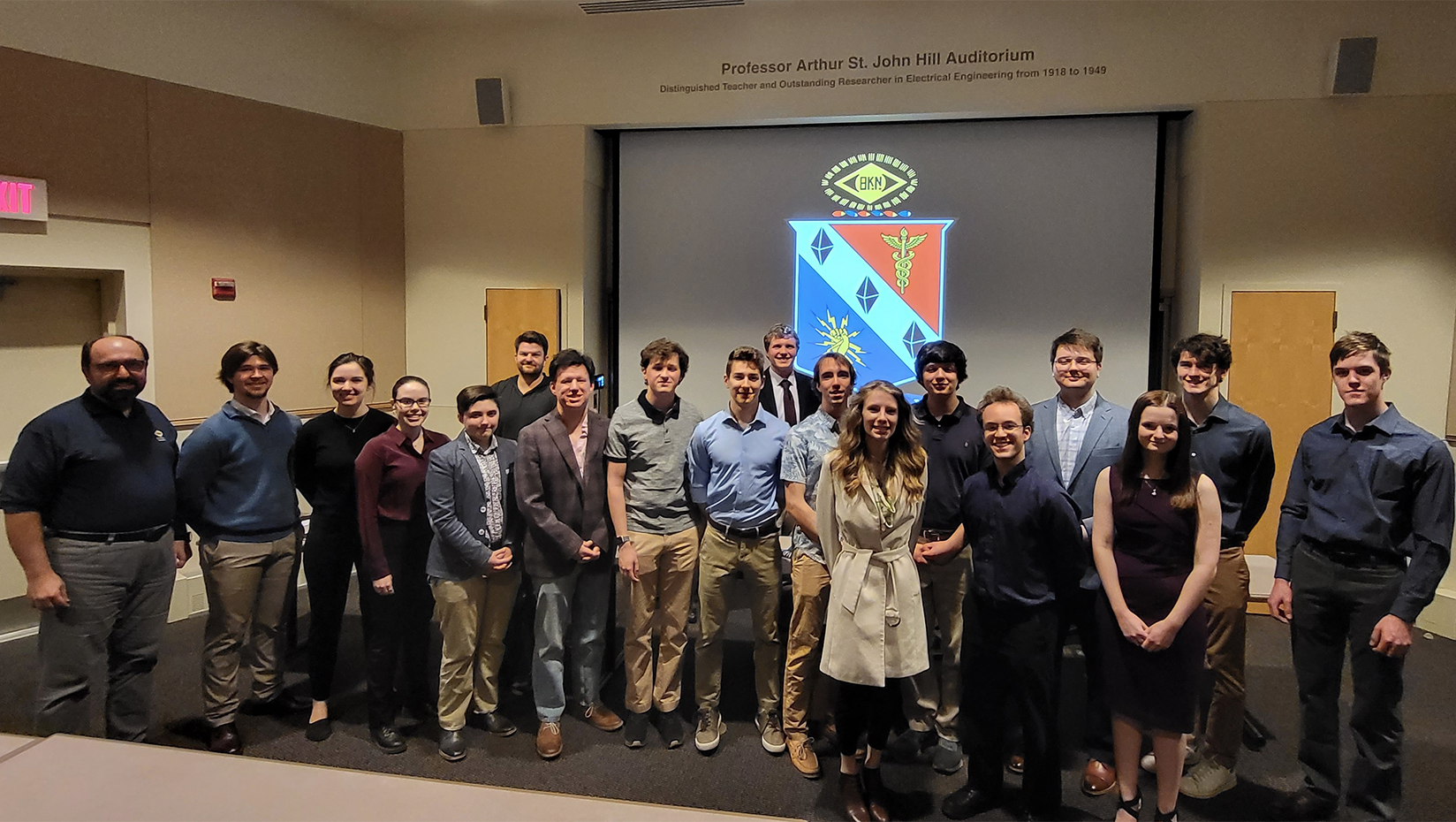 IEEE-Eta Kappa Nu (IEEE-HKN) honor society inducts 15 students
The University of Maine's Delta-Kappa chapter of the IEEE Eta Kappa Nu (IEEE-HKN) honor society held its annual spring induction ceremony for 15 students selected based on their high academic standings in electrical engineering, computer engineering and computer science.
Inductees include John Hodson, Andrew Bement, Kenzie Young, Connor Noddin, Will Emanuel, Martin Guarnieri, Mary Isabelle Wisell, Allison Lupien, Chloe Hodgdon, Sam Waggoner, Michael Schmitt, Henry Kindler, Ella Schulitz, Marc Michaud and Lucas Bent.
IEEE-HKN promotes excellence in the profession and education of electrical engineering, computer science, computer engineering and other IEEE fields of interest. The honor society has over 200,000 members in more than 250 chapters around the globe. The UMaine Delta-Kappa chapter was founded in 1961.
The 2023 spring induction ceremony was sponsored by the IEEE Maine section and planned by local chapter officers, including Evan Desmond, president; Isaac Violette, vice president; Landyn Francis, secretary/treasurer; and Ali Abedi, faculty advisor and professor of electrical and computer engineering. Executive committee officers of the IEEE Maine section also were in attendance to celebrate the new inductees.
For more information, contact Ali Abedi, ali.abedi@maine.edu.