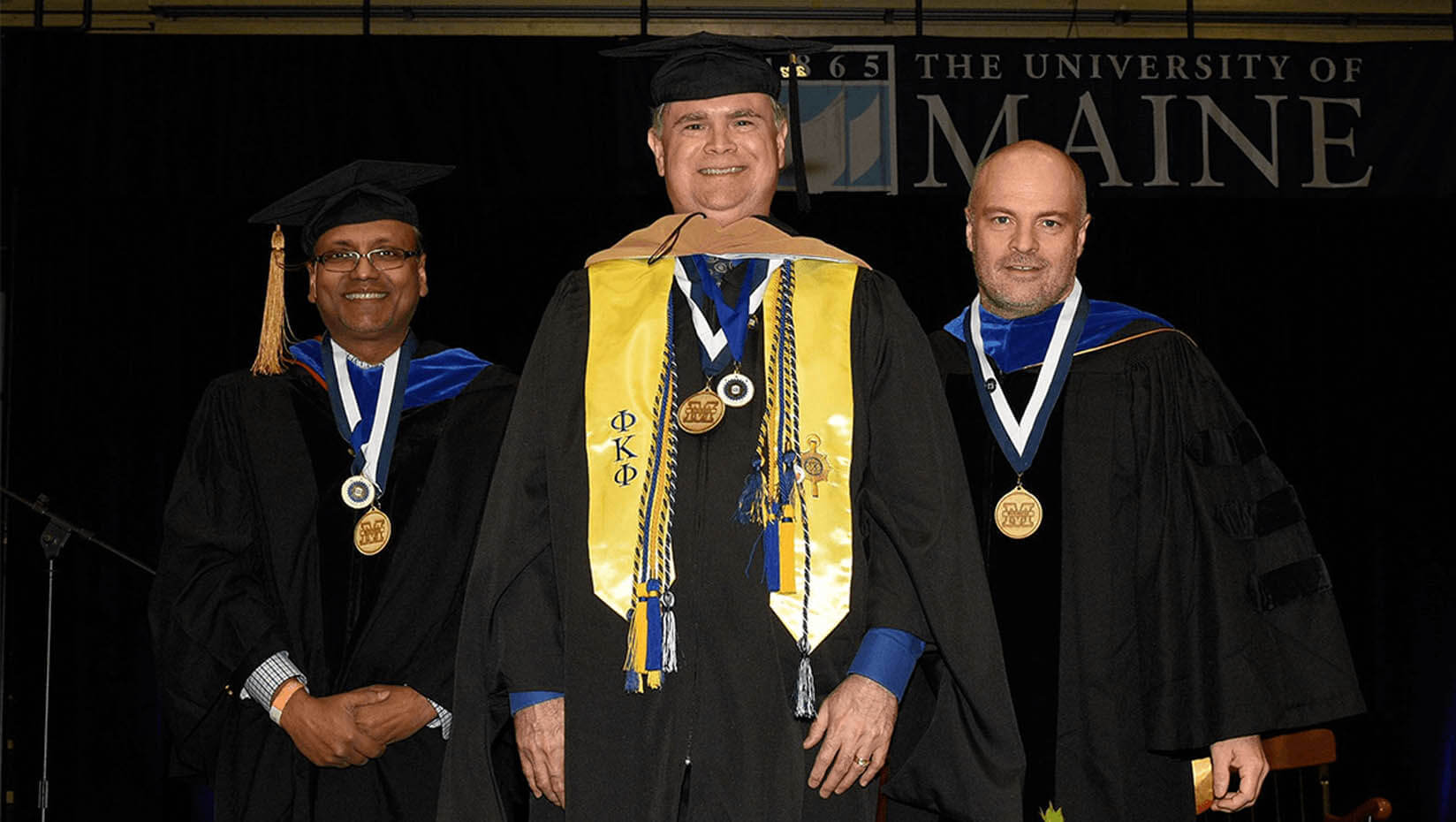 Jord Thomas: MaineMBA at any age
Why would a 57-year-old who lives in Escondido, California decide to earn his MBA from the University of Maine?
A sense of community, history and flexibility.

Jord Thomas had hit a wall promotion-wise at his job. He works as a production operations supervisor at a recovery firm serving major banks and vehicle manufacturers. He earned his bachelor's degree in business administration and information systems from San Diego State University in 2003 and started thinking about earning his MBA. But life got in the way. He continued to learn through workshops and seminars, even teaching himself to program in C#.
"Work became more challenging," says Thomas. "So I started thinking about my options.
"On one of my visits to Maine to visit my father, I scouted out the UMaine campus for possible degree programs for my daughter, Megan," says Thomas, who was born in New York City and is an enrolled member of the Penobscot Nation.
By the time he was ready to enroll in an MBA program in 2019, the online MaineMBA was waiting for him.
"The program's reputation and rankings, and knowing the University of Maine is just minutes away from my tribe on Indian Island, factored into my decision to enroll."
Read the full story about Thomas on the Maine Business School website.