Nganzobo and Sanborn named UMaine Machias Valedictorian and Salutatorian
Yani Nganzobo and Nicholas Sanborn have been named the 2022 University of Maine Machias valedictorian and salutatorian, respectively.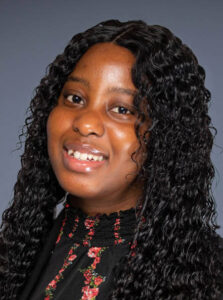 Nganzobo will graduate with a degree in business with a concentration in entrepreneurship with a certificate in HR management. She was born in Kinshasa in the Democratic Republic of Congo, and grew up in Johannesburg, South Africa. Nganzobo volunteers for groups like Maine Environment Education Association and Gateway Community Services Maine. She also sings in the church choir at Machias Fellowship.
Last summer, she interned at Avesta Housing in Portland, and, based on that experience, she hopes to someday start her own business to invest in properties. She plans to continue her studies after graduation and pursue a MaineMBA at the University of Maine.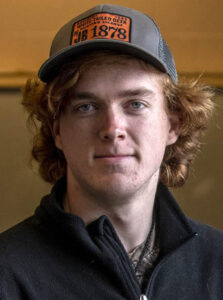 Sanborn, a native of Standish, is graduating with a degree in recreation and tourism management, with a focus on conservation law enforcement and natural resources. Sanborn is both the Outing Club president and a member of the Student Security Team. He also served on the Student Senate, and held positions as a resident assistant and a campus lifeguard.
Since 2020, Sanborn has been involved with the work to improve the Outback Trail on campus. He has been awarded the Penobscot County Conservation Association Award, the Nathan C. & Dorothy W. Burbank Scholarship and the Edna Higgins Scholarship, and was certified as a Wilderness First Responder in January 2021.
In the summer of his junior year, Sanborn interned with Windham Parks and Recreation at Dundee Park with a focus on facilities management of a park beach, as well as park administration, maintenance and improvement projects. After graduation, he will spend the summer working at the Mount Desert Land & Garden Preserve in Seal Harbor as a member of the trail crew. In the late fall and early winter, he will begin working toward his goal of becoming a Maine game warden.
Contact: Sam Schipani, samantha.schipani@maine.edu