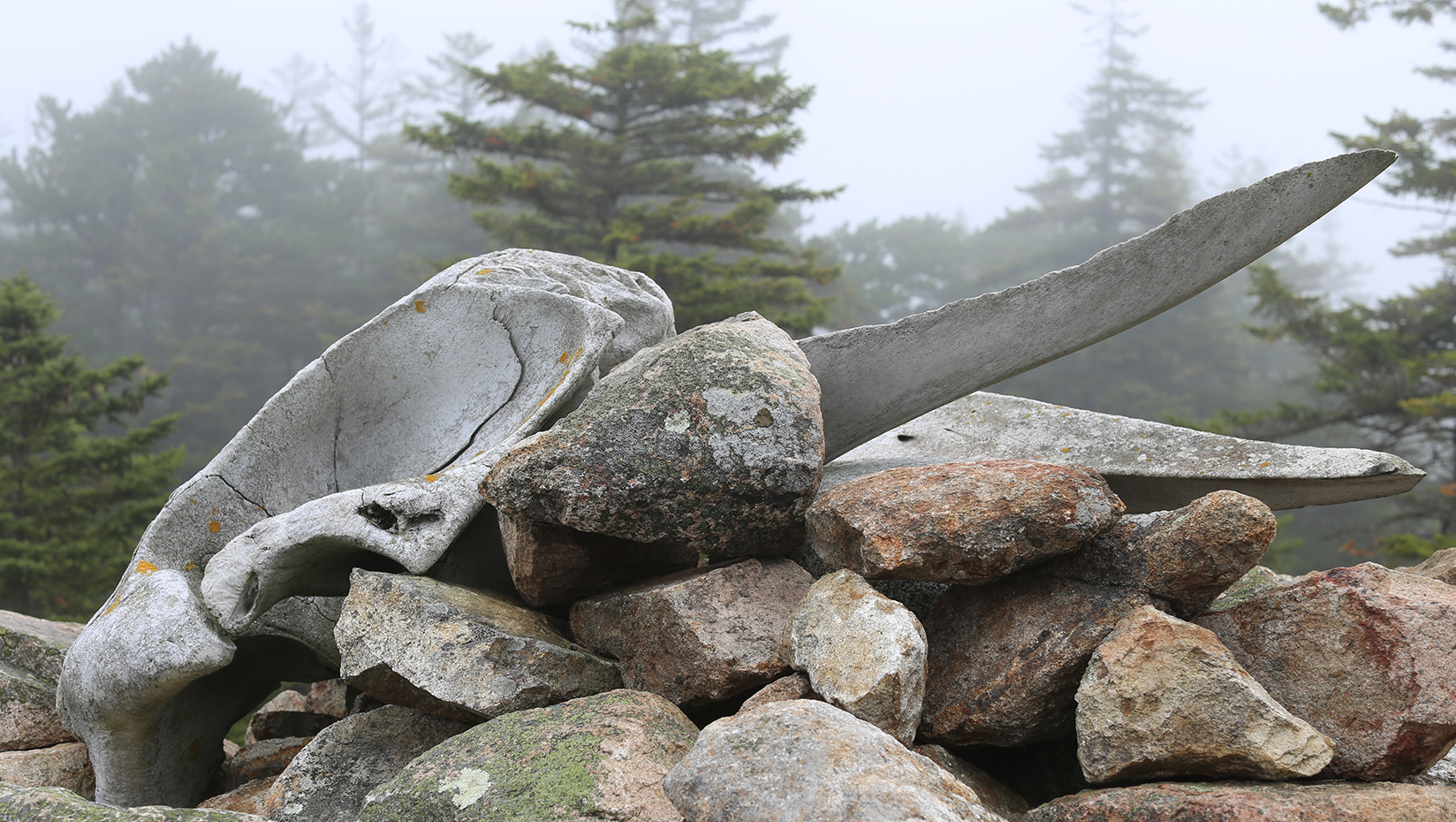 Summer University Student Art Contest Winner Announced
Rebecca Stanley's photograph of a whale skull on Isle Au Haut has been selected as the winning entry in a student art contest sponsored by the University of Maine Division of Lifelong Learning. Her photograph will be used on this year's Summer University poster and in other promotions.
Stanley, who is from Aurora, Illinois and lives in Ellsworth, is a UMaine master's student in forest resources, with a focus in human dimensions. She is expected to graduate in May 2022.
Stanley is a recreation technician lead with Friends of Acadia, collaborating with National Park Service staff to study the recreational use of Acadia National Park. She maintains electronic trail counters on carriage roads and trails, monitors traffic counters on entrances and exits onto Acadia's roads, and administers visitor questionnaires on an annual basis.
The photograph selected as the student art contest winner was taken on Isle Au Haut, off the coast of Stonington, during a foggy morning hike this past summer.
"Four of us in the NPS Resource Management division were out there collecting data on the campsites on Isle Au Haut," Stanley says. "Dr. Jeff Marion, Virginia Tech, had done an assessment on the campground 20 years ago and we were assessing conditions after so many years. After, we hiked the mountain (and found) this whale skull, which was growing lichen around the crevices. The fog was dense, but light was beaming through the shallow canopy every once in a while as it is in the early fall."
Before joining the UMaine community, Stanley was a wilderness ranger with the U.S. Forest Service in the Minnesota's Boundary Waters Canoe Area Wilderness. She also was an undergraduate student researcher in Grand Canyon National Park. She loves hiking Acadia's peaks, playing chess and recreationally hauling lobsters with her husband, Tim. Stanley has been an amateur photographer for five years.
Summer University registration begins Feb. 1. More information is available online.