Professor emerita of theatre Marcia Douglas passes away
The University of Maine community and the theatre community are mourning the loss of UMaine associate professor emerita of theatre Marcia Joy Douglas, who passed away Oct.11 after a short illness. She was 75.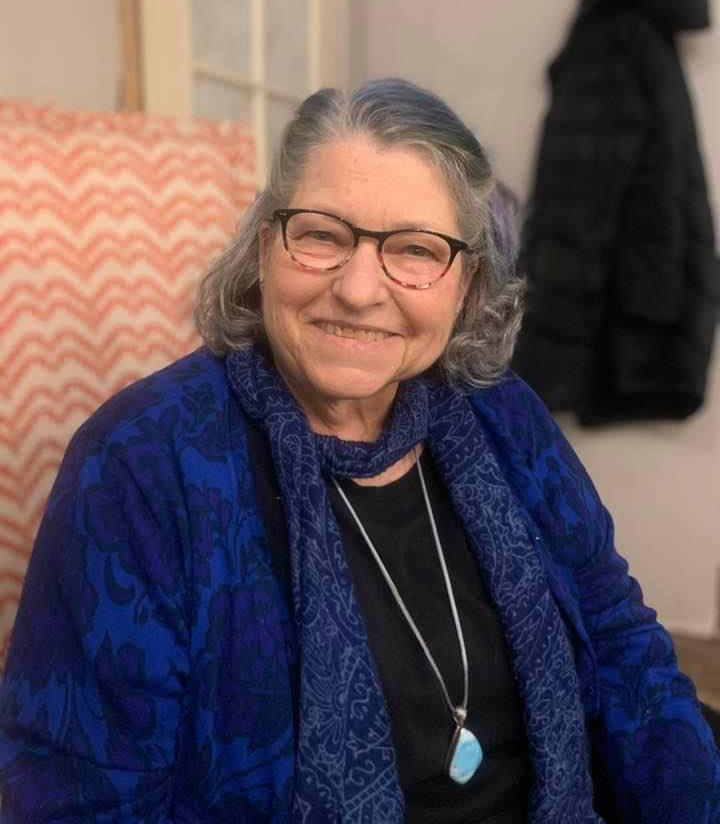 Douglas, born in California and raised in Colorado, was a theatre educator for over 40 years at universities in the Midwest and Maine. In 1999, she joined the UMaine faculty, specializing in acting. She taught movement, voice and speech, and dramatic literature to countless UMaine students, directed many plays and musicals for the School of Performing Arts, and served two terms as chair of the Division of Theatre and Dance. She was a dedicated and engaging teacher who often met with students for hours at a time out of a genuine interest in their development as actors and as people.
Douglas, who retired Sept. 1, 2021, was known for directing plays that challenged student actors and audiences. She believed in the ability of theatre to teach empathy and to safely explore the darker themes of the human condition. The plays she directed at UMaine reflected that belief, and often involved socially relevant themes that caused students and audience members to think about tough issues in a critical way. She truly made the community and world a better place through her art.
Douglas' students remember her as a teacher who cared about helping them develop and grow as whole humans, not just as theatre artists. She was steadfast in her belief in each student, encouraging them to get out of their comfort zones, stop undervaluing themselves and listen to the universe. As former students have reached out to share memories of her, they have recounted bits of wisdom from her that they carry with them each day of their lives:
"Never say I can't do it, just say I'm doing it!"
"Students listen better when you listen first."
"When a necklace or bracelet breaks, it's releasing energy. While I always mourn its loss, it also always seems like a sign of movement forward."
"I've never cared for that question, 'How are you?' because most of the time no one is telling the truth."
"Be brave."
"Breathing is good."
"Forget the why." (when teaching about learning to listen to your body)
Students remember Douglas as a guiding light during their first steps into adulthood, an office door that was always open, and as someone who would always tell you the truth. She was an avid traveler. Her storytelling research and performance took her to countries in Europe, South America and Asia. She felt a deep spiritual connection to the Earth and to all the living things which inhabited it. She soaked up the varied cultures of every place she visited with deep admiration and respect, incorporating pieces of each into her world view and her art.
Douglas loved all animals deeply, with a special place in her heart for cats, fish, horses and octopi. She found it endlessly entertaining to watch her cats frolic around the house and ponder what they must be thinking. They were a great source of joy and comfort, but she also found deep wisdom in contemplating how they, and all animals, experience life differently from humans. She will be missed by Silk, India, Wolfie and Grace.
Douglas is survived by her daughter, Lillah, her two granddaughters, Meredith and Phoebe, her three sisters, Kaaren, Patricia, and Maeve, and many close friends who felt like family.
She touched the hearts and minds of countless students through her advising, teaching and directing. She will be deeply missed by colleagues, students, friends and family.