UMaine appoints new leader of marketing and communications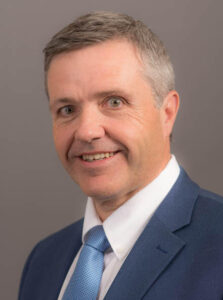 The University of Maine has appointed Dan Demeritt the university's new senior executive director of marketing and communications. Demeritt joins President Joan Ferrini-Mundy's cabinet and will oversee UMaine's Division of Marketing and Communications with a focus on strategic communications, and strengthening message integration at UMaine and at the University of Maine at Machias.
Senior director of public relations Margaret Nagle will continue to manage many of the day-to-day operations of the division, with a focus on news, media relations, brand standards and production of university publications.
Demeritt has served as the executive director of public affairs for the University of Maine System since 2014. He will continue to provide strategic communications leadership for the University of Maine System, Chancellor Dannel Malloy and the Board of Trustees.
In 2020, UMS became the first and only statewide enterprise of public higher education in the country to transition to unified accreditation. The new operating model removes the primary barrier to interinstitutional collaboration and resource sharing. Earlier this year, President Ferrini-Mundy accepted a dual appointment as the UMS vice chancellor for research and innovation.
Demeritt has spent much of his career working in public service and politics, developing impactful relationships across Maine and a respected reputation as a communications specialist. He holds a Bachelor of Arts degree in government from Colby College and a Master in Business Administration from the University of Southern Maine.
He is a native of Bridgton, Maine and lives in Orono with his partner Jamie and their family of four future Black Bears.