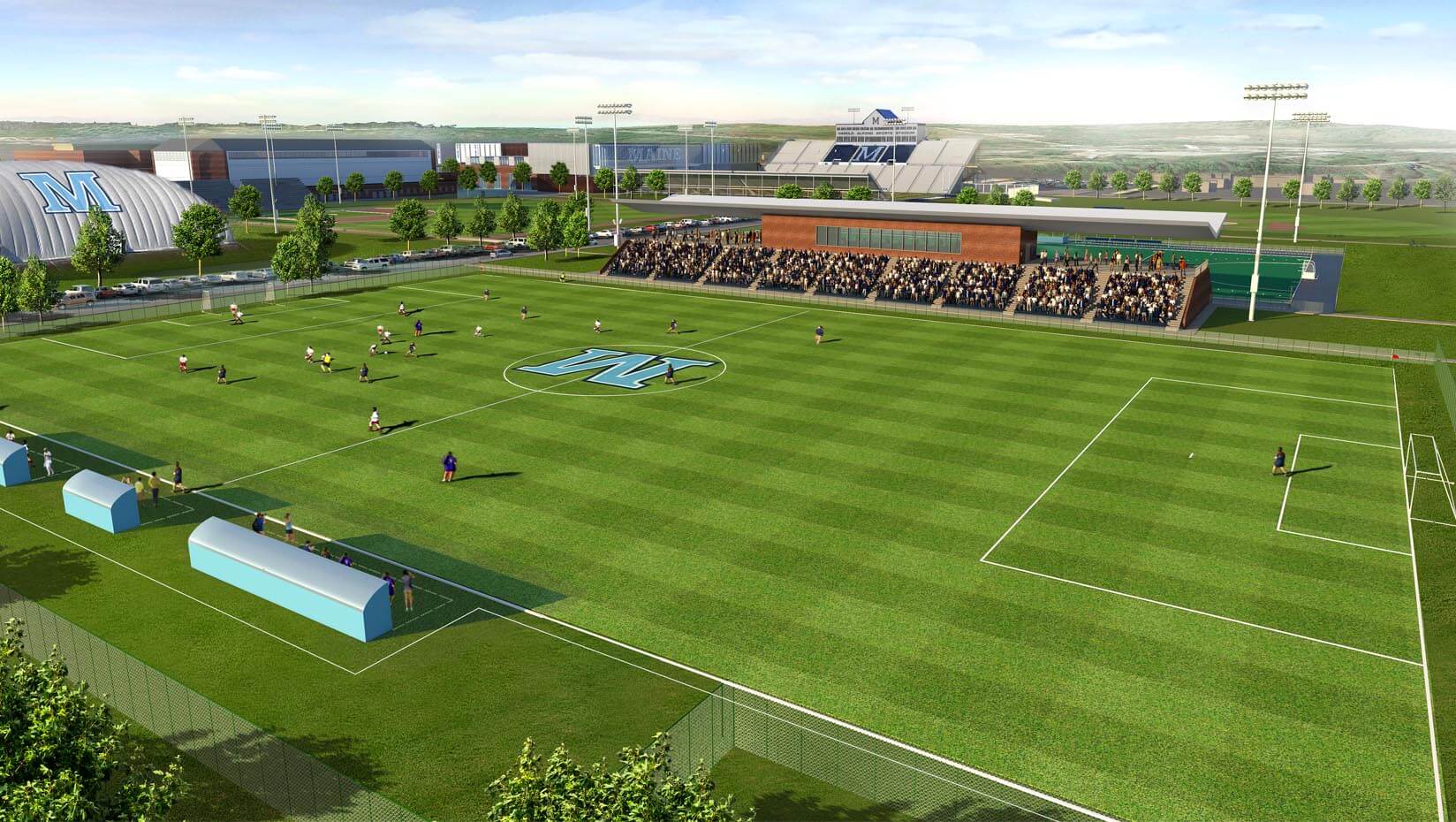 UMaine pursues transformative $110M athletic facilities plan 
The University of Maine has unveiled its transformative $110 million athletic facilities master plan. The initiative honors Harold Alfond's legacy of support for Maine education and athletics by providing modern facilities for all 17 varsity programs at Maine's only Division I athletic program, and improving the overall UMaine student experience.
In October, the Harold Alfond Foundation announced an historic $500 million investment in Maine and its people. The University of Maine System is to receive $240 million over 10–12 years, including $90 million in support for UMaine's $110 million Athletics Facilities Master Plan.
Read more online.
Contact: Dan Demeritt, dan.demeritt@maine.edu