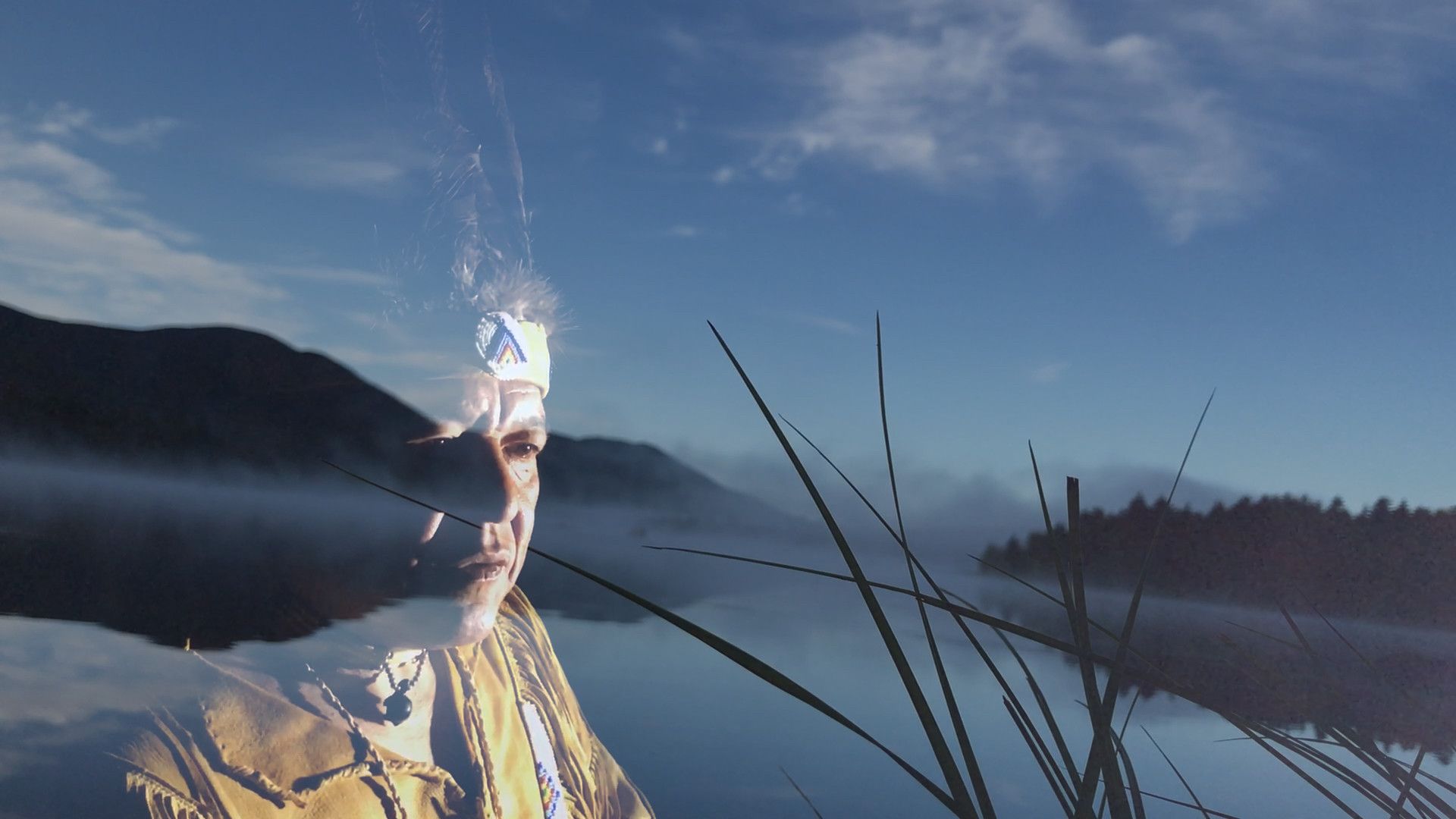 UMM student-produced documentary selected to compete in global film festival
Instructor Alan Kryszak and his students at the University of Maine at Machias are celebrating the announcement that their 2020 film, "Privacy and the Power of Secrets," was selected for an international film festival.
The 60-minute student-produced documentary is an official selection at The Hague Global Cinema Festival, where it will compete against 130 selections from more than 80 different countries. Finalist films will be screened during a three-day festival Nov. 13–15 at the prestigious Filmhuis Den Haag in the Netherlands, and online.
"Privacy and the Power of Secrets" is the fourth feature-length production of Downeast Documentary, a filmmaking course that Kryszak teaches each fall. The student crew members were Aquila Chase, Cassie Wilcoxson, DeMauria Tropet, Dawn Johnson, Andrew Duval, Billy Bentz, Grace Turse, Elias Reyes, Julian Bauman and Shneider Vil.
"The students practiced all the varied skills of a film crew," says Kryszak. "They led phone interviews and live interviews; performed a historical reenactment of 18th-century Atusville (a settlement started by formerly enslaved people after the American Revolution); practiced lighting, composition and editing; and even contributed an improvised musical score in two scenes."
Kryszak describes the film as "a look at exposed secrets versus the quest for privacy in a hyperconnected world" that explores a wide range of Maine experiences.
Interview subjects include Passamaquoddy song archivist Dwayne Tomah, animal rights activist Sandra Birnhak, American Indian Movement activist Maynard Stanley, and the distant relatives of Sir William Phips, a Massachusetts governor who is credited by some historians with ending the Salem Witch Trials.
Past student productions have aired on Maine Public/PBS and include "Whatever Works: Exploring Opiate Addiction," which received a 2018 Docs Without Borders award. The Downeast Documentary course is offered as a professional skills elective to creative arts majors and as an optional elective for all UMM students.
More information about The Hague Global Cinema Festival is online.