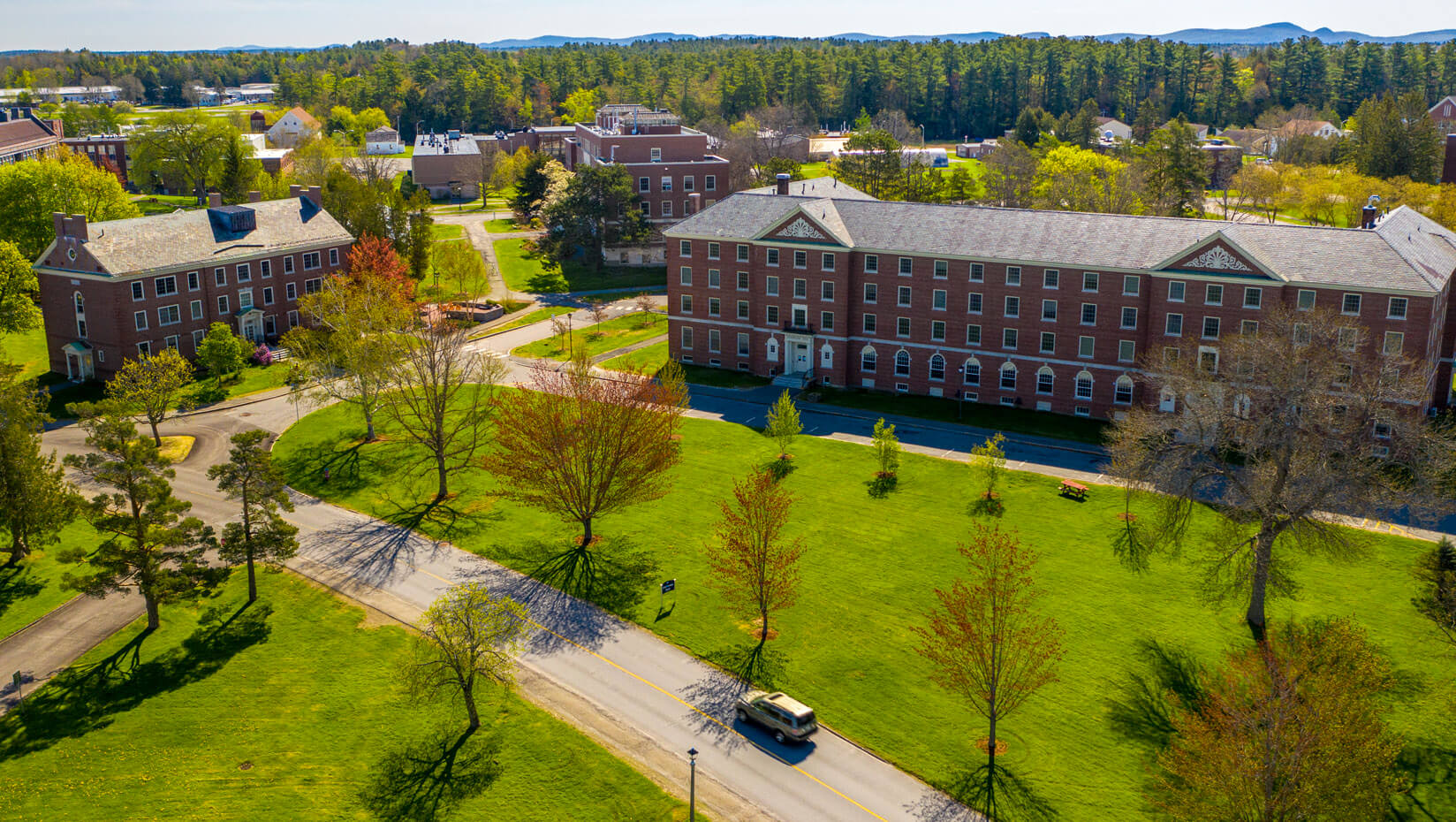 Volin named UMaine executive vice president for academic affairs and provost
John Volin, vice provost for academic affairs at the University of Connecticut, has been named University of Maine executive vice president for academic affairs and provost, effective Aug. 14.
Faye Gilbert, dean of the Undergraduate School of Business in the Maine Business School, has served as interim executive vice president and provost since Sept. 1.
"We thank Dr. Gilbert for her incredible leadership for the past 10 months, which included exceptional guidance in helping meet the needs of students and faculty during the pandemic, and we welcome Dr. Volin to the UMaine community," says President Joan Ferrini-Mundy. "Dr. Volin's administrative experience as vice provost and a faculty member, and his global research in natural resources and the environment make him a great fit for our university and the state. I look forward to working with him."
Volin has been a professor of natural resources and the environment at UConn since 2007. He served a decade as department head and conducted research in ecosystems around the world, focusing on invasive species and restoration ecology. He has been awarded more than $27 million in extramural funding for both research and foundational activities.
He also directed UConn's Interdisciplinary Environmental Sciences Program and co-founded the Eversource Energy Center. The award-winning Natural Resources Conservation Academy he established focused on conservation and land use planning education for high school students.
In 2017, Volin was named vice provost for academic affairs, with responsibility for UConn's Center for Excellence in Teaching and Learning, Institute for Student Success, Enrichment & Honors Programs, Center for Career Development, Veterans Affairs and Military Programs, and Student-Athlete Success Program.
His numerous awards include a 2017 Excellence in Research Award from the UConn College of Agriculture, Health and Natural Resources, and a 2019 UConn Environmental Leadership Award.
Prior to joining UConn, Volin was professor and chair of biological sciences, and director of the Environmental Sciences Program at Florida Atlantic University.
Volin received a Ph.D. in forestry from the University of Wisconsin-Madison, where he also did a postdoctoral fellowship.
"I am thrilled to be joining the UMaine community," says Volin. "It's a university known for having a long tradition and culture as a student-centered institution committed to community engagement, for its cutting-edge research programs in areas important to society, and for its commitment to innovation and entrepreneurship.Through its new strategic vision and shared values, UMaine has set a course to build on these strengths and to continue to advance its already strong relationship with the state and external partners. I am excited to join this exceptional community as it progresses toward its goals."
Contact: Margaret Nagle, 207.581.3745