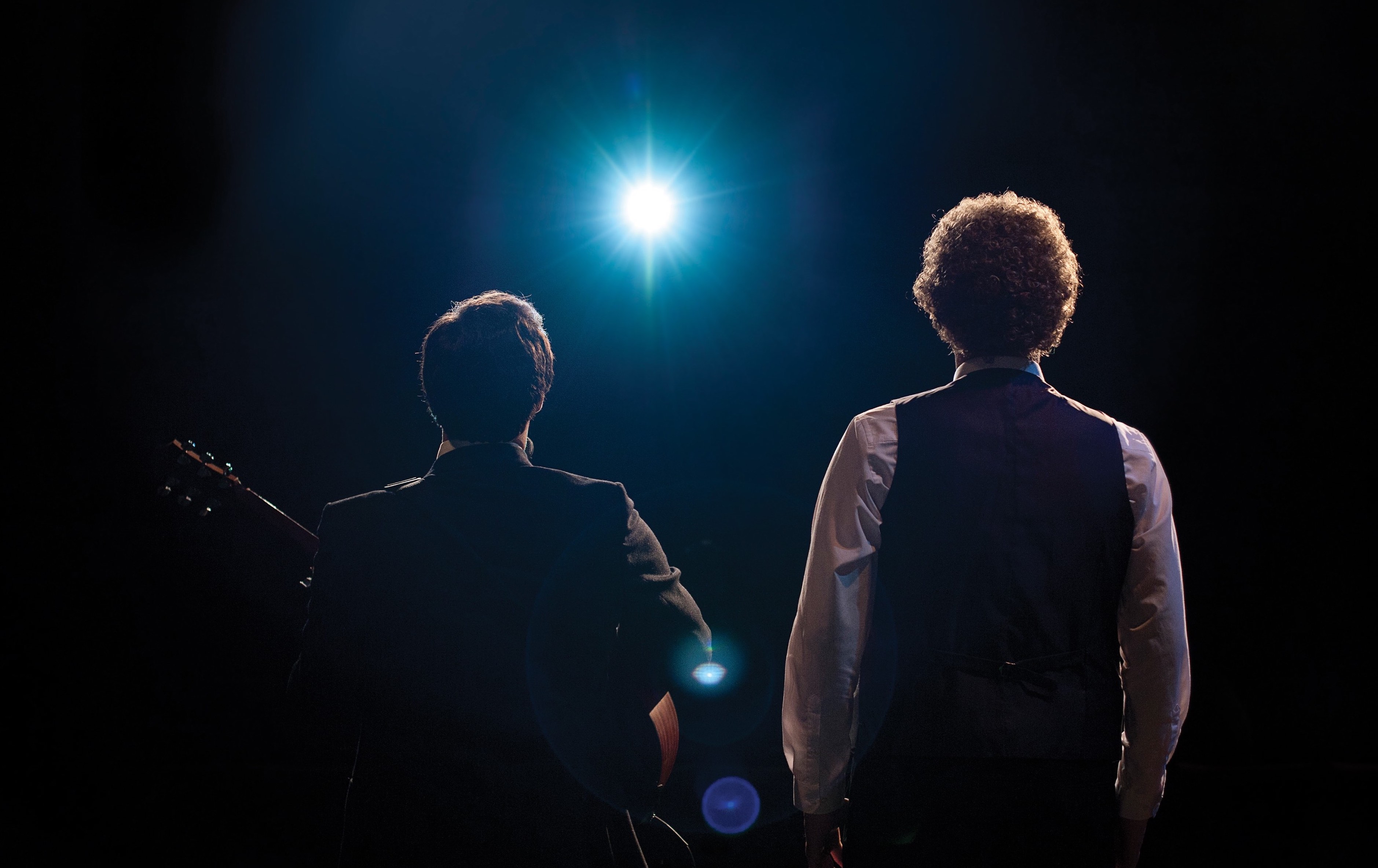 'The Simon & Garfunkel Story' among January CCA performances
January events at the Collins Center for the Arts at the University of Maine will include a performance of "The Simon & Garfunkel Story," a chamber music concert and several broadcast shows.
"The Simon & Garfunkel Story" tells the tale of how two young boys from Queens in New York City became the world's most successful music duo. Starting from their humble beginnings as '50s rock 'n' roll duo Tom & Jerry, the show journeys through all the songs and stories that shaped them, the dramatic split and their individual solo careers, and ends with a recreation of the legendary 1981 Central Park reunion concert. The CCA performance will be at 7 p.m. Tuesday, Jan. 21.
At 7 p.m. Jan. 14, cellist Antônio Meneses and guitarist Paul Galbraith will give a chamber music concert at the Bangor Arts Exchange in downtown Bangor. The program includes solo works, a new arrangement of Schubert's "Arpeggione" Sonata, Brazilian composer Radamés Gnattali's "Sonata for Guitar and Cello," and "Five Places from Imaginary Brazil" written for the duo by the celebrated young Brazilian composer André Mehmari. A reception for patrons and artists will follow the concert, which is a fundraiser for the Collins Center's chamber music series.
Two recorded broadcasts will be shown as part of the National Theatre (NT Live) series, which includes plays that are filmed in front of a live audience, transmitted via satellite to the CCA, then projected onto a high-definition screen — one of the largest in the state. When filmed, cameras are positioned throughout the theatre to ensure cinema audiences get the best-seat-in-the-house view. "One Man, Two Guvnors" will be shown at 1 p.m. Sunday, Jan. 5, and "Present Laughter" will be shown at 7 p.m. Friday, Jan. 17.
And, as part of the Metropolitan Opera's The Met: Live in HD series, "Wozzeck" will be shown at 1 p.m. Saturday, Jan. 11.
For more information, to view the full season schedule or to purchase tickets, visit the CCA website.