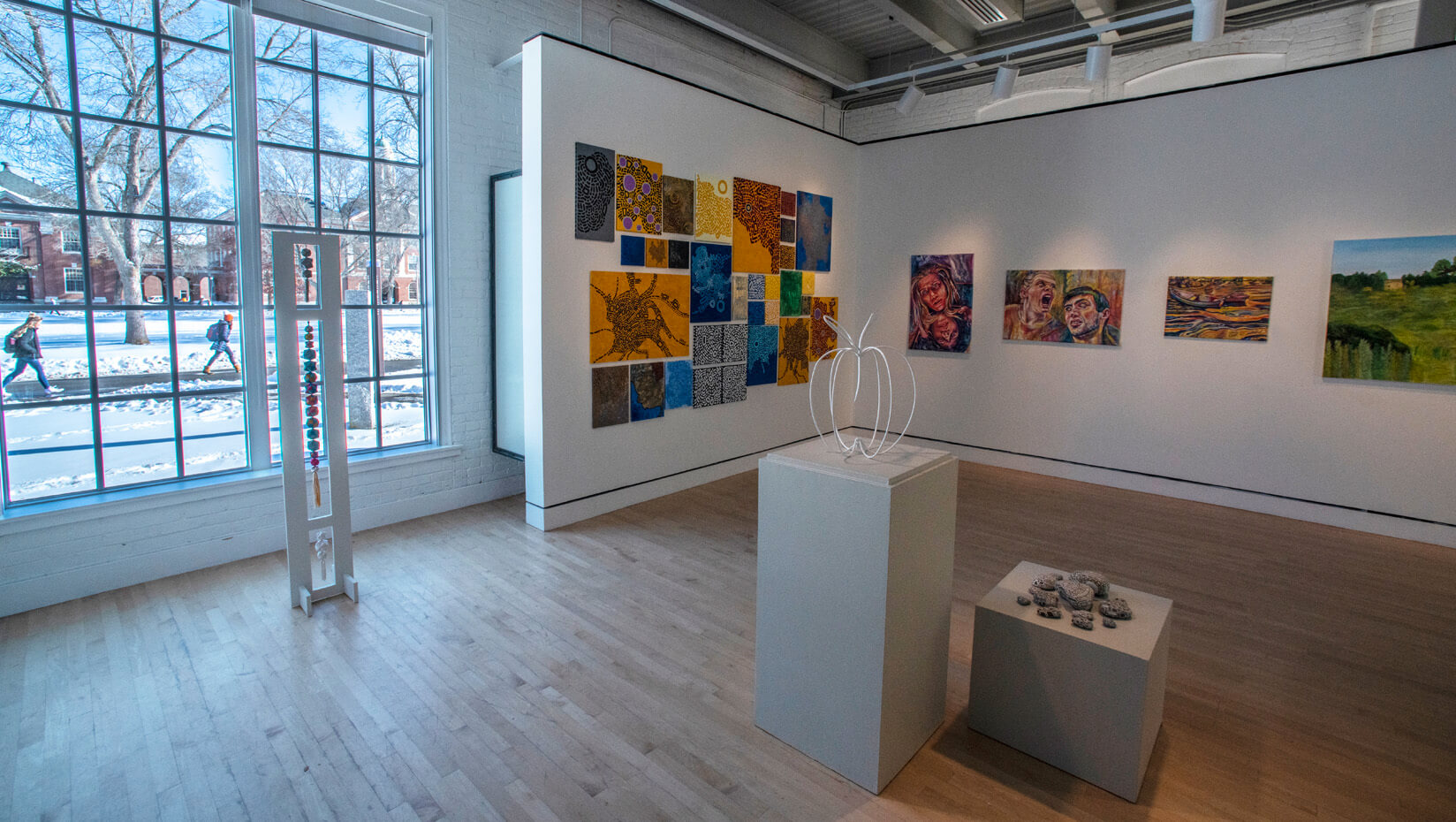 Senior art exhibition '16 Minds' runs Dec. 6–Feb. 7
The University of Maine 2019 senior art exhibition "16 Minds" will open with a reception from 5:30–7 p.m. Dec. 6 at Lord Hall Gallery.
The show, which runs through Feb. 7, features more than 86 works by 16 artists — Olivia Bradstreet, Danny Bridges, HR Buzzell, Cheryl Coffin, Sam Dowe, Kate Finnemore, Kendra Green, Katelyn Jordan, Hillary Manson, Shaina Murdaugh, Coral Ouellette, Nathanial Rawson, Sean Sadler, Mady Shea, Telos Wallace and Jacob Wilson.
This year's senior capstone exhibition features works in relief printing, photography, silk screen printing, oil and acrylic painting, woodblock printing, and sculpture in various mediums.
The studio art majors produced all aspects of the exhibition including matting, framing, hanging, labeling and lighting their works as part of their studio art class, led by professor of art James Linehan.
The gallery is open 9 a.m.–4 p.m. weekdays. Events are free and open to the public. For more information or to request a reasonable accommodation, call the UMaine Department of Art at 207.581.3245.