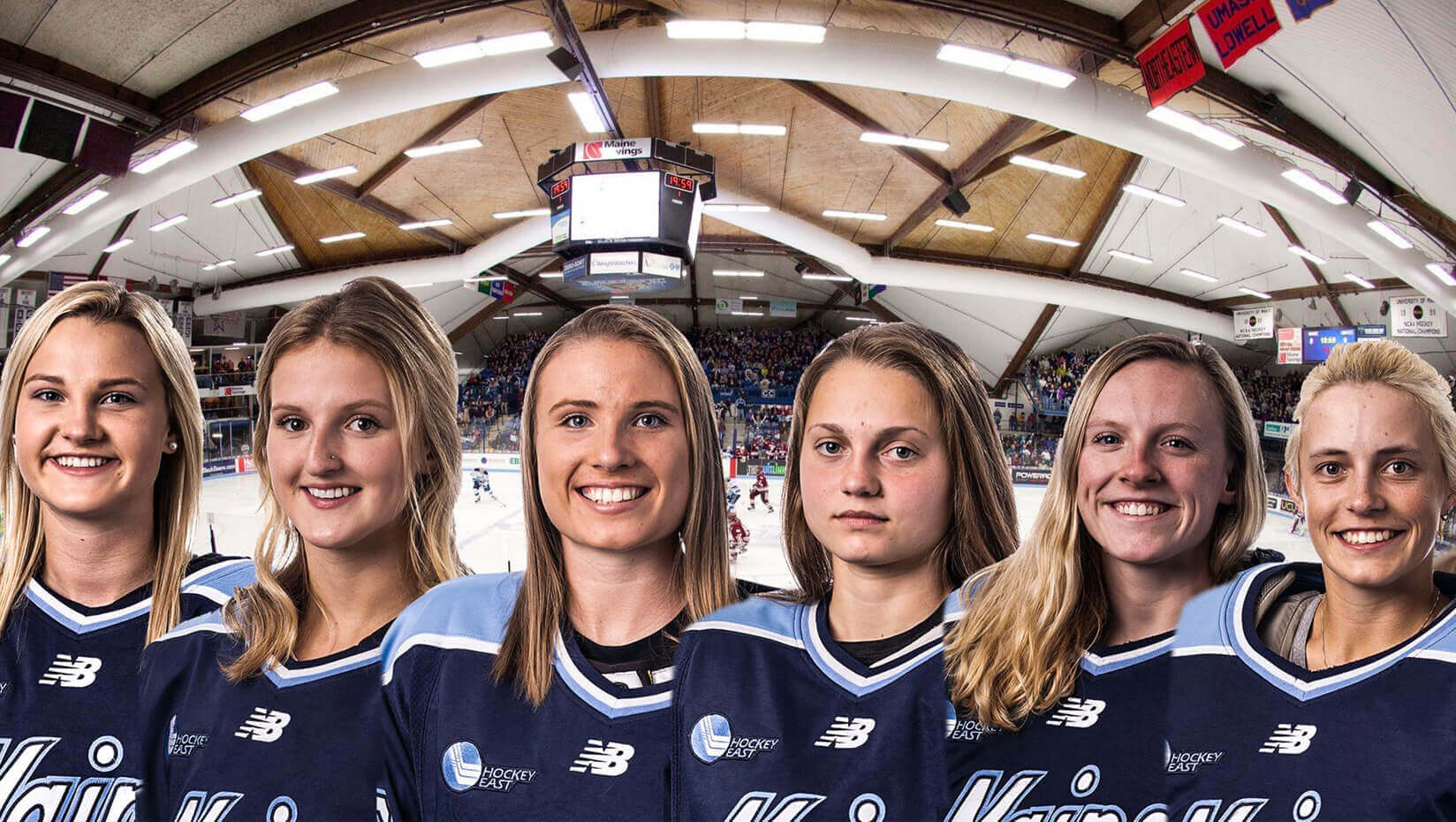 Ten ice hockey players named All-American Scholars
Six female and four male University of Maine ice hockey players are American Hockey Coaches Association All-American Scholars.
Ali Beltz, Jillian Flynn, Carly Jackson, Ally Johnson, Lydia Murray and Anna Zikova earned the honor, as did Sam Becker, Mitchell Fossier, Rob McGovern and Keith Muehlbauer.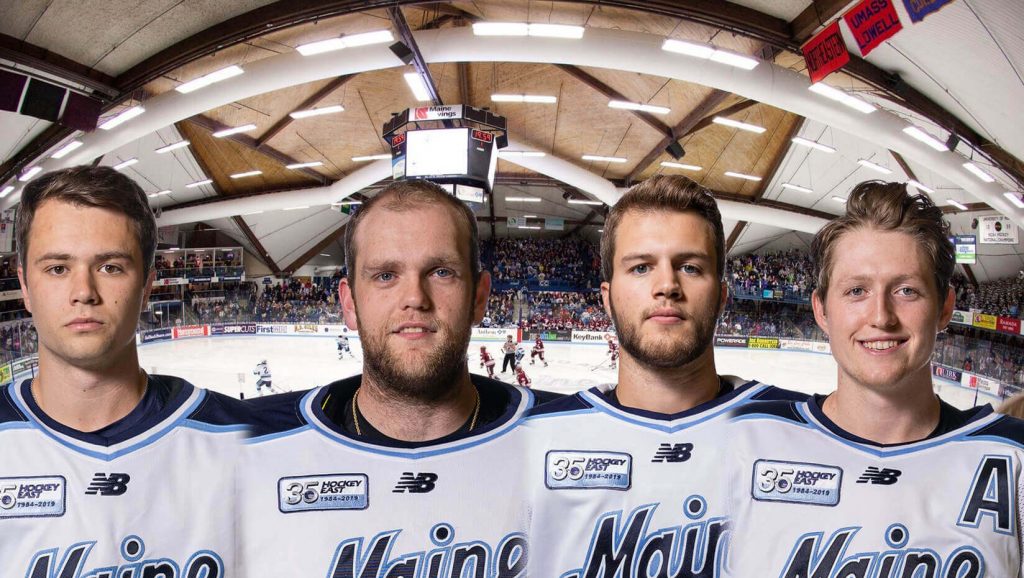 To qualify, the student-athletes earned a 3.6 grade-point average or higher each semester in the academic year, and played in at least 40 percent of the squad's games.
"We are extremely proud of this group of student-athletes who have competed at the highest levels of the game on the ice and matched that performance in the classroom," said AHCA executive director Joe Bertagna."The sport demands a great deal from these athletes so it is a great statement they make, individually and collectively, with their ability to attain this level of academic achievement."
For more news about UMaine Athletics, visit GoBlackBears.com