Gilbert named dean of MBS Undergraduate School of Business
Faye Gilbert, dean of the College of Business and Economic Development and a professor of marketing at the University of Southern Mississippi, has been named dean of the Undergraduate School of Business in the Maine Business School, effective March 1.
She joins J. Michael Weber, dean of the Graduate School of Business, who is based in Portland in the Maine Center for Graduate Professional Studies.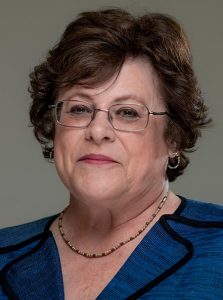 "Having been dean of business programs in Georgia, Virginia and Mississippi, Dr. Gilbert brings a depth of experience that will benefit our students, faculty, community partners, and the state," says Jeffrey Hecker, executive vice president for academic affairs and provost. "Her focus on student engagement, research and consultative leadership will tangibly advance the Maine Business School."
"It is an honor to be joining the team at the University of Maine," Gilbert says. "I am so impressed with the faculty and staff members in business, and appreciate their engagement and commitment to excellence. It is a special time to be part of this university and the Maine Business School, and I appreciate this opportunity."
Gilbert has been a dean at the University of Southern Mississippi since 2013. She also served as business dean at Radford University and at Georgia College. At the University of Mississippi from 1989–2003, her academic career included promotion to full professor and service as associate dean of the MBA program.
In addition to the teaching awards she has garnered, in 2016 Gilbert received the inaugural Dean of the Year Award from Beta Gamma Sigma, the international business honor society.
She holds a Ph.D. in marketing with an emphasis in applied statistics from the University of North Texas, and an MBA from the University of Southern Mississippi.