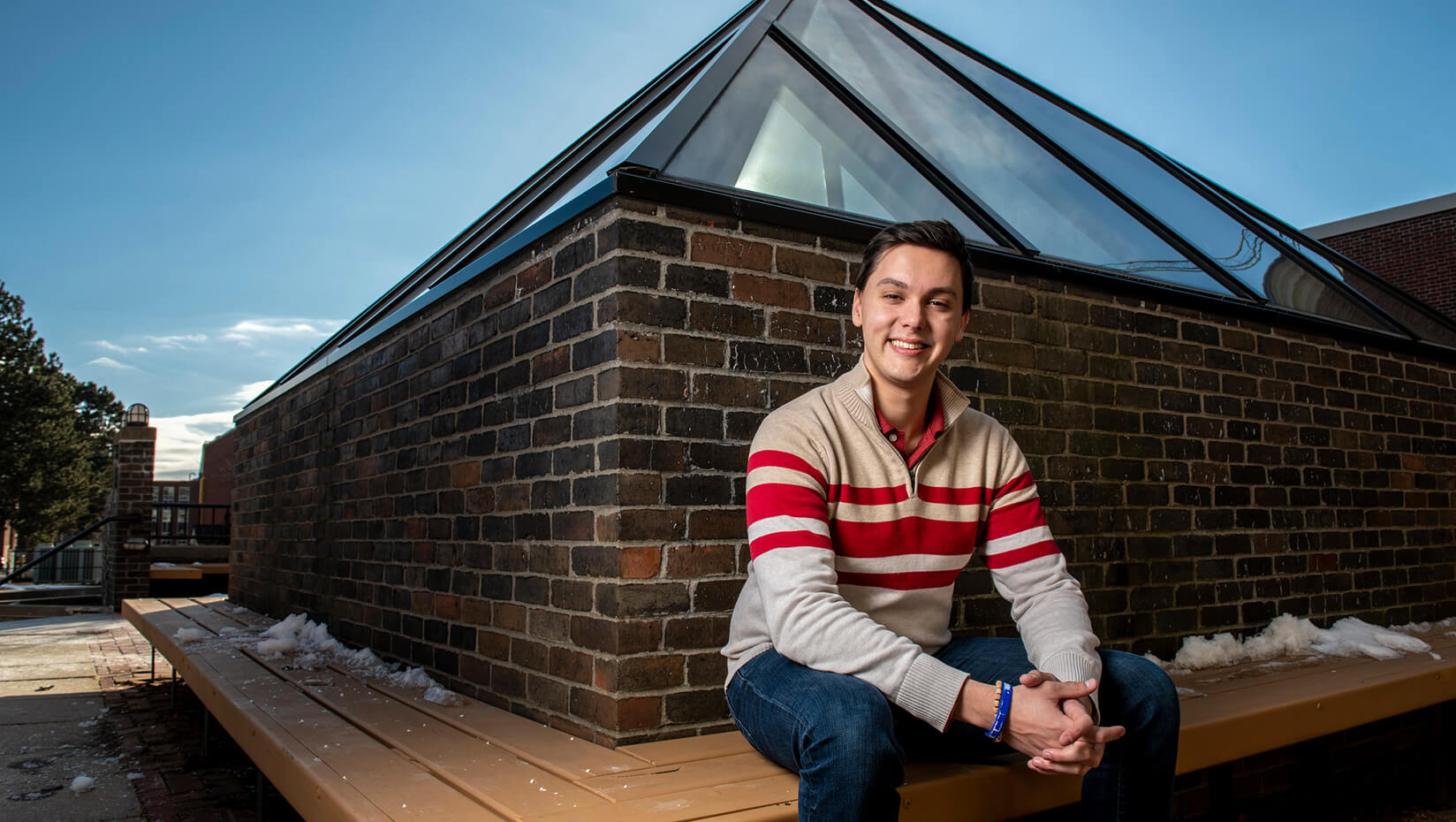 UMaine Cohen Institute to offer new internship at The Cohen Group
The William S. Cohen Institute for Leadership & Public Service at the University of Maine will offer a new internship program for undergraduate students beginning in spring 2019.
The internship will be with The Cohen Group in Washington, D.C. The Cohen Group was formed by former Secretary of Defense William S. Cohen to help enterprises large and small compete in the global marketplace.
"This opportunity is like no other offered at the university," says Peter Madigan, board chair of the Cohen Institute. "The idea to take an undergraduate and allow that student to immerse themselves at a global firm in this field is a first. Secretary Cohen has been so generous with his support for the institute and the School of Policy and International Affairs."
"The University of Maine has been known for the quality of students that have worked on Capitol Hill," says Richard Powell, director of the Cohen Institute and a professor of political science at UMaine. "We are grateful to have our first internship offered as part of the institute's programming. This is an incredible world-class experience for our students."
The first intern to be selected for the program is Adam Fortier-Brown, a senior from Randolph, Maine, who is studying economics and political science at UMaine and is a past UMaine Congressional Intern.
"It is really interesting to learn how the world works, and how we can improve it," says Fortier-Brown. "I have had a strong desire to give back to my community since I was very young, and wish to seek a career in public policy."
Fortier-Brown has had an interest in politics since high school when he attended the American Legion programs Boys State, a summer leadership and citizenship program, and Boys Nation, an annual forum focused on civic training, government and leadership.
"I am very excited to work in D.C. in the private sector, to see the other end of policymaking and implementation," says Fortier-Brown. "The Cohen Group is full of top-shelf talent, with an extensive list of impressive accomplishments, and I am looking forward to learning a lot from this. I think this will be an invaluable experience for me, and will be in the exact line of work I had been hoping to seek employment in."
Fortier-Brown is a brother of Beta Theta Pi fraternity and co-director of the inaugural Maine chapter of Camp Kesem, which supports children affected by a parent's cancer through year-round programs, including a free summer camp. He also enjoys boating with friends and family, golfing and traveling while learning about different cultures and opinions from across the nation and world.
"The Mitchell Institute is providing me with a fellowship award that will help make the big move down to D.C. much easier. This organization has supported me all throughout my college career, and I am incredibly grateful for the work that they do for Maine students," says Fortier-Brown, who also credits his experience in the Peter Madigan '81 Congressional Internship Program with contributing to his selection for The Cohen Group internship. After graduation, he plans to work in Washington, D.C. before returning to Maine and going to law school.
Contact: Cleo Barker, 207.581.3729