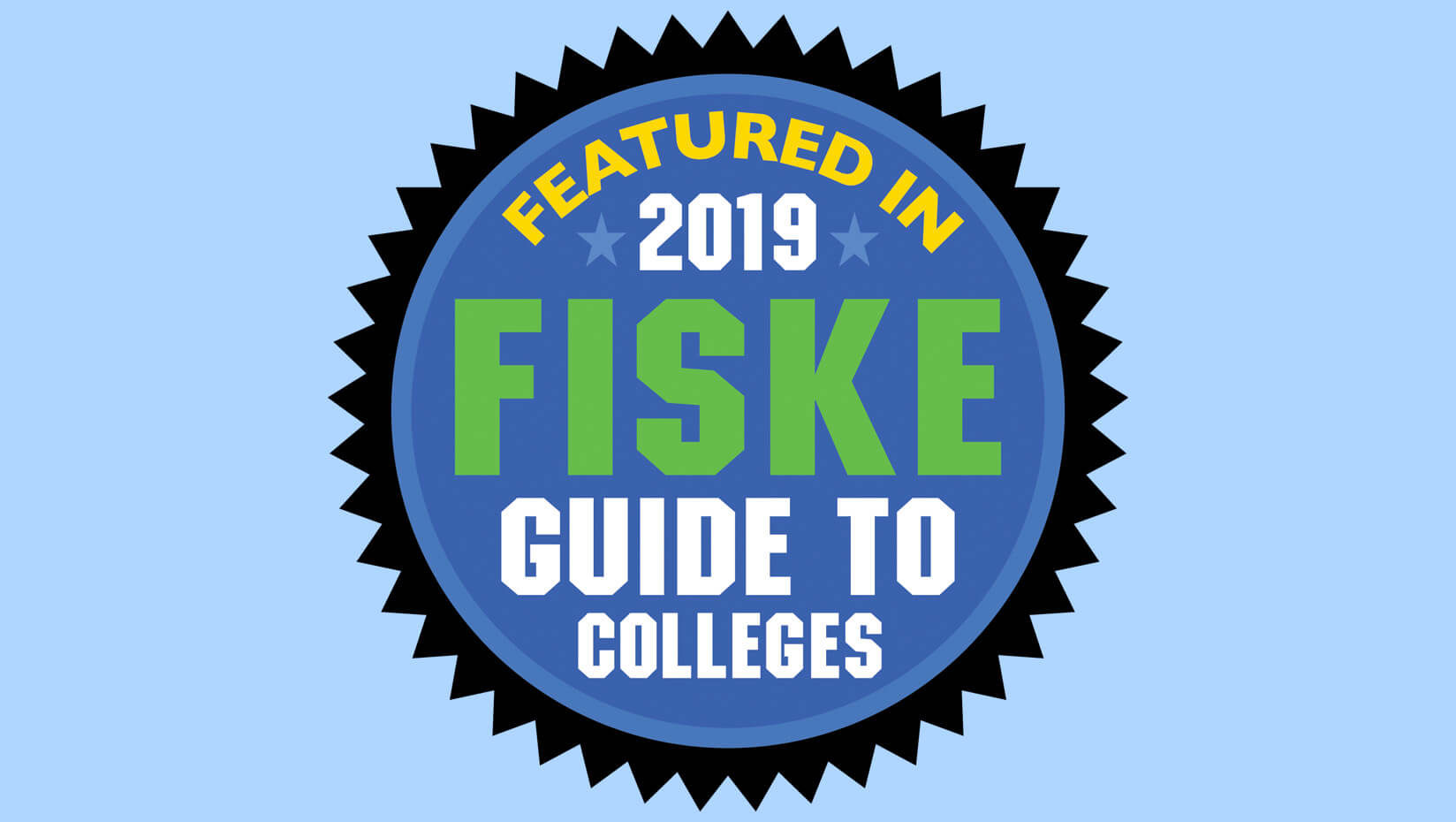 UMaine named among 'best and most interesting' by 2019 'Fiske Guide'
The University of Maine is one of the more than 300 "best and most interesting" colleges in the United States, Canada, Great Britain and Ireland, according to the "Fiske Guide to Colleges 2019" out this week.
The guide's profile of UMaine notes that undergraduates "help themselves to a range of strong academic programs at a reasonable cost." Highlighted are UMaine's marine sciences, engineering and honors programs, as well as some of the university's other Signature Areas of Excellence such as the Climate Change Institute. Among the most popular majors cited: business management, nursing, psychology and mechanical engineering.
Undergraduate research and real-world experience are "woven into many areas of the curriculum," the profile notes. A communication major cited professors that are "very thorough, passionate and enthusiastic" about their subjects.
A third-year student told the "Fiske Guide": "Here at UMaine, there seems to be a widely accepted and shared value of the opportunity to further one's education." Another undergraduate described UMaine students as "laid back, but also exhibit(ing) a love for learning."
"The atmosphere is very relaxed and allows for a more comfortable exploration of your education," another third-year student noted. Other undergraduates told the "Fiske Guide" that the "campus feels incredibly safe" and that UMaine "does a good job of making anyone feel welcome and at home."
The profile calls UMaine "a sleeper choice for out-of-staters" and cites the importance of the Flagship Match program, that allows nonresident students to pay the same in-state tuition as they would at their state's flagship universities.
Also noted are UMaine's housing and dining options, the range of student entertainment and activities offerings, and the state's only Division I athletics program.
UMaine is "a medium-sized school with a small-school atmosphere," concluded the "Fiske Guide" profile. "Combine the state's natural beauty with an increased emphasis on top-quality facilities and more intimate student/faculty interaction, and it's no surprise that this campus draws more die-hard 'Maine-ia(c)s' each year."
"Fiske Guide" was founded 35 years ago by former "New York Times" education editor Edward Fiske.
Contact: Margaret Nagle, 207.581.3745