Lord Hall Gallery hosts two exhibitions this summer
Two exhibitions that speak to historical and contemporary human concerns will be on display July 20 through Sept. 21 in Lord Hall Gallery at the University of Maine.
The exhibition "desolve" features selected works by Andy Mauery, a UMaine associate professor of art. Mauery describes her work as "unheroic: quieter, contemplative, more likely to offer questions than provide answers." Working with hair and hair-like fibers, wax and paper, Mauery creates pieces that often reference the body, while others are more memoirs of nurture (or lack thereof) within the context of nature.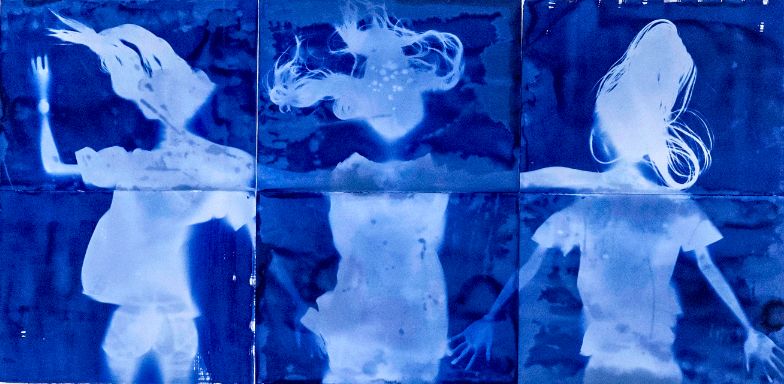 "Blue Traumas" is an exhibition of cyanotypes by elin o'Hara slavick, a professor of art at the University of North Carolina at Chapel Hill. Her images respond to and tell stories associated with the dropping of the atomic bomb on Hiroshima, Japan, in 1945. These photographic images are attempts to visually, poetically and historically address the magnitude of what disappeared as a result of this event — and to consider what remained.
Closing the exhibition will be an artists' reception and gallery talk. Mauery and o'Hara slavick will speak about specific pieces included in the exhibition, and the foundational concepts and processes of their creative practices. The free public reception for the artists is from 5:30–7 p.m. Friday, Sept. 21 in the Lord Hall Gallery.
The exhibition is free and open to the public. Lord Hall Gallery is open from 9 a.m.–4 p.m. Monday through Friday, and is wheelchair accessible.