Tuesdays at the IMRC begins Sept. 26 with musician Vic Rawlings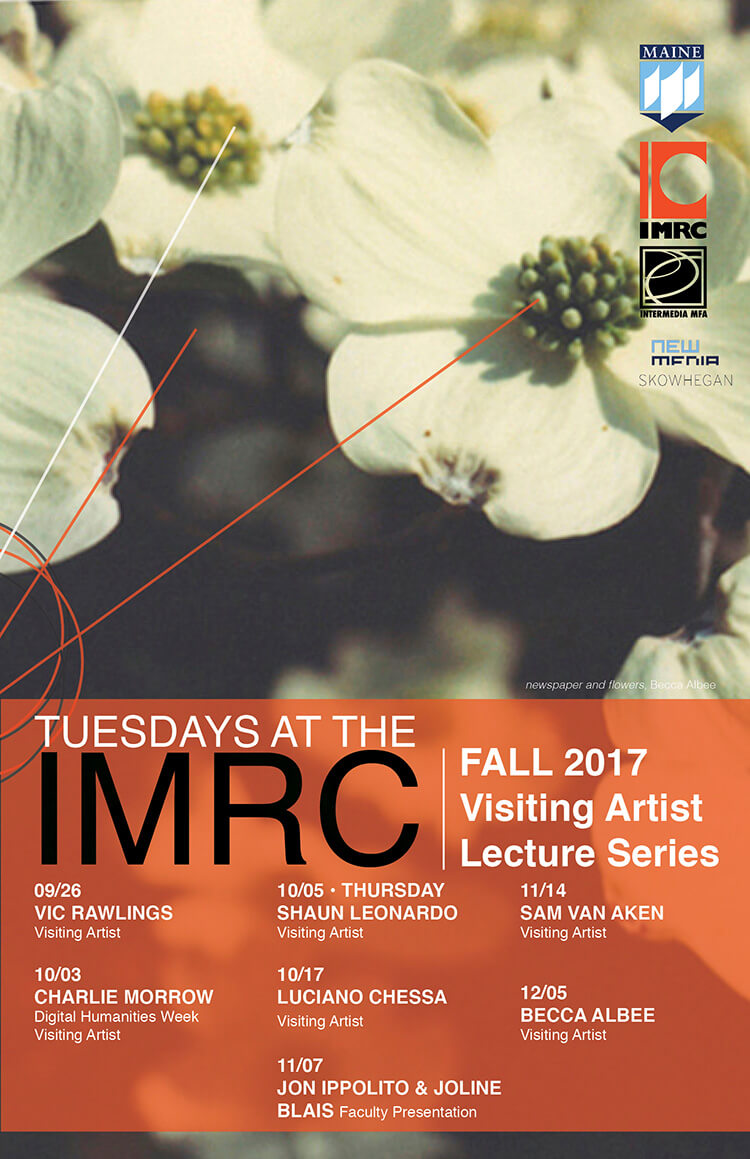 Musician Vic Rawlings will kick off the Intermedia MFA program's fall 2017 visiting artist lectures series, known as Tuesdays at the IMRC, 7–8 p.m. Sept. 26.
The Boston-based Rawlings is a multi-instrumentalist fluent in many styles on the guitar, bass, banjo, mandolin, ukulele and tenor banjo. He has played in live bands and on recordings ranging from rock, classic country and blues to various forms of pop, metal, punk, noise and free improvisation. Rawlings, who also teaches music, has recorded as a credited composer and for-hire multi-instrumentalist for television, radio, film and theater productions.
The series includes compelling speakers and contemporary and interdisciplinary artists and performers from around the country and world.
Other scheduled performances in the free series are Charlie Morrow, Oct. 3; Shaun Leonardo, Oct. 5 (Thursday); Luciano Chessa, Oct. 17; Jon Ippolito and Joline Blais, Nov. 7; Sam Van Aken, Nov. 14; and Becca Albee, Dec. 5.
To request a disability accommodation, email info@imrccenter.com. ​The Innovative Media, Research and Commercialization (IMRC) Center is in Stewart Commons.