Ambassador Pamela White to give UMaine Commencement address, to receive honorary degree with community leader Leonard Minsky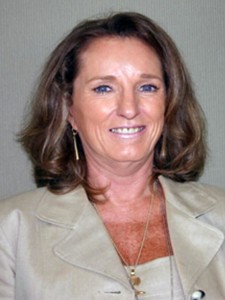 United States diplomat Pamela White, the former ambassador to Haiti and The Gambia, will deliver this year's Commencement address at the University of Maine on May 14.
She and another UMaine alumnus, Leonard Minsky, community leader and retired president of Superior Paper Products Inc., will be awarded honorary doctorates as part of UMaine's 214th Commencement.
White, a native of Auburn, graduated from UMaine in 1971 with a degree in journalism and began a decades-long career in public service across the globe. She spent the first two years as a Peace Corps volunteer in Cameroon, then earned a master's degree at the School for International Training in Vermont in 1974.
In 1999, she also earned a master's degree in national resource strategy from the Industrial College of the Armed Forces.
White joined the U.S. Agency for International Development (USAID) in 1978 and was assigned to West Africa for two years. As a USAID deputy executive officer, she served in Senegal and Haiti; as an executive officer, she served in Haiti, Egypt and South Africa.
From 1999 to 2001, White was deputy director for East Africa in Washington, D.C., coordinating the delivery of much-needed food to Ethiopia and Eritrea, helping develop a six-year Ugandan strategy, and overseeing the expansion of programs in the Sudan and Congo.
She then headed to Mali as deputy and mission director for USAID. Her leadership is credited with tripling the number of girls in primary school, doubling the percentage of children receiving vaccinations and increasing the number of elected women leaders by 200 percent. For her exemplary work, White was awarded Mali's highest distinction — the Knight of the National Order of Merit.
For two years, White was mission director in Tanzania, where she directed a $130 million aid program focused on HIV/AIDs prevention, malaria control, primary education, conservation of natural resources and control of corruption. During that time, confirmed cases of malaria were reduced by 85 percent.
In 2008, White went to Liberia as a mission director to implement USAID's second-largest development budget in Africa. Two years later, she was named the ambassador to The Gambia. After two years, White was named ambassador to quake-ravaged Haiti.
White holds the rank of career minister with the senior Foreign Service.
For her lifetime achievements, White was awarded the Bernard Lown '42 Humanitarian Award from the University of Maine Alumni Association. Today, she makes her home on Orrs Island.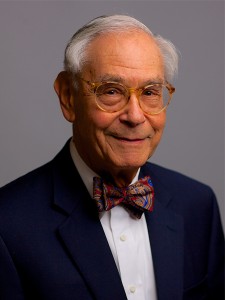 UMaine's second honorary degree recipient, Leonard Minsky of Bangor, Maine and Sanibel Island, Florida, graduated Phi Beta Kappa from UMaine in 1950 with a degree in business administration. He is an honorary member of the UMaine Class of '44.
Minsky was a staff officer in the U.S. Merchant Marine in World War II, and spent 42 years as owner and president of Superior Paper Products Inc., a wholesale distribution firm. He was a founding member and past board chair of Network Services Company of Schaumburg, Illinois.
He is a former director of Northeast Bank and Bancorp, and Merrill Merchants Bancshares of Bangor, and former chair of the Maine State Chamber of Commerce. He served as president for the Bangor Historical Society, Jewish Community Council and the Bangor Lions Club.
His leadership in Maine also includes serving on the boards of the Maine Community Foundation, University of Maine Alumni Association, and UMaine's Board of Visitors, as well as chair of the President's Development Council, and as a life member of the University of Maine Foundation. Minsky chaired the city of Bangor's Bicentennial Committee.
Minsky is an advisory board member of UMaine's School of Policy and International Affairs, and founder of the Bangor Foreign Policy Forum. He also served for 30 years as chair of UMaine's Patrons of the Arts.
Leonard and his wife, Renee, are longtime champions of the visual and performing arts, including the establishment of an endowed fund at the UMaine School of Performing Arts, and an endowed arts education fund at the Maine Community Foundation benefiting Maine public school students.
At the state's flagship university, the couple has made naming gifts for the Leonard and Renee Minsky Music Recital Hall in the Class of 1944 Hall, home of the School of Performing Arts, and the Hudson Museum's Minsky Gallery in the Collins Center for the Arts, and established endowments to sustain both.
The Minskys' recent philanthropic contributions in the community include naming gifts to Eastern Maine Medical Center and Bangor Public Library.
For their vision and generosity that have enhanced and advanced the arts, education and health care in Maine, the couple has received numerous awards through the years, including the fourth annual Vincent A. Hartgen Award in 2003 and a 2012 Stillwater Presidential Award, both at UMaine. Leonard Minsky also received the 1998 Norbert X. Dowd Award from the Bangor Region Chamber of Commerce and the Black Bear Award from the University of Maine.
Contact: Margaret Nagle, 207.581.3745