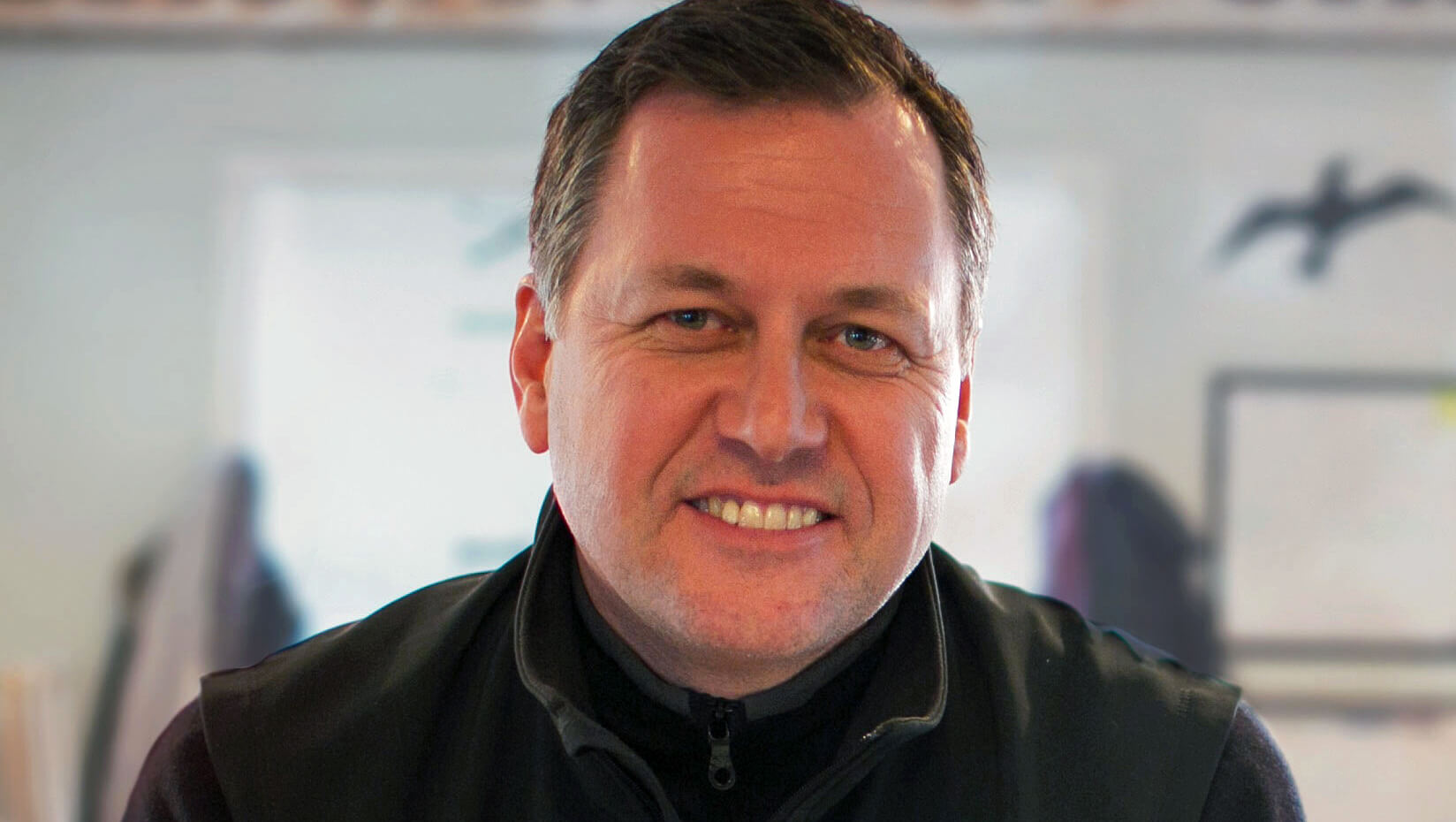 Don Oakes: Sails translate to sales for CEO of Sea Bags
When Milo native Don Oakes was a boy it was a big deal to travel 40 or so miles to Bangor to buy school clothes and supplies.
Oakes, now CEO of Sea Bags, describes his life in the '70s in the town with 2,500 people and three rivers as similar to his favorite TV show, "Mayberry R.F.D."
His childhood, he says, was simple, secure and normal; he rode his bike, played in the woods and excelled at science fair projects. In high school, he worked part time at the hardware store.
His family had one phone — a party landline. They knew everybody in town and everybody knew them.
And why not?
Over the span of 50 years, his father, Walter "Eddie" Oakes was a fixture as an educator.
He taught science to three generations of families in the Penquis Valley region. For nearly 40 years, the University of Maine graduate taught kids to drive. And he tended the game clock at more than 1,500 Patriots' basketball games.
After Don Oakes graduated from the home of the Patriots — Penquis Valley High School — many of his friends went to work in a shoe shop, mill or the woods.
Oakes, though, headed to UMaine, like his father had.
He liked math and thought working with numbers that had dollar signs in front of them would be even more fun.
"I'm a big believer in being yourself," says Oakes, who graduated in 1983 with a degree in business. "Authenticity is important."
So too, he says, are lifelong learning and growing, engaging in worthwhile work and making a positive impact.
Putting those beliefs into action helped catapult Oakes to a successful career that has included working as a consultant and executive at L.L. Bean before becoming CEO of Sea Bags.
At Sea Bags, Oakes relishes managing all aspects of the business that's anchored on a working Portland wharf alongside a fish market and docked lobster boats.
In the large workshop, people design and craft tote bags, duffle bags, wine bags, pillows, backpacks, purses and diaper bags from used sails that have, as the website indicates, soaked up "sun, salt, smiles and adventure."
Oakes is proud that sustainability is a cornerstone of the Sea Bags. Well over 500 tons of sails — which would have gone into landfills — have been upcycled into bags and accessories that retail for $30 to $230.
In 2012, Oakes left his position as senior vice president at L.L. Bean running the iconic catalog and website. And after considering a variety of options, Oakes landed at Sea Bags.
While his responsibilities at Sea Bags are broader than at L.L. Bean, in many ways they are similar. The biggest difference, he says, is financial scale — or "where the decimal point is" with regard to sales and profits.
Taking risks, says Oakes, also can be an important part of career and business growth.
"I've been fortunate that most of the time they [risks] work out well, but when they don't, you have to adjust, move on, and not belabor the point. The important part is learning from the experience."
Oakes says he's blessed to be part of a company where people want to learn and are willing to work hard and where customers love the product.
A word cloud made from the most-repeated words in online reviews of Sea Bags includes "Love" in the center surrounded by "great" and "perfect."
The company, which has doubled in size the last two years, has retail locations in Freeport, Maine, as well as in Rockport and Chatham, Massachusetts and Cape May, New Jersey.
More than two decades ago, Oakes returned to Maine from the Boston area. He arrived at the iconic family-owned outdoor retailer after deciding to make a lifestyle and location change.
Oakes had been logging grueling hours as a consultant and he wanted to spend more time with his two young children. And he wanted his boys to grow up in an environment similar to the one he had.
It so happened that when Oakes was looking to make a move, L.L. Bean was looking for a quality manager.
"I wanted to come back to Maine for the quality of life, and was fortunate that I was able to land at L.L. Bean," he says.
Over the next 20-plus years, Oakes put his expertise to use in several capacities, including as head of the factory stores. Then, he was given the key to the crown jewels — overseeing the L.L. Bean brand.
UMaine, says Oakes, prepared him well and helped put him on his career path.
In addition to challenging business courses, the self-described serious student says he benefited from the rigor and substance of constitutional law courses and that he gained confidence and skills in a public speaking class.
Oakes also was president of the Student Senate, vice president of the student body and a member of the Senior Skull Society, an honor group that promotes outstanding leadership, scholarship and citizenship in the university community.
And he supported the men's ice hockey team, which then was in its infancy.
As graduation neared, Oakes was unsure of which future options — including law school or banking — to pursue.
His adviser, Charles "Chick" Rauch, encouraged him to take the Graduate Management Admissions Test in addition to the Law School Admission Test.
After diligently preparing for the LSAT, Oakes says he did OK. He hadn't studied for the GMAT, and he aced it. He did so well, in fact, he was granted deferred admission at Harvard Business School.
During the two years before he entered Harvard, Oakes, also at Rauch's urging, joined a consulting firm.
Today, Oakes remains a fan of the UMaine men's ice hockey team.
This past fall, he cheered on the Black Bears at the 2015 Ice Breaker Tournament in Portland, where the two-time NCAA champs hosted powers Michigan State, North Dakota and Lake Superior State.
Oakes, his wife Valerie and their 14-year-old daughter Christina, live in Falmouth, a southern Maine coastal community of 11,000. They also have two sons — Matt, 27, who lives in Seattle, and Casey, 25, who lives Portland after time in Washington, New Jersey and Massachusetts.
In many ways, life has dramatically changed since Oakes' boyhood in Milo.
For one, smartphones have replaced party landlines.
And rather than making a once-a-year trek to Bangor to buy school clothes, people can use smartphones 24 hours a day to purchase items from Sea Bags and L.L. Bean.
In other ways, though, Oakes' world remains much the same.
He still treasures family, Maine, the outdoors and life's simple pleasures — including kayaking, hiking, skiing and bike riding.
Contact: Beth Staples, 207.581.3777