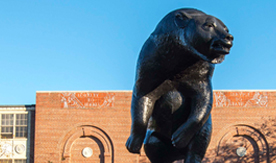 Exceptional in Their Fields: Meet UMaine's 2015 Outstanding Graduates
Stellar seniors — who come from throughout Maine, and Canada and Nepal — share their UMaine experiences. Learn about their research, community service and world travels, and their plans for the next chapter in their lives.
Zoe Berkey
Outstanding Graduating International Student
College of Engineering
Bachelor of Science in Civil Engineering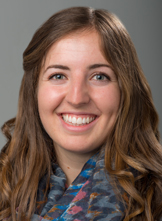 Zoe Berkey of Duncan, British Columbia, Canada, majored in civil engineering. A midfielder on the UMaine field hockey team, her America East Conference honors include All-Academic Team since 2012. Most recently and for the fourth consecutive year, Berkey also was named to the National Academic Squad of the National Field Hockey Coaches Association, Division I. In the summers of 2012 and 2013, Berkey worked as an engineering summer student in the municipal wastewater treatment plant of North Cowichan, Duncan, British Columbia. Her plans include pursuing a career in hydrology and environmental engineering.
---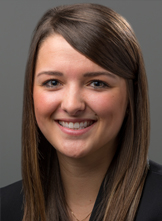 Katherine Bolster
Outstanding Graduating Student
Maine Business School
Bachelor of Science in Business Administration in Accounting with an additional major in Finance
Katherine Bolster of Walpole, Maine, majored in accounting and finance. Bolster is a member of Beta Gamma Sigma and Alpha Lambda Delta honor societies, and served as a peer tutor. She is Bloomberg certified. Bolster has accepted an internship at State Street in Boston, Massachusetts, and ultimately plans to pursue certification as a public accountant.
---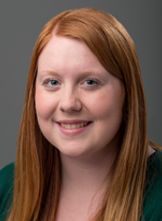 Samantha Dunton
Outstanding Graduating Student
College of Education and Human Development
Bachelor of Science in Elementary Education
Bachelor of Science in Secondary Education
Samantha Dunton of Winterport, Maine, majored in elementary education and secondary education, with concentrations in science and mathematics, and a minor in French. She received a Galen Cole Family Foundation Scholarship and a Project Reach Endorsement to be certified to teach English as a Second Language. Last summer, Dunton served as an undergraduate research assistant for the Maine Physical Science Partnership, conducting research on problem solving in a college chemistry course. In 2012, she studied abroad at the University of Angers. She completed her student teaching at Dedham School and Hermon Middle School. Dunton was involved in the Student Education Association of Maine and worked in an after-school program in Bangor. In addition, for the past six years, Dunton has worked for Bangor Parks and Recreation as a coach, counselor and assistant supervisor. She plans to teach in Maine.
---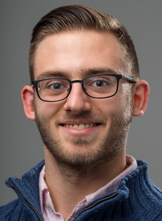 Robert Fasano
Outstanding Graduating Student
College of Liberal Arts and Sciences
Bachelor of Science in Physics
Robert Fasano of Jefferson, Maine, majored in physics, with a minor in mathematics. His academic honors include a Theodore and Dorothy Whitehouse Scholarship, and a Creative and Academic Achievement Fellowship from the Center for Undergraduate Research. For the past two years, Fasano has been conducting research to develop a fast, flexible code to construct model galaxies in dynamical equilibrium — models that can be used in conjunction with N-body simulators to investigate galactic instabilities and dynamics over long time scales. Last summer, as part of a National Science Foundation Research Experience for Undergraduates at the University of Colorado, he developed a semiclassical model of cavity-assisted atom cooling for narrow line-width atoms, with the ultimate goal of harnessing synchronization of atoms as a new laser cooling technique. For the past two years, Fasano has been a Maine Learning Assistant and a member of UMaine's Society of Physics Students, this year serving as president. He served as secretary of Black Bear Robotics and was a member of the design team for the UMaine chapter of Engineers Without Borders, translating into Spanish a septic system operations and maintenance manual used in a rural Honduran community. In August, he will join the Optical Frequency Measurements Group at the National Institute of Standards and Technology in Boulder, Colorado, conducting research on cavity-stabilized laser systems for use in cutting-edge atomic clocks. This fall, he will enter the Ph.D. program in physics at the University of Colorado Boulder.
---
Michael Munson
Outstanding Graduating Student
Division of Lifelong Learning
Bachelor of University Studies
Michael Munson of Hudson, Maine, majored in university studies and minored in Maine studies. After attending UMaine and earning professional certification at Eastern Maine Technical College in the early 1980s, Munson went on for licensing in the state of Maine in the oil and natural gas service fields. At UMaine, he pursued interdisciplinary coursework, with particular focus on Maine history, environmental and climate change, and respect for cultural diversity and preservation. He developed a series of experiential learning videos on reverence for life and cultures, veteran recovery programs and a living history trail of the 1775 Arnold mission to Quebec. The videos were created for nontraditional students who are challenged in making Maine's often resource-based historical patterns relevant to their employment, education and community involvement.
---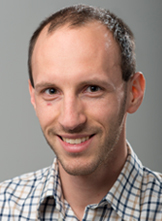 Benjamin Pomeroy
Outstanding Graduating Student
College of Engineering
Bachelor of Science in Civil Engineering
Benjamin Pomeroy of Cape Elizabeth, Maine, majored in civil engineering. He holds a bachelor's degree in international development studies from McGill University, which he earned in 2011. Pomeroy served as president of the UMaine chapter of Tau Beta Pi honor society, and since 2012, has been a member of Engineers Without Borders, which took UMaine student crews to Honduras for a wastewater treatment project and a clean water initiative in Ecuador. For two years, he worked for UMaine's Advanced Structures and Composites Center, first in lab research and design related to VolturnUS, UMaine's 1:8 scale model floating wind turbine platform, and engineering design related to composite arch bridges. Last summer, he had a structural bridge design internship with HNTB Corporation in Westbrook, Maine. Pomeroy plans to pursue a career in structural bridge design in Maine.
---
Riju Shrestha
Outstanding Graduating International Student
College of Natural Sciences, Forestry, and Agriculture
Bachelor of Science in Biochemistry
Riju Shrestha of Kathmandu, Nepal, majored in biochemistry. She received the Frederick H. Radke Award and is a member of the Phi Beta Kappa honor society. Last summer, Shrestha received a research fellowship from the Maine IDeA Network for Biomedical Research Excellence (INBRE) to serve as a research assistant at Bowdoin College, examining the impact of phenotypic and genotypic changes in the fungal pathogen Candida albicans during host adaptation. In the previous summers, and throughout the past academic year, Shrestha has been a research assistant at UMaine, analyzing host-pathogen interaction using zebrafish and Candida albicans, a commensal fungal organism that can cause severe infections in immunocompromised individuals. For the past three years, she has worked as a resident assistant on campus, and has been an active member of the International Student Association, South Asian Association of Maine, Partners for World Health and the UMaine chapter of the Maine Society for Microbiology. Shrestha plans to pursue a career in public health research.
---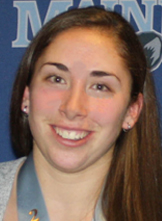 Holly Stewart
Outstanding Graduating International Student
College of Education and Human Development
Bachelor of Science in Kinesiology and Physical Education
Holly Stewart of North Vancouver, British Columbia, Canada, majored in kinesiology and physical education, with a concentration in exercise science. Stewart, a forward on the UMaine field hockey team, received the 2014 "M" Club Dean Smith Award and was on the Gladiator National Academic Squad from 2011–13. She was named to the National Field Hockey Coaches Association (NFHCA) All-Region Team and the America East Conference First Team, both in 2013 and 2014. Stewart also was an SGI/NFHCA Division I Scholar of Distinction in 2013 and 2014. Last summer in Vancouver, she had a physical therapy internship at the Allan McGavin Sports Medicine Centre and volunteered in a stroke rehabilitation class in the North Vancouver Community Recreation Centre. Stewart has been playing for Team Canada, and hopes to help the team qualify for the 2016 Olympics. She also plans to pursue graduate work in physical therapy.
Contact: Margaret Nagle, 207.581.3745