Tess Gerritsen and David Mallett to Receive University of Maine Honorary Degrees, Speak at Commencement
Two icons in literature and music in Maine — international best-selling author Tess Gerritsen and singer-songwriter David Mallett — will receive honorary Doctor of Humane Letters degrees and share remarks at the 212th Commencement May 10 at the University of Maine.
Mallett will address the 10 a.m. ceremony; Gerritsen will address the 2:30 p.m. ceremony, both in Harold Alfond Sports Arena.
"We are so pleased that Dave Mallett and Tess Gerritsen will join us for the 212th Commencement and share perspectives from their remarkable careers with the UMaine community," says University of Maine President Paul Ferguson. "It is UMaine's distinct privilege to present honorary degrees in recognition of the contributions of Tess and Dave to the arts and humanities."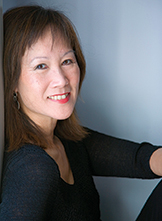 Tess Gerritsen earned a medical degree at the University of California, San Francisco in 1979. It was while on maternity leave from her work as a physician that she began to write fiction.
In 1987, her first romantic suspense novel, Call After Midnight, was published. She then wrote eight more romantic thrillers and a screenplay, Adrift, which aired as a 1993 CBS Movie of the Week starring Kate Jackson. In 1996, Gerritsen debuted on the New York Times best-seller list with her first medical thriller, Harvest. She has since published the suspense novels: Life Support (1997), Bloodstream (1998), Gravity (1999), The Surgeon (2001), The Apprentice (2002), The Sinner (2003), Body Double (2004), Vanish (2005), The Mephisto Club (2006), The Bone Garden (2007), The Keepsake (2008; UK title: Keeping the Dead), Ice Cold (2010; UK title: The Killing Place), The Silent Girl (2011) and Last To Die (2012.) Her books have been published in 40 countries. More than 25 million copies have been sold around the world.
In addition, her books have been top-three best sellers in the United States and abroad. She has won both the Nero Wolfe Award (for Vanish) and the Rita Award (for The Surgeon). Critics around the world have praised her novels as "pulse-pounding fun" (Philadelphia Inquirer), "scary and brilliant" (Toronto Globe and Mail) and "polished, riveting prose" (Chicago Tribune). Publishers Weekly has dubbed her the "medical suspense queen."
Her series of novels featuring homicide detective Jane Rizzoli and medical examiner Maura Isles inspired the TNT television series Rizzoli & Isles starring Angie Harmon and Sasha Alexander.
Now retired from medicine, Gerritsen writes full time from her home in Camden, Maine.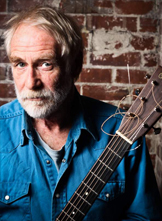 David Mallett of Sebec, Maine, has had a music career spanning four decades. His songs, which take place in or are written about experiences of Maine have been recorded by more than 150 artists, including Pete Seeger, Alison Krauss, John Denver, Emmylou Harris and even the Muppets. His Garden Song has become an American folk classic. He has performed in town halls and folk clubs across America and Europe, in addition to major venues, such as Barns of Wolf Trap, Newport Folk Festival and Prairie Home Companion.
The Bangor Daily News recognized him as one of the 58 most memorable Mainers of the 20th century, along with Marshall Dodge, Andrew Wyeth, E.B. White, Stephen King and Edna St. Vincent Millay. He has recorded 15 albums, including The Fable True (2007), based on Thoreau's expeditions in the Maine Woods, a spoken word CD with accompanying music.
Mallett began his musical career in Bangor at age 11, performing in a country-folk duo with his older brother Neil. He began writing songs when he was a theater student at the University of Maine. After living in Nashville for many years, Mallett returned to Maine in 1995 and established his own label, North Road Records. He continues to travel and perform on the world stage. His sons, Luke and Will, founded the six-member alt-country/rock Mallett Brothers Band in Portland, Maine.
Contact: Margaret Nagle, 207.581.3745