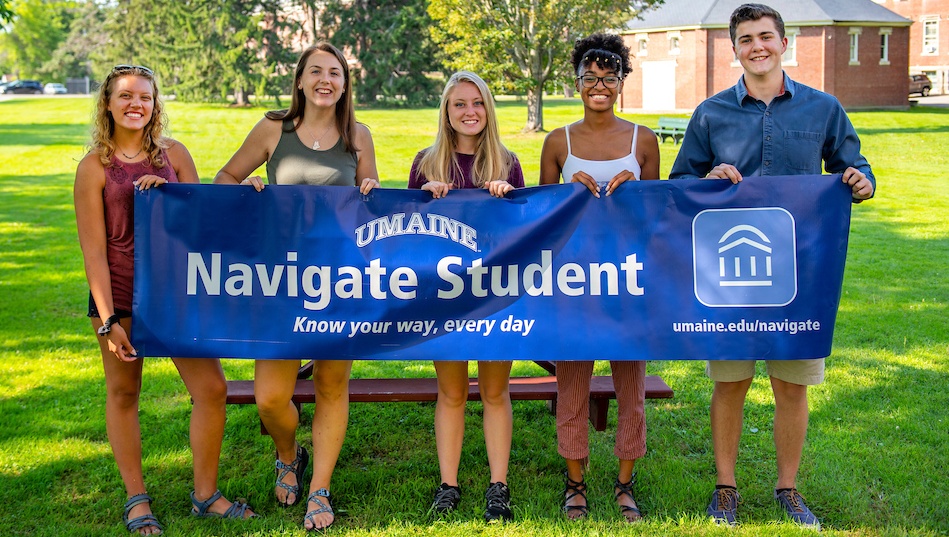 Whether you're overwhelmed by college or excited about what's ahead, life is better when you have the means to be organized at your fingertips
Navigate is a free mobile app that will help you thrive at the University of Maine. On Navigate you can view your class schedule, reminders, resources, and more at the push of a button!
Know your way, every day! Download the UMaine Navigate Today!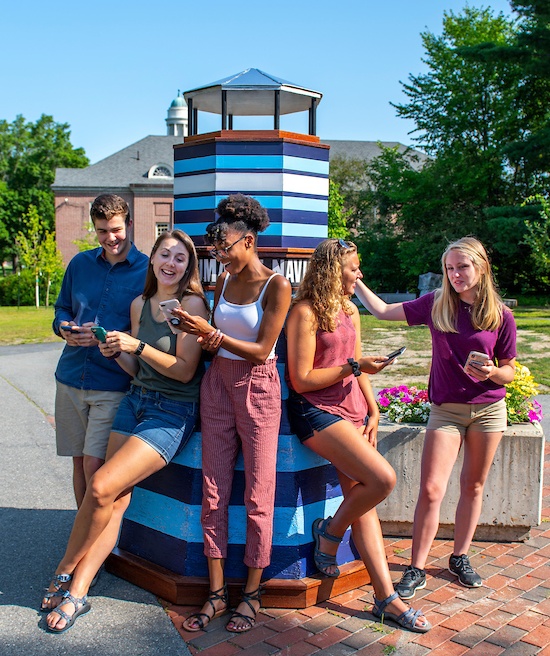 Student Frequently Asked Questions
Q: What is Navigate?
Navigate is a mobile app that provides necessary information about the UMaine experience that will help get you from orientation to graduation. The app can help you explore the right major, navigate resources from financial aid to dining halls, and stay on top of important dates and deadlines—all in the palm of your hand.
Q: How do I log into Navigate?
The Navigate app can be downloaded from the Apple Store and Google Play; just search for "Navigate Student." You will also be able to access the Navigate desktop platform by visiting umaine.guide.eab.com.
Q: What can I actually do with Navigate?
Through Navigate, you will be able to:
View campus resources and calendars in one location
Access your class schedule
Receive push notifications with important updates and happenings
View reminders and registration hold information
Opt-in to find study buddies in your classes
Message your advisor
Schedule appointments with your advisor
Coming Fall 2020: Schedule appointments with the Career Center and Student Life
Q: Help, I can't log in to Navigate!
Can you get into MaineStreet? If you successfully enter your credentials in MaineStreet, but Navigate says "Uh-oh…" or "Something went wrong," EAB must not have your username in their system. Contact navigatesupport@eab.com with your full name, username, and email address.
Q: The to-dos I'm seeing don't look right to me…
What term of college are you in? Did you select the wrong term? Go to the Settings tab, under My Stuff select the Update My Preferences link, retake the Intake Survey and ensure your selections are correct.
Q: I just resolved a Hold, why is it still showing up?
Holds are updated every 24 hours in Navigate, so check back tomorrow to see if it's successfully been resolved in Navigate. If the issue persists, contact navigatesupport@eab.com.
Q: How do I change my notification settings?
In the Settings tab you can personalize your notification preferences.
Q: Can't Find Navigate in the App Store?
If you are an International Student, you may need to set your local address for your Apple Store or Google Play account.