We're All in This Together: Participatory Planning for Community-Based Climate Change Adaptation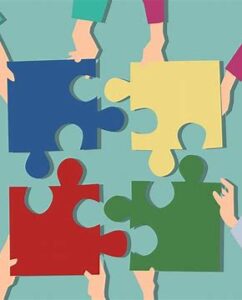 Institution: University of Maine
Sponsor: Senator George J. Mitchell Center for Sustainability Solutions
Engaging with community partners to co-develop locally relevant, useful climate change solutions.
Vacationland. Take one look at Maine's license plate and you see the widespread importance of tourism to the state. Maine's natural resources attract visitors from all over the world but are also vulnerable to climate change, which is likely to impact visitors as well as communities dependent on tourism. These communities face challenges and opportunities when planning for the uncertainties of climate change impacts.
As communities are dealing with climate change, the University of Maine is conducting cutting-edge climate research. How can university faculty and students work with communities to ensure that research is developed and shared in appropriate ways to inform actionable climate solutions?
This project seeks to move beyond traditional power structures and engage with community partners as collaborators to co-develop locally relevant, useful climate change solutions. The project's aim is to engage with and address community goals, concerns and potential adaptation strategies in order to support successful and community-driven climate change planning. The result of this collaboration will be a participatory framework to build climate-planning capacity within tourism-dependent communities.
In addition, this project will design, test and refine a framework that can be transferable across communities that are dependent on natural resources and tourism.
Team Leaders
Faculty Advisor
Sandra De Urioste-Stone, Associate Professor, School of Forest Resources and Mitchell Center Faculty Fellow, UMaine
Resources