Maine Food Waste Solutions Team
Meet Our Team
Team Leader
Susanne Lee
Susanne is an entrepreneurial senior executive who has created, launched and operated successful multi-million-dollar consumer products brands and businesses with large Fortune 100 companies as well as with lean start-up teams. She specializes in strategic solutions, P&L management, brand marketing, consumer insights, business development, product design and manufacturing, licensing and merchandising, and effective team-building.
Susanne was formerly the Executive-in-Residence at the Maine Business School (MBS) at UMaine where she utilized her business management and marketing background to bring a "real-world" component to student courses and experiential learning opportunities. Key accomplishments include innovative new student education successes included the Maine Business School Speaker Series: "Thriving Under Thirty", the UMaine/MBS "Corporate Classroom" pilot at Hannaford, and "live corporate case studies" with guest business executives at Bangor Savings and JC Penney.
In 2019, Susanne was awarded a Mitchell Center grant to fund a multidisciplinary student research project identifying sustainable food waste solutions for Maine businesses bringing a real-world "sustainable business" opportunity to Maine students.

Student Interns
Hannah
Crayton
Hannah is a student at Thomas College working towards her Bachelor's degree in Environmental Science and Policy with a minor in Education. She has a passion for conservation and helping restore our planet. Hannah's teaching experiences have helped her become a strong communicator and leader.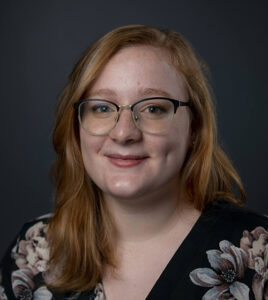 Dominique DiSpirito
Dominique is a University of Maine Political Science major with minors in Legal Studies and Ecology & Environmental Sciences. She expects to graduate in May 2022. The areas of expertise she brings to the food waste solutions team include pilot logistics, programming and organization.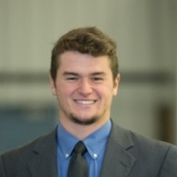 Zach Gagne
Zach is a senior at Thomas College in Waterville, ME, obtaining a double major in Small Business/Entrepreneurship & Psychology. Zach brings a background in small business and strong interpersonal/communication abilities to the pursuit of ending food waste with The Mitchell Center.
Hannah Mathieu
Hannah is double majoring in Ecology and Environmental Sciences and English at the University of Maine, and is expecting to graduate in May of 2023. With the communication skills that she has developed, Hannah is working to assist the food waste team in its awareness, education, and action campaign.
Riya Mokashi
Riya is a junior at New York University Stern studying Business and Data Science. She enjoys getting her hands dirty with data and gaining deeper insights from it.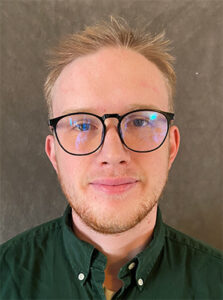 Simon Murphy
Simon is a graduating senior this year at the University of Maine at Farmington, majoring in Environmental Policy and Planning. Key strengths he bring to the team are technical skills with many different types of software and a passion for food security here in Maine.
Service Learning Students
Asher Close
Asher is a student at the University of Southern Maine. He will graduate with the class of 2021 with a bachelor's degree in media studies. He has a strong passion for creativity and problem solving which means he is always able to bring new ideas and new projects to the program.
Sam Shively
Sam is a third year student at the University of Southern Maine studying Communications & Media Studies. He brings his experience in New Media to Food Waste Solution 3 – public education and awareness.

Faculty Advisors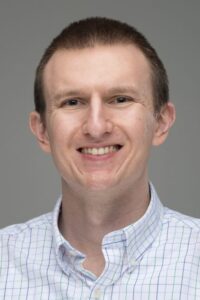 Travis Blackmer, Economics, University of Maine

Travis is the Undergraduate Coordinator for the School of Economics and a Cooperating Faculty with the Mitchell Center's Materials Management Research Team at the University of Maine. Travis teaches both live and online classes at all levels. His work with Materials Management began with being the project coordinator for the Maine Waste Composition Study conducted in 2011. Travis works primarily in the areas of waste data, program impacts, management plans, and stakeholder engagement. With 10 tons of garbage in his rear view mirror, and nose, Travis is looking forward to continued collaboration in the world of Materials Management across universities, towns, businesses, and citizens.
Jason Bolton, Food Science and Innovation, University of Maine
Jason Bolton is an associate extension professor and food safety specialist with the University of Maine Cooperative Extension. He is also the area coordinator of the innovation program at the University of Maine Business School
Ivan Fernandez, Climate Science, University of Maine
Ivan is Professor in the School of Forest Resources, Climate Change Institute, and School of Food and Agriculture at the University of Maine. Among other honors and awards, he was made a Distinguished Maine Professor in 2007, CASE/Carnegie in Washington DC named him Professor of the Year for Maine in 2008, he was named a fellow in the Soil Science Society of America in 2010, and was the 2018 President's Public Service Achievement Award recipient at the University of Maine. He has served on various U.S. Environmental Protection Agency Science Advisory Board committees in Washington DC since 2000. He recently chaired and continues to serve on a panel of the EPA Clean Air Scientific Advisory Committee (CASAC) that is evaluating the Clean Air Act's secondary National Ambient Air Quality Standards for oxides of sulfur, oxides of nitrogen, and particulate matter. He represents the University of Maine in the USDA Northeast Climate Hub, and has been involved in leading the Maine's Climate Future assessments in 2009, 2015, and 2020. In 2019 he was appointed to the Maine Climate Council, and also serves as co-Chair of its Scientific and Technical Subcommittee and a member of its Natural Working Lands working group. He is also a member of the 2021 Governor's Maine Forest Carbon Task Force. He has taught courses in soil science, forest soils, carbon and climate, and climate adaptation among others and served as a department Chair for a decade. He is a soil scientist, with a research program that focuses on the biogeochemistry of ecosystems in a changing physical and chemical climate and is actively engaged in promoting climate change solutions in Maine.
Jesse Minor, Geography & Environmental Planning, University of Maine at Farmington
Jesse is an assistant professor and critical physical geographer with research interests in fire history, forest ecology, and nature-society interactions. Jesse teaches courses in physical and environmental geography, risks and hazards, environmental issues, and political ecology.
Mark Pires, Geography and Sustainability, University of Maine Farmington
Mark Pires is campus sustainability coordinator and adjunct instructor at the University of Maine-Farmington.  He recently retired from the Earth & Environmental Science Department at Long Island University in New York, where he taught geography, earth science, and environmental sustainability.  His research interests are in the areas of natural resource management, environmental conservation, and international development.