Courses in Sustainability Solutions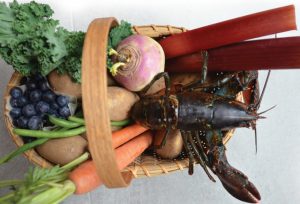 Each semester, the Mitchell Center offers sustainability-related courses through UMaine's Ecology & Ecosystem Sciences (EES) program. Please contact the Mitchell Center if you are interested in registering for future courses.
Seminar in Sustainability Solutions (offered spring and fall semesters)
One Credit Graduate/Undergraduate Seminar Course
EES 598-0001 (graduate level);
EES 398-0001 (undergraduate level)
Course Instructors:
David Hart, Director, Mitchell Center, Prof., Biology & Ecology
TBA
Day/Time: Mondays, 3pm-4pm
Location: In-person, 107 Norman Smith Hall
This course is designed to introduce undergraduate and graduate students to innovative interdisciplinary research focused on understanding and solving sustainability problems. Through weekly seminars, the course will provide participants with opportunities to learn about effective strategies for problem-solving that blend the strengths of different academic disciplines and build productive partnerships with diverse stakeholders representing government, the private sector, and non-governmental organizations. Students will prepare a short reflection paper based on each week's seminar. Click here for a full list of talks.
"…seeing all these Mitchell Center seminars is like seeing all the potential branches my career path might take." — Chantal Bussiere
Read the full story with the above quote, "Weekly Dose of Sustainability, with a Dash of Hope."
For additional information, please contact Ruth Hallsworth.