2023 Maine Food Waste Solutions Summit – Speaker Bios
Natalie Varrallo
Food Programs Director, Preble Street Food Security Hub
Natalie is a food scientist, chef, and educator focused on improving sustainability and food security, primarily within marginalized communities. She has spent the last 12 years working with food access organizations and educating students on the importance of rebuilding a local, sustainable food system. Today, in her capacity as Food Program Director for Preble Street, she manages food pantries, soup kitchens, shelter kitchens, and culturally appropriate meal distribution sites. Natalie works to combine social justice and culinary education while simultaneously increasing nutrition and food security within her community. Food is a foundational human right, and her works seeks to use food as a bridge to emphasize a compassionate and continual progression towards a more sustainable world.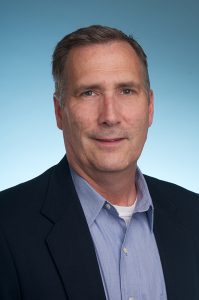 George Parmenter
Sustainability Manager, Hannaford Supermarkets/Ahold Delhaize
George leads health and sustainability initiatives for Hannaford. Hannaford's parent company Ahold Delhaize USA is a large east coast grocer operating several grocery brands from the Northeast to the mid-Atlantic States. George's work is focused on bringing Ahold Delhaize's sustainability aspirations to life at Hannaford. Including, working with internal business partners to reduce waste and climate impacts, improve the health and sustainability of the company's private brand products.  During his time in this role, this involved developing and implementing an industry leading seafood sustainability program and more recently guiding work to eliminate food scraps from the waste stream and moving toward more sustainable packaging in private brand products.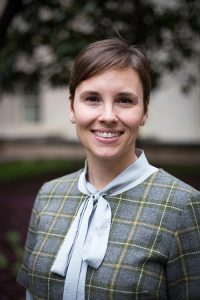 Claudia Fabiano
U.S. Environmental Protection Agency
Claudia has been with the Environmental Protection Agency since 2002 and joined the Office of Resource Conservation and Recovery's Sustainable Management of Food team in 2016, where she works to help communities prevent wasted food and manages national wasted food data and technical tools such as the Excess Food Opportunities Map. She is also on the board of Washington DC's Food Recovery Working Group. When she's not chasing after her two daughters, she's coming up with creative solutions for how to cook what's left in the fridge.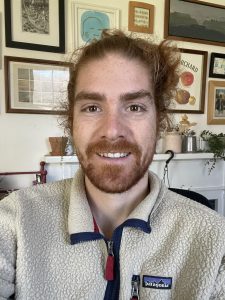 ScrapDogs is a curbside composting operation based in Rockland and founded in 2018 with the goal of minimizing waste sent to landfills and incinerators in Maine. Its founders Davis and Tessa are passionate about working locally to build more resilient food and waste systems, and moved to Maine to start ScrapDogs after studying environmental systems at NYU and working on various recycling and sustainability projects in the City. After nearly five years in operation, ScrapDogs now serves over 500 residents and businesses in the Midcoast, has diverted close to 600,000 lbs of food waste from disposal, and is on the verge of expanding services to the Kennebec Valley region this Spring!