Daigneault testifies in hybrid Congressional hearing on sustainable forestry and climate solutions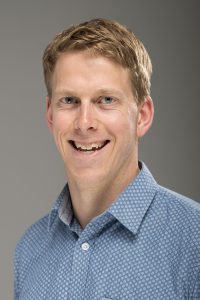 Adam Daigneault, E.L. Giddings Associate Professor of Forest Policy and Economics and Mitchell Center faculty fellow, testified Sept. 29 before a U.S. House of Representatives subcommittee focused on small business and rural development. The subcommittee is chaired by Maine Rep. Jared Golden.
A focus of the hearing was the role of sustainable forestry in addressing climate change and how small businesses across this sector are helping. Daigneault spoke about managing U.S. forests for carbon, timber and other ecosystem services, and using natural climate solutions and carbon markets to help forest-dependent economies grow. His research focuses on modeling economic impacts of environmental policy on the forestry and agricultural sectors as well as economic and climate resilience.
"We must continue to identify and promote sustainable opportunities to simultaneously improve the health of our forest ecosystems and the economies and people who are dependent on this important natural resource," Daigneault said.
Read more at UMaine News