Week of February 5th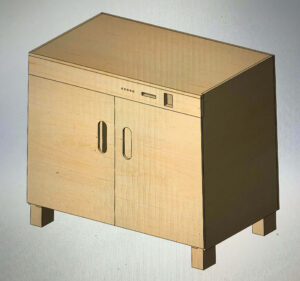 This is the second and final attempt of the housing design for the system. It is a side table that is capable of hiding all the interior components to the system. It can also be used to hold plants and other house decor on top.
Using the Creality 10S5 3D printer, we printed a file that resembles the manifold to see how water tight the printer could print objects. Overall, the nozzle of the printer was too big for good enough adhesion to take place, so there were a lot of leaks.