Red Team Biographies
Paul Goodness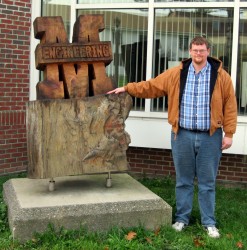 I grew up in Hampden, Maine and graduated from Hampden Academy High School.  I currently have a degree in Precision Metal Manufacturing  and am currently working on a double degree in MET/EET at UMaine.  I worked at the BAC from 2002 to 2009.  I also spent the summer of 2011 working  an internship through the Advanced Manufacturing Center (AMC).  Currently I am working for Somic America Inc in Brewer Maine.
Graham Jenkins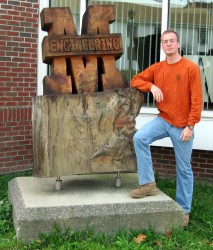 My name is Graham Jenkins and I am a senior Mechanical Engineering Technology Major/ Military Science Minor at the University of Maine. I was born December 19, 1989 and grew up in Fort Fairfield Maine. I am pursuing my engineering degree, I will commission as a Second Lieutenant in the U.S. Army and am going to serve in the Corps of Engineers.
Ricardo Lalonde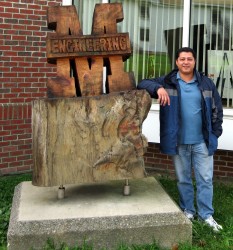 I am originally from Texas.  I spent much of my time living in Texas as well as in Maine.  I received my first degree from Dartmouth College in Anthropology.  I went to work for Southern Fastening Systems in Texas but eventually decided I wanted to go back to school to get a degree in Mechanical Engineering.  I plan to graduate in the spring of 2012 with a major in MET and a minor in Engineering Entrepreneurship.
Graham Lowry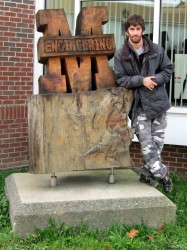 I spent my childhood in Blue Hill Maine, where I was home schooled until my junior year of high school. I went to the Maine School of Science and Math in limestone Maine (MSSM), at the start of my junior year of high school. I graduated from MSSM in 2007 and came to UMaine pursuing a degree in chemical engineering.  I realized that Chemical Engineering did not quite suit me.  I eventually discovered the MET program at UMaine and have really felt like I found a home in the MET program at UMaine.  Here I am exposed to the perfect mix of hands-on experience and typical class work.
Prentiss Swett
My name is Prentiss Swett and I am a 4th year student at the University of Maine in the MET program. I was born on October 25, 1989 in Bangor, Maine and have spent my whole life living in the Greater Bangor area. I attended Brewer High School and played soccer, hockey, and baseball all four years. Since enrolling in the University of Maine I have worked at my parents automotive repair facility as a light duty mechanic and a weekend manager. I plan to graduate in the winter of 2012 with a degree in MET and a minor in Business Administration.