Welcome to the Scale Model Construction Equipment Project
Project Summary
Our team has been tasked with improving and optimizing the equipment belonging to the Construction Engineering Technology (CET) department at the University of Maine.  Professor Phil Dunn of the (CET) Department is the client for this project. The project consists of three scale model pieces of equipment: a 3D printed tower crane, a crawler crane, and an excavator. As this is a continuation of previous year's capstone groups, the goal is to finish all three pieces of equipment and make them presentable and reliable for trade shows, school visits, displays, etc.  The CET department hopes to reach out to local elementary, middle, and high schools, in order to gain interest in STEM (Science, Technology, Engineering, and Math) education.  The group aims to improve on the current designs by finishing the tasks that previous groups could not, as well as redesigning some components to increase strength and rigidity.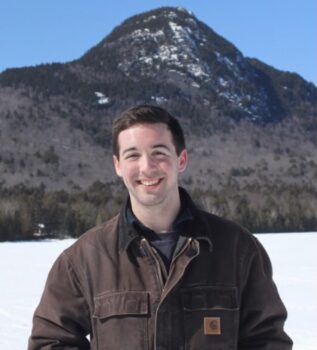 Steve Hogan
Steve is a Senior at UMaine in the Mechanical Engineering Department, with a minor in Electrical Engineering Technology. With his pervious internships at fine paper mills and paper machine fabricators, he gained a love for making things and learning the process of manufacturing. He hopes to branch off into a manufacturing engineer role after graduation in the spring of 2021.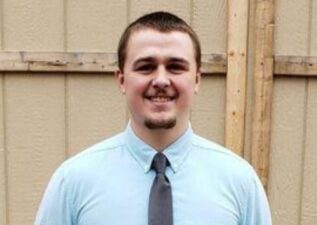 Devon O'Connor
Devon is a Senior at University of Maine, completing the Bachelors of Science in Mechanical Engineering Technology program. While attending the university, he has found his interest to be in the manufacturing process. December 14th of 2020, Devon will be entering a position at The Hinckley Yacht Company as a CNC machinist intern. Upon graduation in May, he will be seeking an engineer position.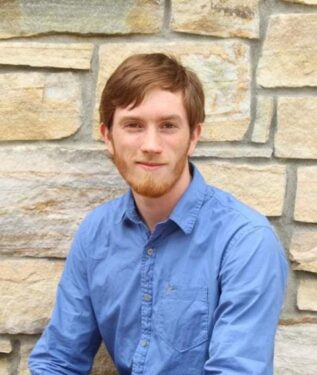 Colt Seigars
Colt is a senior Mechanical Engineering Technology student at the University of Maine. He has always been interested in machines and anything mechanical. He took machine tool and welding classes in high school, as well as computer technology. He was a founding member of a First Robotics Competition high school robotics team, serving as a build captain and team leader, competing all over New England. In college, he has continued his interest in robotics by being a part of the UMaine Black Bear robotics team, serving as the secretary his sophomore year and the vice president his junior and senior year.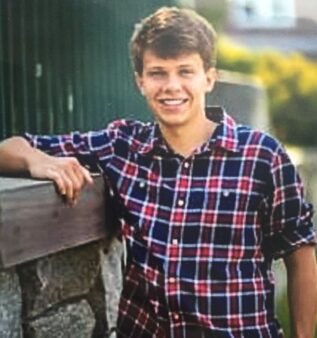 Ben Trytek
Ben is a Senior at UMaine in the Mechanical Engineering Technology Department. Through college courses and summer jobs for a construction company, he has gained interest in machinery and troubleshooting issues on the job. He plans to pursue a career as a manufacturing engineer where he can continue work hands on with machinery.
---
Final Submission
After working diligently for two semesters we are finally done with our project! On each model we have completed the following:
Tower Crane:
Improved winch system
Fixed center rotating mechanism
Load cell base (currently reads the average of the four load cells, not individually like we hoped)
3D printed boxes
Crawler Crane:
Improved winch system
3D printed boxes
Wooden transportation case
Excavator:
3D printed cab
Single controller
Functionality of tracks and swivel gear (needs some improvement in code)
Functional hydraulics with reservoir (reservoir is made, operation of system needs work)
Wooden transportation case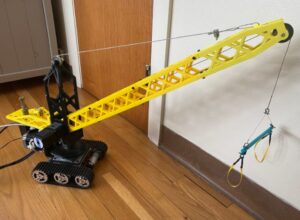 Sponsor and Advising Faculty
Phil Dunn — Professor, Construction Engineering Technology
Phil graduated from the University of Maine in 1981 with a BS in Civil Engineering. He began working as an Assistant Engineer with a small municipality in Maine. In the Fall of 1981, he went to work for a small consultant engineering firm doing site development and landfill design. Phil returned to the University in the Fall of 1983 and earned a Master's in Engineering specializing in Environmental Engineering. He then entered the Maine Department of Transportation in the Fall of 1984. Beginning in the construction division, Phil was assigned to the inspection staff of the I-395 connector between Bangor and Brewer, Maine. His primary duties included earthwork and drainage inspection. He then became the resident engineer on a relocation project in Codyville, Maine. In 1987, Phil entered the Geotechnical Division eventually rising through the ranks to supervisor. He has been involved with several research projects and has implemented the uses of soil nailing, geosynthetics, and lightweight fills.
As he rose through the supervisory ranks, Phil earned a Master's in Business from Husson College in 1992 and a Master's of Public Administration from the University in 1995. He is currently in an Independent PhD program at the University with comps and a dissertation left in his program. He has also taken several geotechnical courses and keeps updated on many areas of Civil Engineering.
Phil Joined the CMT faculty in 2003 and became Coordinator of the program in 2011.
Phil is active with the American Society of Civil Engineers and served as State president in 1994, State 150th Champion, and is involved with the Awards and History committees. He is active on the National Cold Regions Committee and serves as a member of the Transportation Research Board Geosynthetics Committee. Phil is also involved in the community currently serving as the Chair of the Old Town Citizens' Sewer Advisory Board and the Old Town Street Commissioners. He is active with the Good Samaritan Agency serving now as recording secretary. He also holds several positions with his Church and the Knights of Columbus.
Phil Dunn likes teaching and has taught courses in Highway Design, Business, and Physics throughout the past several years.
Phil is a:
Professional Engineer
Member of

American Society of Civil Engineers
Transportation Research Board Geosynthetics Committee
Old Town Citizens' Sewer Advisory Board
Old Town Street Commissioners
Good Samaritan Agency
Knights of Columbus
Brett Ellis - Associate Professor, Mechanical Engineering Technology
Brett Ellis, Ph.D., P.E.

Associate Professor, Mechanical Engineering Technology

207.581.2134 / Boardman Hall, room 215A