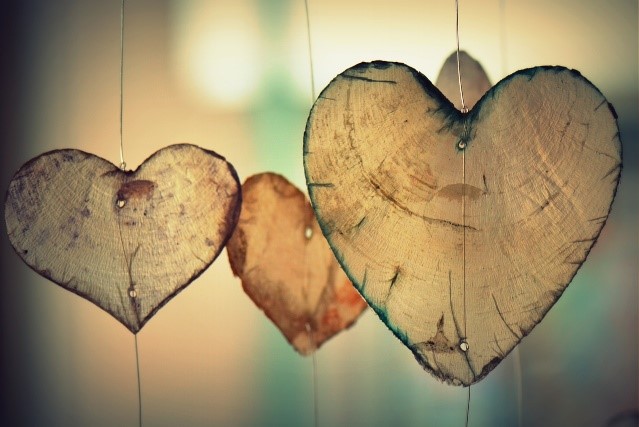 Listings
Autism Travel
Champion Autism Network
Children's Museum of NH
Children's Museums
Metropolitan Museum of Art
Sesame Place
SeaWorld Aquatic Park
Smithsonian Institution
Theater Development Fund
Help us Build our Places and Spaces Directory by submitting your suggestions using the P & S submission form
Did you know there are places and spaces around the country that are working to create safe, accepting, and accommodating experiences for their visitors of all abilities? Museums, amusement parks, and other places families visit are learning the benefits of supporting families that include a family member with unique communication, sensory, or other needs. So check the websites (or call) of places you intend to visit to inquire about accessibility and accommodations before leaving home.
The listings below are intended to help you plan for your next family vacation by exploring supports and resources designed to help all members of your family feel prepared and welcome. MAIER does not specifically endorse these listings, but we hope that sharing this information will help your family consider destinations around the country that are making the commitment to serving families of all abilities at their venues.
If you know or learn of additional places we can consider adding to our listings, let us know by filling out this online form
Autism Travel
Autism Travel is a resource provided by The International Board of Credentialing and Continuing Education Standards (IBCCES), in partnership with the Autism Society of America, to help parents explore their options for travel and to identify destinations, travel services, and resources that carry the "Certified Autism Center" designation. Autism Travel also provides parents with a community to share ideas, plan trips with other families, and explore travel options. From their website: "Taking a vacation together as a family can be challenging. We created Autism Travel to provide families and individuals with easy access to destinations and attractions that are trained and certified in autism and special needs care."
Champion Autism Network (CAN)
Surfside Beach, SC.
Champion Autism Network, Inc. (CAN) is a nonprofit autism awareness organization based in Surfside Beach, South Carolina. CAN was founded in 2012 by Becky Large, a business professional and mother of a child on the spectrum. CAN's goal is to raise autism awareness, reduce criticism and judgment and help families with children on the autism spectrum develop a network of like-minded people and supports, locally and beyond. Family Fun Weekend planned for November 15-17! Check out the CAN website for more information.
Special autism-friendly events planned year round in Surfside Beach. Check out the CAN website to learn about hotels, restaurants, attractions in the area that have received autism training and instituted policies to support individuals on the spectrum and their families to enjoy their visits to Surfside Beach! Participating businesses have received on-site visits, management and staff training, and ongoing support to develop and sustain autism-friendly support and accommodations at their place of business.
Children's Museum of New Hampshire "Exploring Our Way" Autism Program
6 Washington Street, Dover, NH 03820 (603) 742-2002
Exploring Our Waysessions are held on the first Sunday of each month during the school year from 10 am – noon and the Children's Museum of New Hampshire offers free admission to families raising children diagnosed with Autism Spectrum Disorders. Program provides opportunities to enjoy family time at the museum in a safe, understanding environment, allows parents to network with one another, and helps families discover new resources available to them. Special materials will be available for participants, including MAPPS™ (Museum Advance Planning Picture Stories), visual supports using PECS (Picture Exchange Communication System), a Children's Museum of New Hampshire map and more. 
Children's Museums around the country are working to create safe spaces and enjoyable visits for all community members, including those on the autism spectrum. The following children's Museums have dedicated staff training and amenities to support sensory-friendly visits. Check out these websites to learn more about how each museum is providing supports and services:
Boston Children's Museum (Boston, MA)
DuPage Children's Museum (Naperville, IL)
Pittsburgh Children's Museum (Pittsburg, PA)
The Chicago Children's Museum (Chicago, IL
The Children's Discovery Museum of San Jose (San Jose, CA)
Metropolitan Museum of Art
New York City, NY
Welcomes families with children and adults on the autism spectrum and offers resources to help families plan for an enjoyable visit. Online resources include tips sheets to plan your visits, social narratives for children, teens, and adults, sensory tour guides and an interactive map for visitors on the autism spectrum.
SeaWorld Aquatic Park
Orlando FL
As the country's first autism-friendly water park Aquatica Orlando has partnered with The International Board of Credentialing and Continuing Education Standards (IBCCES) to become designated as a Certified Autism Center (CAC). It is their goal to provide every family with an enjoyable and memorable visit to Aquatica Orlando, and offer specialized services to guests with autism and other special needs. This includes: Specialized staff training, downloadable sensory guide and ride accessibility information available from their website, a quiet room and low sensory area.
Sesame Place
Langhorne, PA 19047
Theme Park designated as a "Certified Autism Center" with special services for the autism community. Sesame Place Team Members receive specialized training to ensure they have the requisite knowledge, skills, temperament, and expertise to cater to all children, including those with special needs. From their website: "Sesame Place® has partnered with The International Board of Credentialing and Continuing Education Standards (IBCCES) to become the first theme park in the world to be designated as a Certified Autism Center (CAC). It is our goal to provide every family with an enjoyable and memorable visit to Sesame Place, and we are proud to offer specialized services to guests with autism and other special needs." 
Amenities include: Quite rooms, noise-cancelling headphones, ride accessibility guide you can download prior to visiting, sensory guide listing all rides and attractions with their level of sensory input for each sense (touch, taste, sound, smell and sight), food policies for those with special dietary needs, and suggestions for quieter dining and parade viewing.  Opportunities to meet, Julia, Sesame Street's "sweet and curious four-year-old with autism."
The Smithsonian Institution
Washington, D.C.    
Resources for visitors with cognitive or sensory processing disabilities includes both general and museum-specific social stories to view prior to visiting (younger children and older visitors), tips for pre-planning before and activities during your visit. Pre-visit videos are available on their website to help you prepare for your visit.
Special Programming includes Morning at the Museum,  a free sensory-friendly program for families of children with disabilities. Programs are scheduled on specific Saturday or Sunday mornings throughout the year at various Smithsonian museums. Each program consists of providing pre-registered families early entrance, facilitated activities, pre-visit materials, and a take a break space. REGISTRATION REQUIRED. For more information about the program or how to register, contact special programming here: access@si.edu or 202.633.2921.
Theatre Development Fund Autism Friendly Performances
(New York City, NY)
TDF is a Not-For-Profit Organization for the Performing Arts which works to make theatre affordable and accessible to all.  TDF autism Friendly performances present Broadway musicals and plays in a friendly, supportive environment for children and adults with an autism spectrum disorder or other sensitivity issues and their families and friends. Supports include social stories for theater going, character and performance guides, a visual checklist and production video clips to review prior to attending specific shows.