Take Action Against Bullying: G.E.A.R. Webinar
October 13, 2020 @ 5:00 pm

-

7:00 pm

|

FREE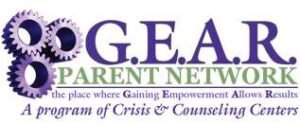 G.E.A.R. Parent Network Webinar: Bullying has become such a widespread problem. It is now recognized as a significant mental health concern for children and youth, leaving long-term emotional scars and psychological effects similar to anxiety disorders and post-traumatic stress. This workshop will help you identify the warning signs of both the victim and the bully. This webinar will explore prevention and effective coping skills.
Presented by Diane Bouffard, C.F.P.S., Regional Parent Support Coordinator.
Register or call 1 (800) 264-9224
Changes such as location, date, or time can change without being updated here. Check with the source of the event for any updated information.