Free "Our Day to Play" at York's Wild Kingdom
September 17, 2016
|
Free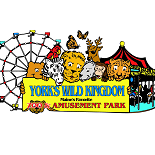 July 18 Update; Please note: Registration for the September "Our Day to Play" at York's Wild Kingdom has far exceeded our expectations and we have quickly reached our maximum number of attendees provided by Yorks Wild Kingdom.
If you would like to place your family on our waiting list, please contact us and we will notify you if openings become available.
MAIER's Maine Family Partnership (MFP) is excited to announce we are hosting "Our Day to Play" at the York's Wild Animal Kingdom, in York Beach Maine, on Saturday September 17th, 2016.  Due to the generosity of YWK and other sponsors, this fun, day-long event includes FREE ADMISSION to the Zoo, Amusement Park, and the Butterfly House for the entire family (parents/caregivers, your child with ASD, and their siblings), along with other surprises the day of the event.
Families can learn more about MAIER, meet our staff, and pick up your free copy of our Maine Parent Guide to Autism Spectrum Disorders, throughout the day.
For more information, and to register, contact Donna Doherty, MFP Director at MAIER, by email (donna.doherty@maine.edu) or by calling 207-581-2468
Registration is required, so be sure to contact us as soon as possible if you are interested in attending.
To learn more about York's Wild Kingdom, visit their website.