Co-Teaching Planning and Assessing 101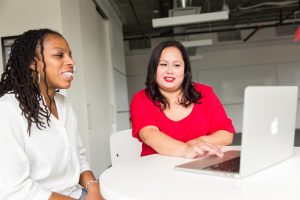 2 TEACH's CEO, Dr. Wendy Murawski has put together a 7.5-hour learning module on co-teaching, co-planning, and co-assessing (i.e., two or more professional educators co-planning, co-instructing, and co-assessing"). To access these learning modules, registration is free but required.
These practical, innovative, and research-based strategies improve instruction in today's inclusive classrooms and organizations. One of the ways that schools are increasingly using to address the needs of students with and without special needs in the general education classroom is through co-teaching. Co-teaching involves having a general education teacher and special service provider (e.g., special education teacher, Title I teacher, ELL specialist, speech/language pathologist) sharing in the planning, instruction, and assessment to ensure student success. This co-teaching and co-planning can be accomplished with the same staffing availability and within the current planning time with planning and support.
An overview of the learning modules you will have access to are Co-teaching relationships, 1.5 hours; Co-teaching 101, 2 hours; Co-planning, 2.5 hours; Co-assessing, 1.5 hours.
One of the videos that is part of the learning series is watching Wendy guide you through a mock co-planning session so you can see what it looks like in practice. You and your colleagues can accomplish these strategies, and this learning module and MAIER are here to help get you started. Dr. Wendy Murawski, is one of the nation's foremost experts and authors on co-teaching. A completion certificate through the University of Maine for 7.5 hours will be available once you complete the training and an evaluation of the training.
REGISTER HERE for this free and exciting learning opportunity.