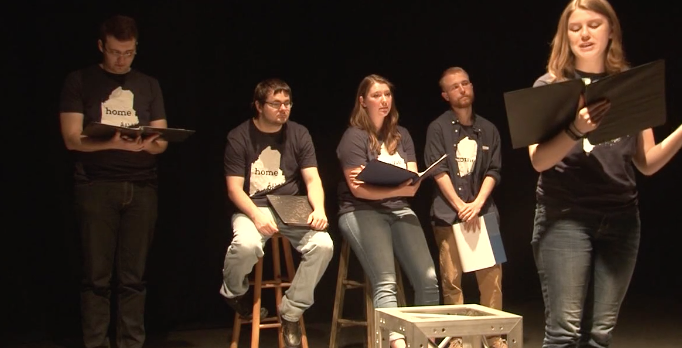 CMJ students, "Performing ME, Performing Us" starts a conversation
Communication and Journalism students put on a show this past week entitled "Performing ME, Performing us" as a part of their Narrative, Performance, and Social Change course. Students spoke with immigrants and collected stories, many of them who were in attendance on the night of the performance.
Telling and re-telling these immigrant stories, they felt, was important because it showcased the struggles that people faced when immigrating to Maine. Their one hour long show was put together after collecting over 35 hours worth of interviews. This show was put on in collaboration with the UMaine Multicultural Center and was featured on News Center Maine as well as WABI News Channel 5.