Johnson Lab: Applied Marine Social Science Research
Welcome!
Trained in human ecology, Dr. Teresa Johnson's interdisciplinary social science research is focused on understanding the implications of social, ecological, and institutional change facing individuals and communities and how they respond to them. 
Her applied research examines the role of institutions in the management of common-pool resources and enhancing resilience in the face of social-ecological change. She is especially concerned with understanding and improving participatory approaches to science and management, such as co-management, collaborative research, and sustainability science.  
She has published in the areas of marine fisheries, aquaculture, renewable energy, cooperative research, and marine resource dependent communities.
Dr. Johnson advises graduate students in the School of Marine Sciences' Marine Policy and Dual Marine Policy-Marine Science degree programs and in the Ecology and Environmental Sciences (EES) graduate program.  She also mentors undergraduate research assistants in marine social science, including Honors and capstone projects in SMS and other units.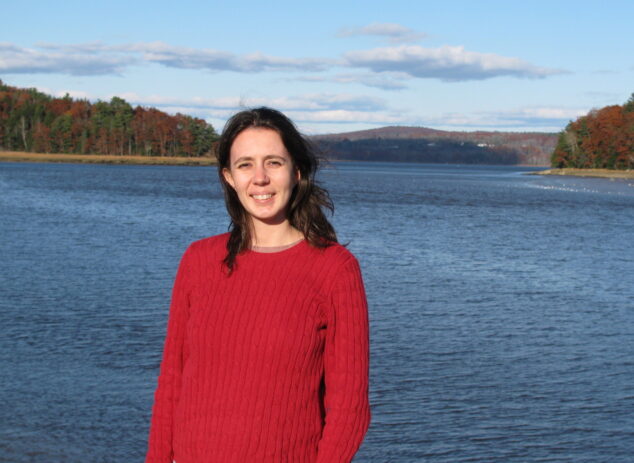 Dr. Teresa Johnson, Associate Professor
Recent Publications
Mazur, M. D., & Johnson, T. R. (2020). Effects of increases in fishery resource abundance on conservation compliance. Marine policy. 
Johnson, T.R., Beard, K., Brady, D.C., Byron, C.J., Cleaver, C., Duffy, K., Keeney, N., Kimble, M., Miller, M., Moeykens, S., Teisl, M., van Walsum, G.P., & Yuan, J. (2019). A social-ecological system framework for marine aquaculture research. Sustainability, 11, 2522; doi:10.3390/su11092522 
Ovitz, K.L. and Johnson, T.R. (2019). Seeking sustainability: Employing Ostrom's SESF to explore spatial fit in Maine's sea urchin fishery. International Journal of the Commons, 13(1), pp.276–302. DOI: http://doi.org/10.18352/ijc.866
Johnson, T.R. & Hanes, S.P. (2018). Considering social carrying capacity in the context of sustainable ecological aquaculture. In Morrissey. J.E. and C.P. Heidkamp (eds.), Towards Coastal Resilience and Sustainability, Routledge.
Johnson, T.R. & Mazur, M.D. (2018). A mixed method approach to understanding the graying of Maine's lobster fleet. Bulletin of Marine Science, 94(3):1185-1199.