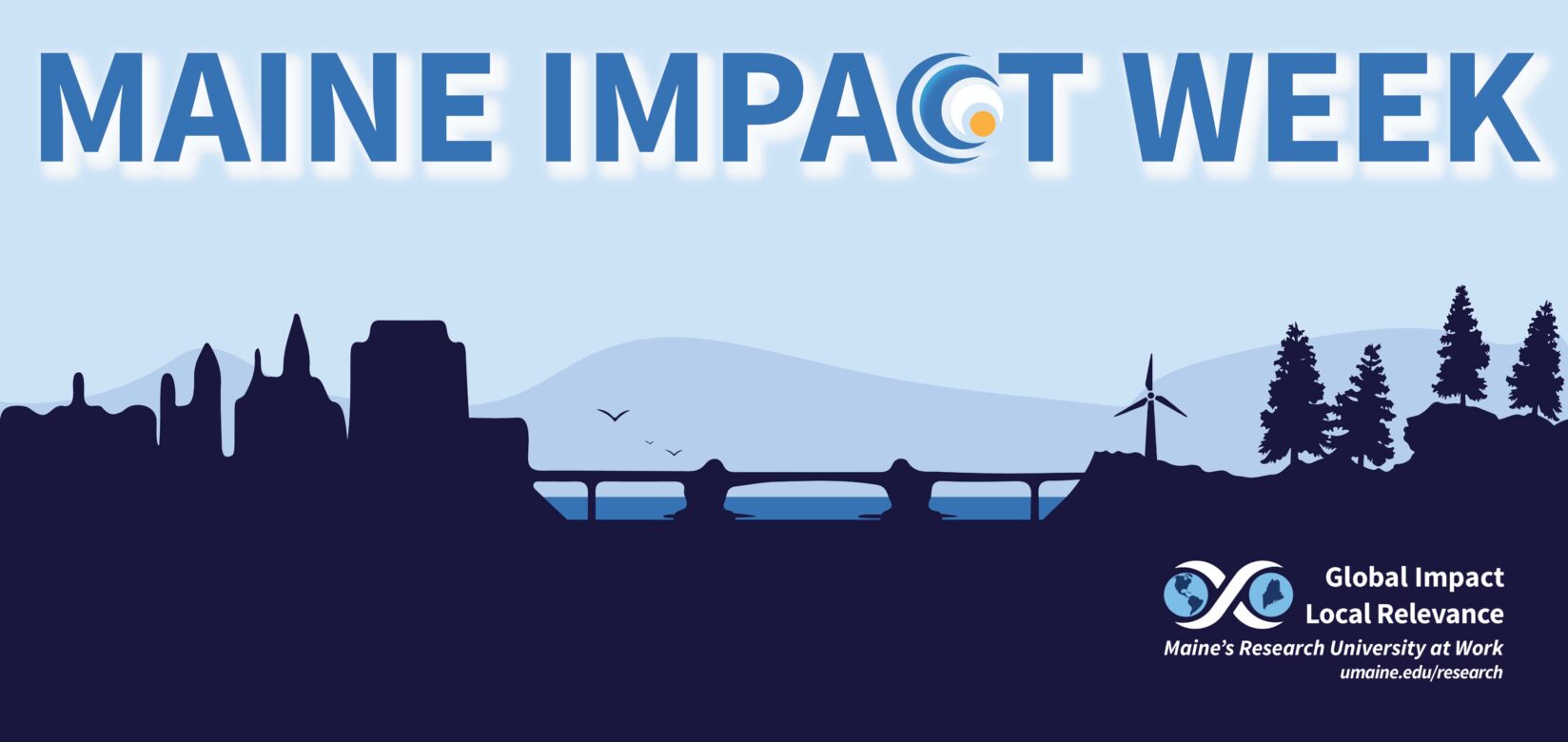 Submit events for 2020 Maine Impact Week
Events occurring during April 13 – 18, 2020 at the University of Maine in Orono can be submitted for consideration to become a Maine Impact Week sponsored event. The deadline to submit is January 15, 2020.
Maine Impact Week provides an opportunity for the public to gain awareness about the latest efforts by Maine's research university in contributing to the social and economic advancement of Maine and beyond.
All selected sponsored events will be offered assistance with promotion and marketing – including print and electronic material templates, advertising, announcements, press releases and more.
If you have planned or are planning an event during the 2020 Maine Impact Week celebration, please submit details by January 15, 2020 via this online form.
Email queries can be addresses to tammy.crosby@maine.edu