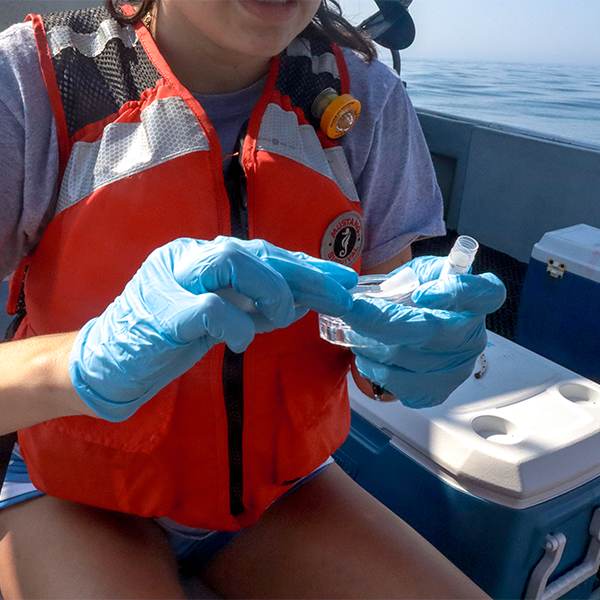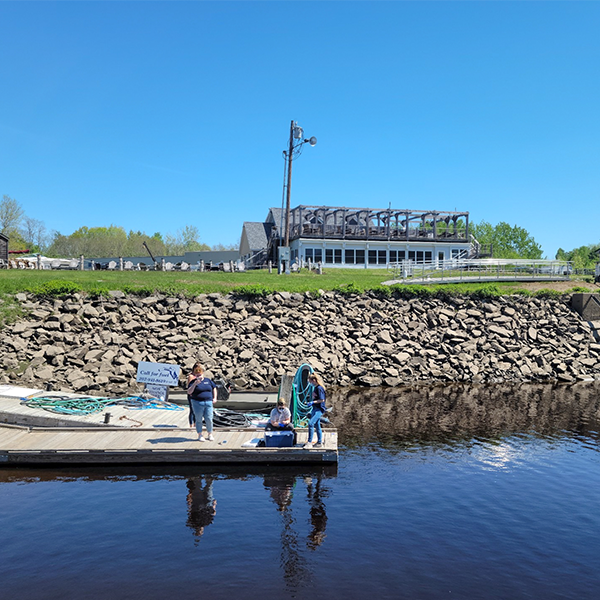 K-12 eDNA Water Sampling Program
Maine-eDNA and Maine EPSCoR have partnered with schools across Maine as part of a community science program that introduces K-12 students to environmental DNA (eDNA) technology. Through this program, teachers and students engage with researchers, participate in the research process, learn about genetics and local biodiversity, and interact with scientists to gain exposure to STEM career pathways.
This program connects participating teachers and students with eDNA researchers and graduate students to introduce this area of research with an initial Zoom session. Students collect eDNA water samples in their local communities with their classes with assistance from their teachers and the Maine EPSCoR Education, Outreach, and Diversity Program Manager, Beth Campbell. Teachers and students have the opportunity to find out what happens behind the scenes when their collected samples are processed in two videos featuring University of Maine graduate students and staff. Teachers then receive back the results (targeting fish biodiversity) of their sample and other schools' samples involved in the program. With each successive year of the program, new eDNA data will be collected and added to the available data set. The study of eDNA can be incorporated into a variety of science classes including environmental studies, chemistry, or genetics/ life science and can be adapted for multiple grade levels.