Study Abroad
Unique interdisciplinary programs will inspire you with a new vision of what is p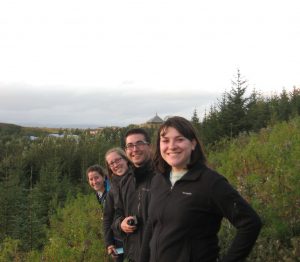 ossible and will transform how you look at yourself, your community, and your world. Be sure to visit the Office of International Programs for help selecting, applying, and preparing for your study abroad experience.
Here is a list of programs that align well with the EES curriculum. Check back frequently for updates to this list.

EES 475: Field Studies in Ecology.

An intensive ecology travel study course of one to several weeks to an area of ecological interest (e.g., the Amazon basin or Serengeti plains) scheduled during winter or spring break, May term, or summer. 

Go Beyond Abroad with Center for Ecological Living and Learning (CELL). CELL is based in Maine and offers unique study abroad programs focusing on a theme of "sustainability through community."
The School for Field Studies creates transformative study abroad experiences through field-based learning and research.
Sunderland University The University of Sunderland is a university located in Sunderland in the North East of England.
Lancaster University  is located in North West England and is consistently rated one of the top 10 universities in the UK.
East Anglia University is located in Norwich, England.
National Outdoor Leadership School  NOLS offers numerous domestic and international programs that emphasize technical outdoor skills, leadership, and environmental ethics. 
Student Conservation Association SCA provides semester and year-round hands-on conservation and service opportunities across the United States.