Chloe Downs – Student on the Job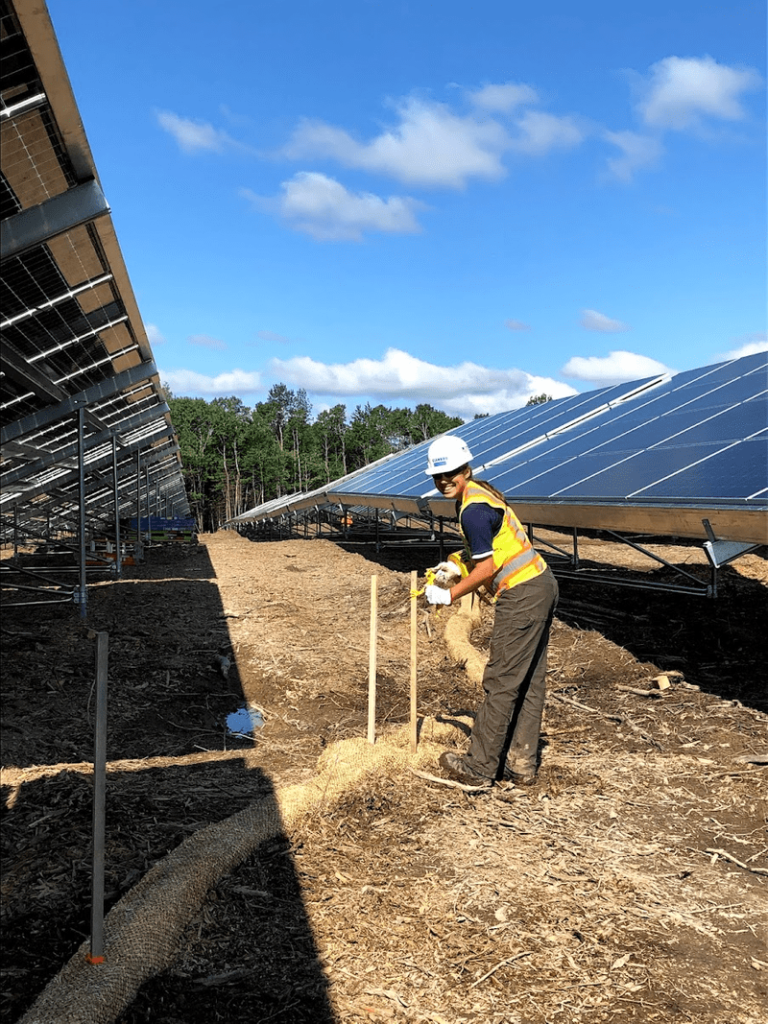 Chloe Downs is a fourth year EES student with a concentration in Marine Ecosystems. This summer, she interned at Cianbro, a contracting company based out of Maine. There, she worked as an environmental inspector, traveling between a few different construction sites and completing environmental inspections. She also advised the crews on these sites on environmental permits and policies. At the end of her internship, she even presented her work to the Board of Directors.
Then in the fall, Chloe worked part-time at the Portsmouth Naval Shipyard helping with site inspections and protected species monitoring (PSO). She remarks that this was not an expected career path for her, but she learned a lot through her experiences with Cianbro and is now exploring her options in environmental consulting as a future career.