Welcome to the Department of Chemistry
Chemistry, the central science, is an integral part of modern life and forms the basis for advances in nearly all areas of science and technology.  Students and faculty in Chemistry at the University of Maine work together to answer questions related to major societal issues:  energy, the environment, modern materials, and health and medicine.  We invite you to explore our undergraduate and graduate programs and to learn more about our research.  If you have questions or would like to make arrangements for a tour of our department, please contact Dr. Alice Bruce, Chair, 152/271 Aubert Hall, 581-1168/ 581-1182, abruce@maine.edu
Tell me more.
Department News
Outstanding Lecturer Award 2022
Congratulations to Dr. Sarah Lindahl who is this year's recipient for the CLAS Outstanding Lecturer Award for 2022.  Sarah  received the award at this year's CLAS Awards Ceremony on April 26, 2022.  
---
Promotion & Tenure
Congratulations to Dr. Matthew Brichacek for receiving promotion and tenure to Associate Professor with tenure at the March Board of Trustees Meeting.  The full news article is published here.  The Department of Chemistry is very proud of its faculty and their accomplishments.
Research and Publication Highlights
Graduate student Duwage Charitha Perera and Emeritus Professor Jay Rasaiah have published a paper entitled 'Exchange Functional and Basis Sets for Density Functional Theory Studies of Water Splittings on Selected ZnO Nanoclusters" in the journal ACSOmega (https://doi.org/10.1021/acsomega.1c05666). The image is from the Table of Contents (TOC) of the journal issue in which the paper appeared
.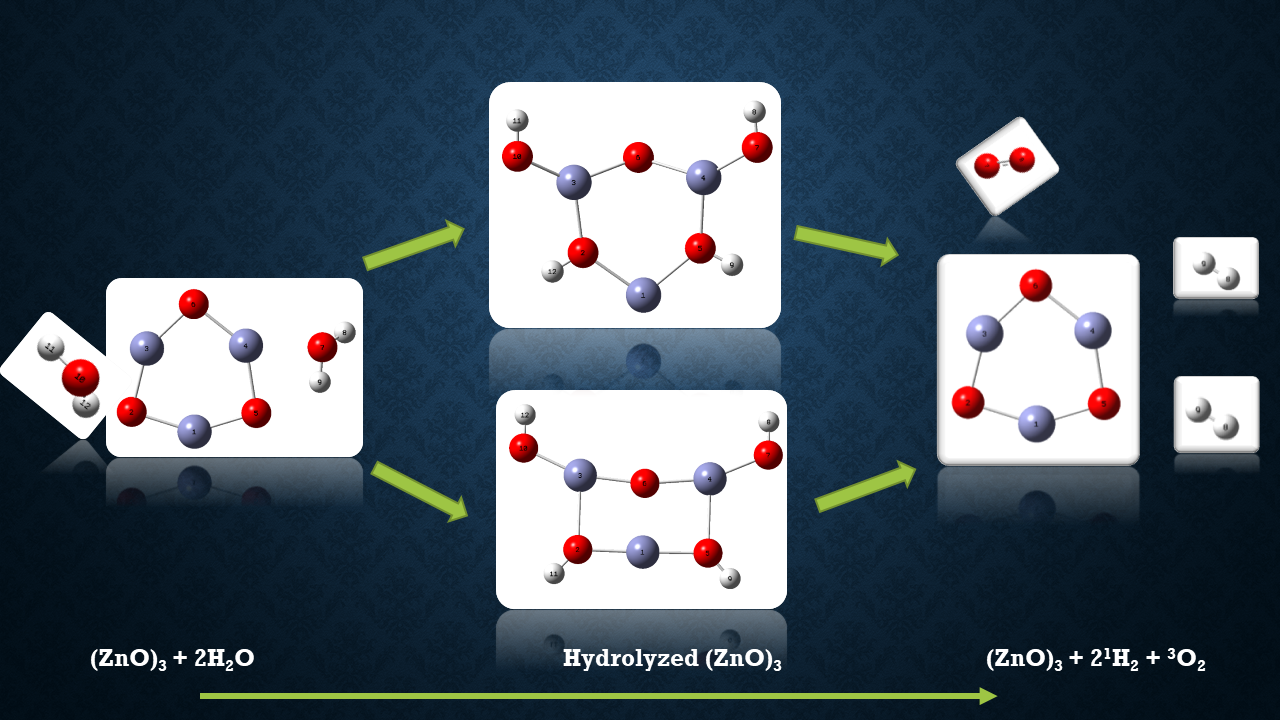 ---
Atik Faysal, PhD student, and others from the Gramlich research group, recently published a paper in the Journal of Polymer Chemistry, "Pathway to fully-renewable biobased Polyesters derived from HMF and phenols."  The image below is from his abstract.
---
Seminar Series
Chemistry Department
Graduate Research Seminar Series
~See you next fall~