Alice R. Stewart Canadian Studies Lecture Series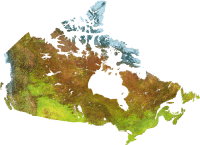 Introduction
In 1999, a group of graduate students from a number of disciplines at the University of Maine came together to form a lecture series that emphasized the study of Canadian topics. Each semester the organizers put together a panel of three participants to discuss a common theme relating to Canada's history, environment, politics, or society. Normally this panel is made up of both graduate students and professors from a variety of academic fields. The committee encourages students and professors to introduce new topics or themes that may be formed into a series of lectures.
---
After the first successful year of the lecture series, we decided to dedicate the event to the late Professor Alice R. Stewart. Born in Jonesport and raised in Brunswick, Maine, Alice Stewart received her Ph. D. at Radcliffe College in 1946 where she completed her dissertation on Prime Minister Sir John McDonald. As a co-founder of the Canadian-American Center in 1967, Professor Stewart was a vital force in the development of Canadian studies at the University of Maine. She founded the Canadian history graduate program, and spent her later years overseeing the development of the Canadian collection in the library. She has too many publications to mention, many of which are articles in distinguished history journals including Canadian Historical Review, Acadiensis, and Maine Historical Society Quarterly. She had a wide range of research interests, including French-Canadian in Maine, the state of Maine and Canadian Confederation, the Canadian-West Indian Union, and even an article of Russians in Maine. Her works presence in history syllabi is evidence that her research continues to inspire professional historians and graduate students alike. For her outstanding scholarship, impressive academic achievements, and prominent leadership, we dedicate the Canadian Lecture Series to Professor Alice R. Stewart.
---
2015- Coordinator: Rebecca White
Spring 2015
Rachel Snell: "Canadian Crusoes: Cultural Food Landscapes in English Canadian Recipe Collections, 1830-1867"
Greg Rogers: "Making Empire on Lake Ontario:  Francois Picquet and John Lindesay, 1748-1754"
Jesica Waller: "Understanding the Future of the American Lobster Fishery through International Collaboration"
2014- Coordinator: Michael Perry
Spring 2014
Christina Adcock:  "Drawing battle lines: fur trappers versus the state in northern Canada
George Criner: "Quebec Agriculture Within a Philosophical Economic Context"
Frederic Rondeau: "Is there an ideological crisis in Quebec?: From the 2012 Student Strike to the April 7 Election"
2013- Coordinator: Rebecca White
Fall 2013
Rob Gee: "Politics of the North Atlantic Fisheries"
Annie Tock Morrisette: "July 12, 1849: Riots in York Point and Dolly's Brae"
Michael Perry: "Rhetoric and the Aroostook War"
2012 – Coordinator: Craig Harris
Fall 2012
Charles Deshaies (Department of History): " A Very Bad Week: The Devastating Losses for the Cooperative Commonwealth Federation in Central Canada, June 4-11, 1945″
Stefano Tijerina (Department of History): "The Conflictive Agenda of Canadian Development Aid to Latin America: Policy Response to the Pressures of the International System, 1963-1974"
Rebecca White: "Mother's Pensions in Maine and New Brunswick"
2011- Coordinator: Craig Harris
Spring 2011
Janice Duy (School of Biomedical Studies): "Colorimetric detection of environmental pathogenic organisms using a nucleic acid minor groove-binding dye"
Katherine Farrow (School of Economics): "Social Costs of Hydroelectric Generation in Canada"
Benjamin Hewes (Department of Modern Languages & Classics): "The Dismantling of the 'Great Darkness' by Quebec Historians and Sociologists, 1956-2010"
2009 – Coordinator: Canadian-American Center
Fall 2009
Stefano Tijerina: "Canadian-Colombian Relations: The Impact of External Aid Policy in the Buliding of Bilateral Relations, 1968-1974"
Robert Hodges: "Merchants & Consumers: Consumerism, Material Goods, and Identity in Early Loyalist Saint John, 1784-1799"
Eric DesRoberts: "The Economic Impacts of Bioplastic Production and Intergration into Packaging: Discussion of Maine, Quebec, and Ontario waste management strategies"
2008 – Coordinator: Ned Martin
Fall 2008
Robert Gee: "A North Atlantic Dragnet: Failed Treaties, Fishery Protection and Vessel Seizures in Atlantic Canada, 1870-1890"
Edward Martin: "Thus Our Coast is Defended: Simeon Perkins and Liverpool, Nova Scotia's Response to the Depredations of American Privateers, 1775-1780"
Stefano Tijerina: "Canadian-Colombian Relations: Building Bridges Under U.S. Hemispheric Hegemoney, 1968-1984"
2007 – Coordinator: Gary Kring
Fall 2007
Stephen Hornsby: "Imperial Power, Enlightenment Science, and the Making of the Atlantic Neptune nautical atlas"
Mary Okin: "'Madness' in Quebec Women, 1890-1940: An Analysis of Women's Ambivalence Toward culturally Prescribed Sexual Roles"
Adrienne Pelletier Pidacks: "Performing Evangeline in Grand Pre"
2006-2007 – Coordinator: Sarah Barnard
Spring 2007
Shannon Risk: "Themes form the Early Woman Suffrage Movements in Maine, New Brunswick, and Nova Scotia, 1870-1900"
Fall 2006 
Stephen Hornsby: "Canada in the Historical Atlas of Maine"
Micah Pawling: "The 1820 Joseph Treat Survey on the Saint John River: Maps, Maliseet Homeland, and Petitions in the Disputed Territory"
Lise Pelletier: "Acadian novels' many languages"
2004-2005 – Coordinator: Mary Domareki
Spring 2005
Kristin M. Langellier: "I should have been a Canadian girl": Borderland Identity in Franco American Family Storytelling.
Sami Jeskanen: "Trudeau and the American Presidents"
Viktoriya Sadlovska: "Economic implications of tightening security at the Canadian-American border"
Fall 2004
Hans Carlson: "St. Croix to Stats-Can: Politics and Mapping French History in the Maritimes."
Sara Domareki Kazmierczak: "'To stay or to go?' A Literary and Historical Study of Québec Emigration to New England, 1820-1930."
Lise Pelletier: "Acadian Renaissance: The Struggle Continues."
2003-2004 – Coordinator: Dale Potts
Spring 2004
Tony Penders: "Strategies of Power: Economics and Politics in a Stranglehold for Potential in Nunavut"
Peter Houle: "La Toile Blanche: A Look at Press Criticism of Acadian Author and Artist Herménégilde Chiasson's Nomination as Lieutenant-Governor of New Brunswick"
Brian Payne: "Fishing the North Atlantic Border Seas: Capitalism and National Identity, 1818-1854."
Fall 2003
Jacques Ferland: "Penobscot Depopulation and Tribal Affiliation at the Turn of the Twentieth Century."
Susan Pinette: "When Francos Became White: Teaching Franco American Ethnicity"
George Tanguay: "Protecting Canada and the U. S. Against Terrorism: Do We Need a Common Security Perimeter?"
2002-2003 – Coordinator: Paul Buck
Spring 2003
Tony Penders: "'When You're In That Close, You Gotta Go High': Sports Heroes and Canadian Nationalisms"
Mary Domareki: "The Baron de Saint-Castin: A Study of the Historiography of the Legendary and Historical Figure"
Marie-Christine Therrien: "The 1998 Ice Storm in Québec"
Fall 2002
Elizabeth Hedler: "'That Conglomeration of Nationalities:' Race, Ethnicity, and Canadian Identity in the Late 19th Century"
Paul Buck: "La langue et la creation de l'histoire a l'epoque de la Revolution tranquille au Quebec: quelques oeuvres exemplaires de Jean-Paul Desbiens, de Michel Tremblay et de Leandre Bergeron"
Paul Deagle: "Hearing Her Song: Postcolonial Notes on the Writings of Rita Joe, Mi'kmaq Poet"
2001-2002 – Coordinator: Brian Payne
Spring 2002
Ralph Townsend: "Institutional Experimentation in Fisheries Management in Atlantic Canada"
Brian Payne: "George Brown Goode and the Science of Fishing, 1879-1885"
Adrian Jordaan: "Making an Example of George's Bank: Can Science Contribute to Improved Fisheries Management?"
Fall 2001
George Visscher: "Eocene Swamp Forests of Axel Heiberg Island, Canadian High Arctic"
Julia Daly: " Variable recent sea-level change around Newfoundland."
Chris Hoving: 'Canada Lynx Habitat Relationships in the Northeast."
2000-2001 – Coordinator: Micah Pawling
Spring 2001
Susan Pinette: "'Des dialogues curieux': Literary Device and Ethnographic Discourse in the Works of Lahotan."
Lisa Pelletier: "Acadian Poetry through Political and Social Evolution."
Hans Carlson: "A Watershed of Words: Litigating and Negotiating Nature in the Eastern James Bay Region, 1971-1975."
Fall 2000
Pam Dickinson: "Living with the Ice Boundaries Before 10,000 Years Ago."
Brian Robinson: "Ritual Continuity, River Highways, and Boundaries in Northeastern North America, 8,500-3,500 B.P."
Michael Sockalexis: "Compositional Comparisons of Canadian Shield Petroglyphs at Peterborough Site with those at the Embden Site in Maine Within the Boundaries of the Algonkian Cultural Context."
1999-2000 – Coordinator: Robert McLaughlin
Spring 2000
Ray Pelletier: "Franco-American Novels and the Myths of French-Canada."
Elizabeth Hedler: "'Never Give Up;" Canadian Masculinity in Nineteenth-Century Fiction."
James Moreira: "Mr. Redden, I Presume: Further Adventures from the Quest of the Ballad."
Fall 1999
Micah Pawling: "Natives and the Border."
Robert McLaughlin: "Irish-Americans and Irish-Canadians in the Struggle for Irish Independence, 1912-1925."
David Sanger: "The Lobster Wars in the Maritimes."
---
The committee for the Alice R. Stewart Canadian Studies Lecture Series would like to offer special thanks to the Canadian-American Center at the University of Maine for their continual support and commitment.