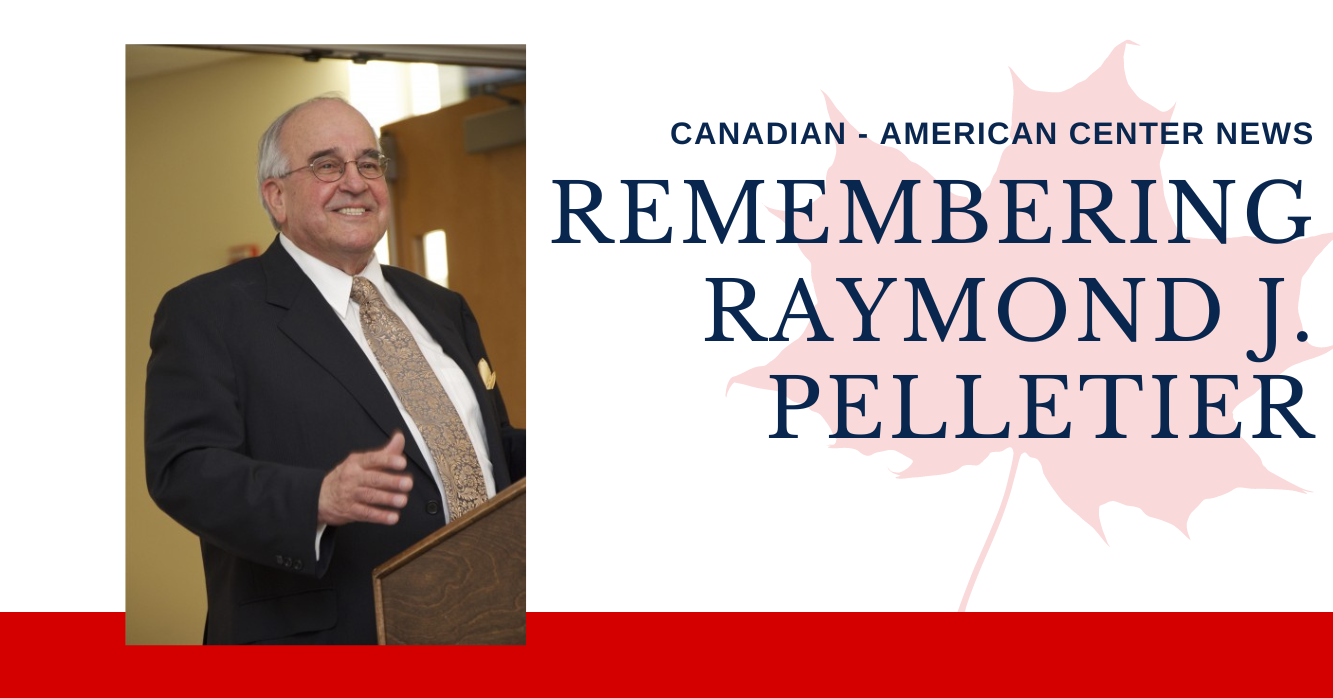 Dr. Raymond Pelletier, CanAm Center Associate Director, Remembered
The Canadian-American Center fondly remembers Raymond Pelletier, Ph.D., who passed away on May 15. During his career, Dr. Pelletier served as Associate Professor of French in the Modern Languages and Classics department, and as Associate Director of the Canadian-American Center, among many other roles and honors. He dedicated much of his time in advancing the awareness of US-Canada relations and knowledge of francophone cultures to the greater academic community.
Center director, Frédéric Rondeau, recalls Dr. Pelletier, "as extremely generous, welcoming, kind, and passionate about Québec and Franco-American cultures. Ray's pedagogical approach was all about immersion, and learning the language by discovering the culture. Numerous students, faculty and K-12 educators have been inspired by the way he communicated his love of French-language novels and culinary arts of France and North America. He will be greatly missed.''
A celebration of Ray's life will be held on Thursday, June 1, 2023, from 4-6 p.m. at the University of Maine Buchanan Alumni House, 160 College Avenue, Orono, Maine. All are invited. For more information and to view the full obituary for Dr. Pelletier, presented by the Bangor Daily News, please click here.