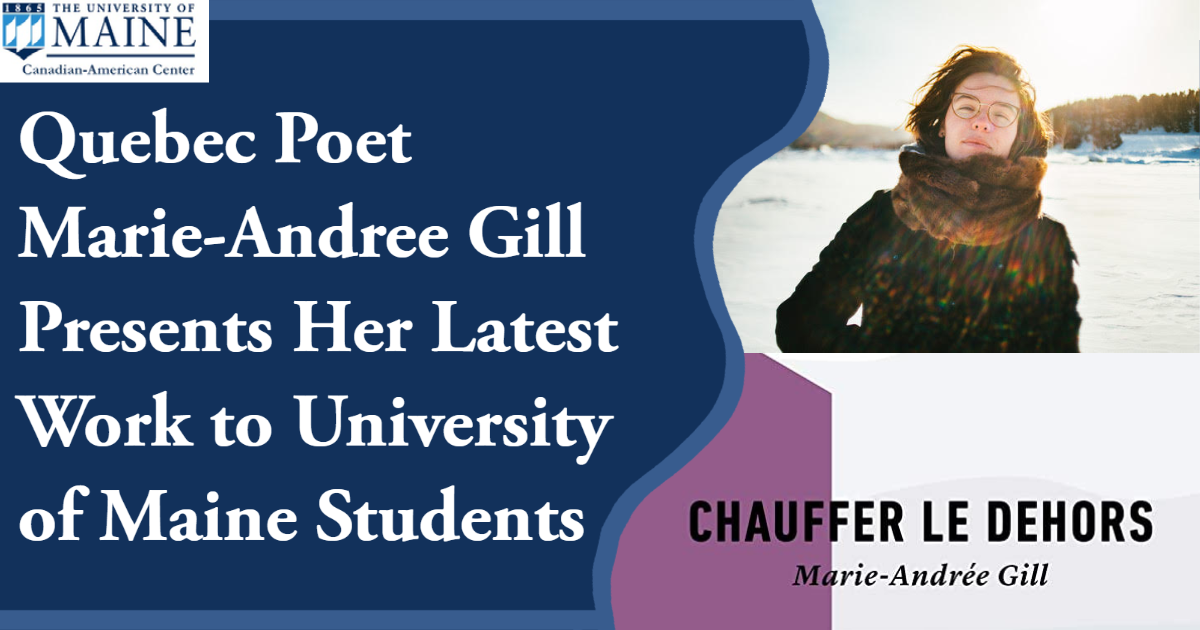 Marie-Andrée Gill Presentation at University of Maine
Today, April 12th Quebec poet Marie-Andrée Gill spoke with University of Maine students about her latest collection of poetry, Chauffer les Dehours. Canadian-American Center Assistant Director and UMaine Associate Professor of French Frederic Rondeau hosted Gill in his Quebec Poetry Course. Students were able to hear about her writing process, how nature inspired her poetry, and writing as a voice for native Canadian peoples. She is from Mashteuiatsh, and is currently a master's student at the University of Quebec in Chicoutimi.
Chauffer les Dehours is available for purchase now, as well as Gills's previous collections of poetry.