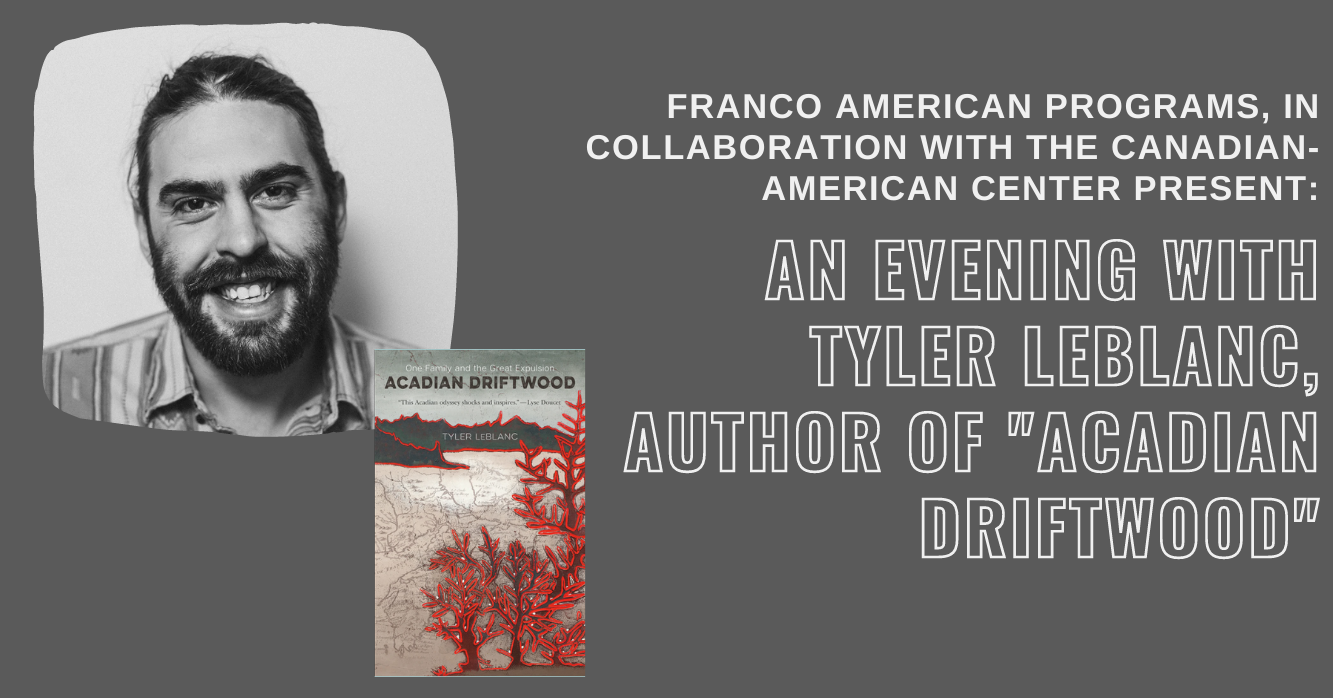 The Franco American Centre and the Canadian -American Center invite you to a special event with Author Tyler LeBlanc.
The Franco American Centre, in collaboration with the Canadian-American Center invite you to a special event during the Rassemblement, a weekend-long event hosted by the Franco American Centre at the University of Maine.
Event Details: 
(Hybrid): Friday, April 22, 7-9pm
Talk, reading and Q&A with Author Tyler Leblanc
Tyler Leblanc will be speaking in-person at the Franco American Centre. The talk and discussion will be simultaneously broadcast over Zoom.
Tyler Leblanc: Acadian Driftwood: One Family and the Great Expulsion
Growing up on the south shore of Nova Scotia, Tyler LeBlanc wasn't fully aware of his family's Acadian roots — until a chance encounter with an Acadian historian prompted him to delve into his family history. LeBlanc's discovery that he could trace his family all the way to the time of the Acadian Expulsion and beyond forms the basis of this compelling account of Le Grand Dérangement.
https://writers.ns.ca/author-spotlight/author-spotlight-tyler-leblanc/
Register to join Tyler's event virtually:
https://maine.zoom.us/meeting/register/tZEuf–hpz8tGtVAUT1s7OIy-BgT-AOy2F2k