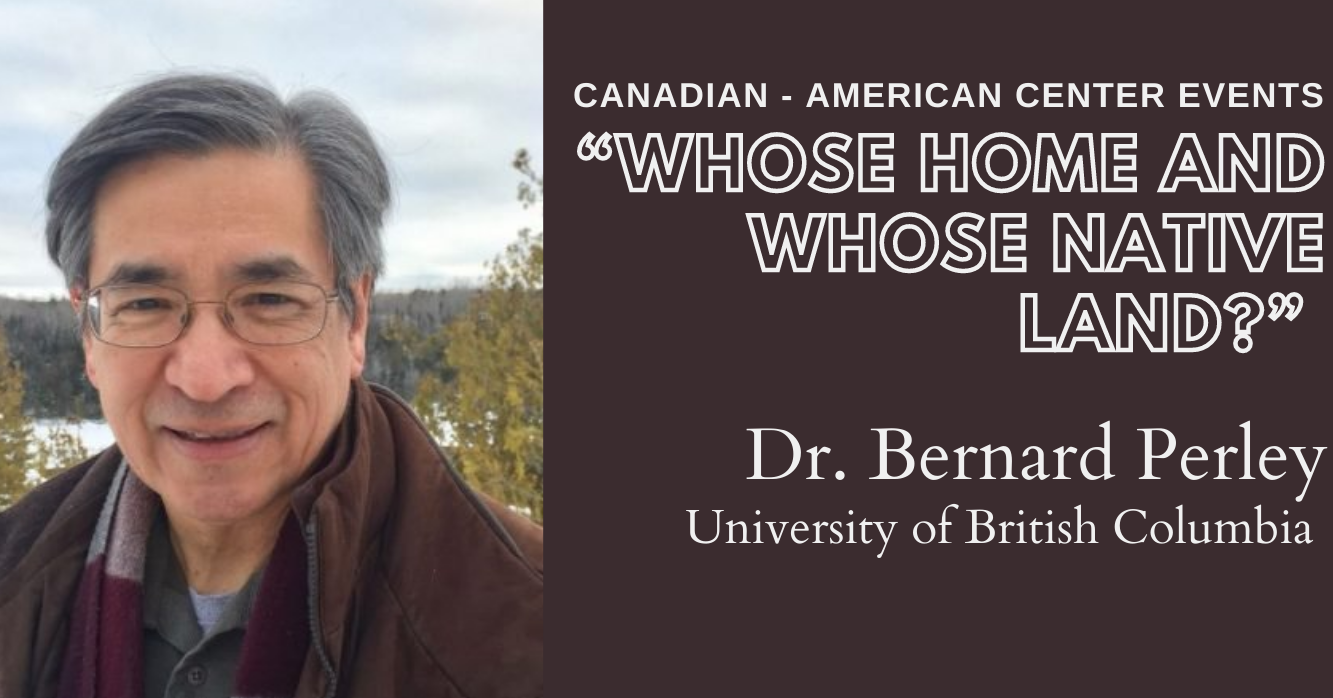 "Whose Home and Whose Native Land?" with Dr. Bernard Perley of the University of British Columbia
Join the Canadian-American Center in welcoming Dr. Bernard Perley from the University of British Columbia as he presents "Whose Home and Whose Native Land?" during Dr. Karl Trautman's POS 243 course, Canadian Government and Politics, to be held Thursday, February 24th, 2022 from 2:00 PM to 3:00 Pm EST.  The presentation will be given virtually via Zoom.
Bernard Perley is an Associate Professor and the Director of the Institute of Critical Indigenous Studies at the University of British Columbia. He is an activist/advocate Indigenous anthropologist and Maliseet from Tobique First Nation, New Brunswick. Dr. Perley critical analysis of discourses on language death and endangerment in his monograph Defying Maliseet Language Death: Emergent Vitalities of Language, Culture, and Identity in Eastern Canada (Nebraska 2011) shifts metaphors of "language death and extinction" toward metaphors of "language life and vitality". He asserts an Indigenous praxis of "emergent vitality" as an empowering stance for communities who are working toward language life. His ongoing writing, research, and teaching integrates language, landscape, and identity to enhance Indigenous language revitalization.
You can learn more about Dr. Perley by following this link.
To register for this free virtual event, please click here.  
Sponsored by the Canadian-American Center.