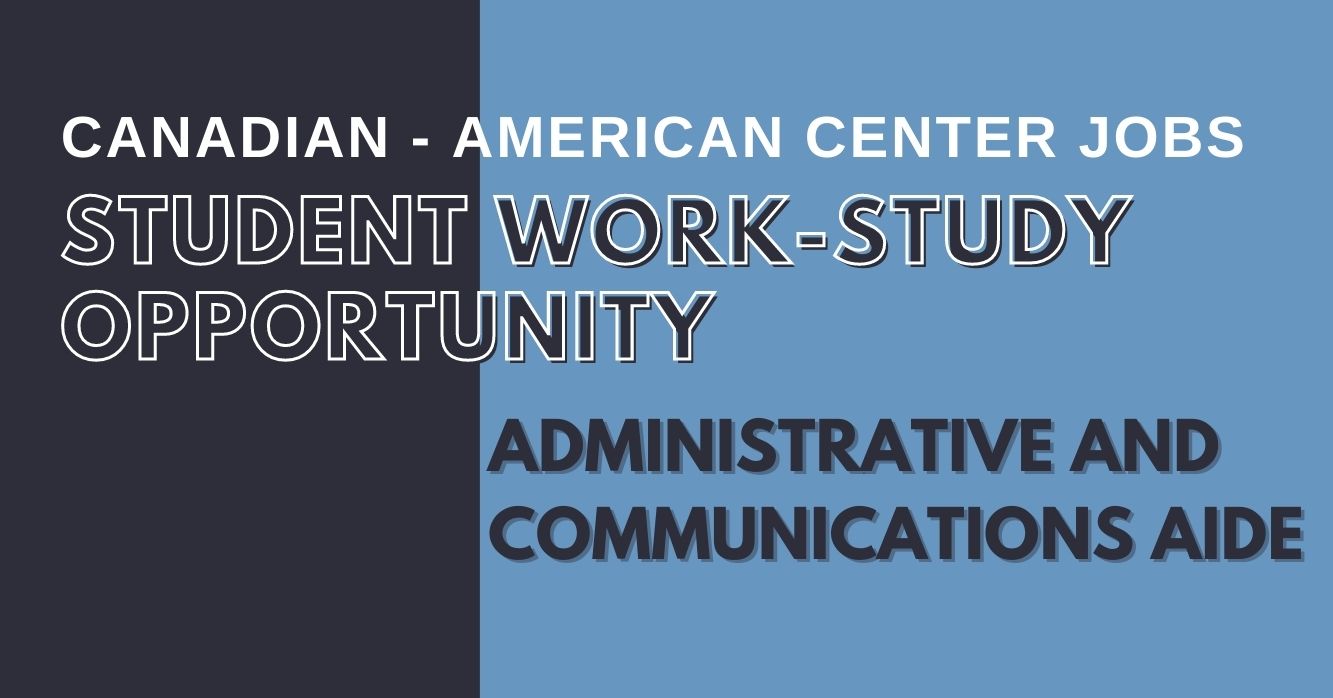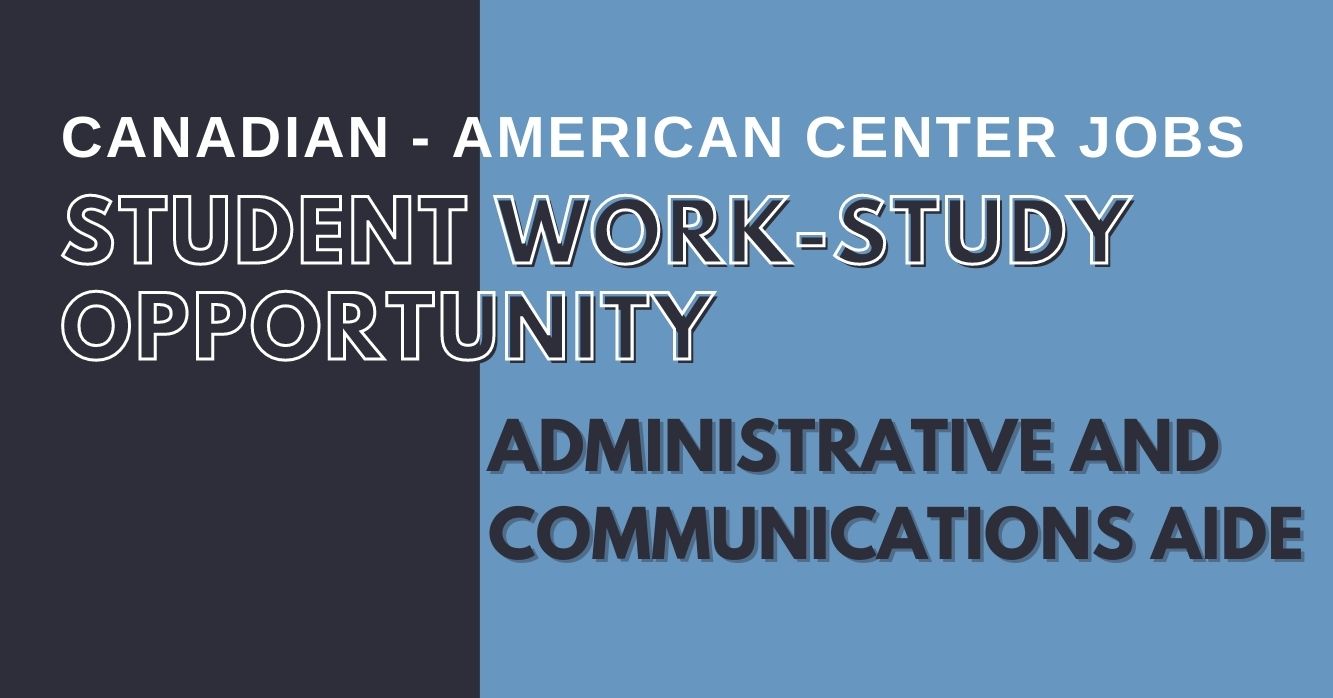 Work-study opportunity at The Canadian-American Center
The Canadian-American Center is hiring for a work-study position. The position will aide the center's staff with administrative and communications tasks. This position would be a great opportunity for any major interested in international affairs, business management, or marketing and communications.
For the complete job description, and to apply, please visit the UMaine CareerLink website and log-in to view the job.  Once logged in, search for "Administrative and Communications Aide."
For any questions related to the position, please contact Aaron Lefebvre at the Canadian-American Center by email (aaron.lefebvre@maine.edu) or by phone at (207) 581-4220.