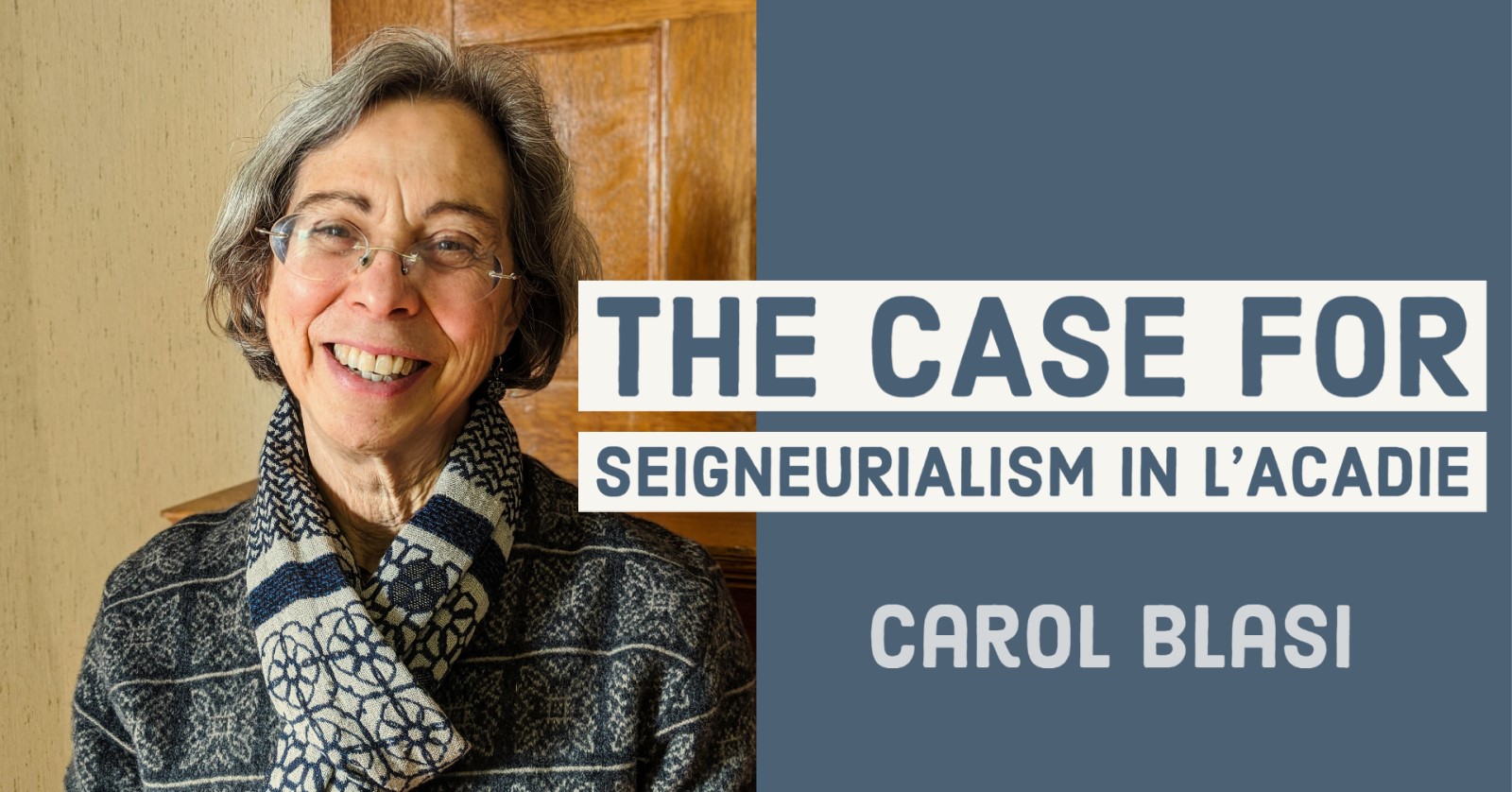 Upcoming graduate research presentation by Carol Blasi
Please join us for a graduate research presentation entitled "The Case for Seigneurialism in l'Acadie: A Legal Historical Approach to Land Tenure in Acadian Agricultural Settlements in the Seventeenth and Early Eighteenth Centuries" by Carol Blasi. Carol received her PhD in History from the University of Maine in August 2019. She currently teaches as an adjunct in the History Department and a preceptor in the Honors College. This free event will be held over zoom on September 23th at 12:00-1:30pm. Please share with colleagues and students and don't forget to join our Facebook event!
To get access to the zoom link please RSVP on Facebook or join our mailing list!