Graduate Programs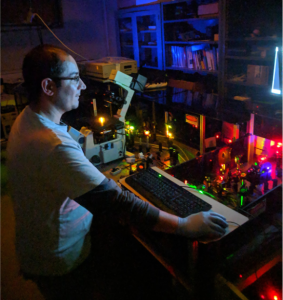 Please see Molecular & Biomedical Sciences Graduate School Learning Goals here:
Graduate School Learning Goals MBS 1-8-21
Applications for Fall start date are due each year on January 15. For January admission, applications are due on September 15. 
Graduate studies in the Department of Molecular and Biomedical Sciences lead to the M.P.S., M.S. or Ph.D. degree.  Students may choose from biomedical research areas such as cell regulatory systems, protein biochemistry, molecular immunology, cellular and molecular toxicology, microbiology, bioinformatics, and genomics.
The Ph.D. degrees in Biochemistry and Molecular Biology or in Microbiology are awarded for significant and original contributions to basic knowledge through research. The Master's programs in Biochemistry or Microbiology are also thesis-based research degrees, and they prepare students for further studies toward the Ph.D., for medical school, or for careers in academic or industrial research or in teaching.
Thesis research is conducted in the laboratory of a member of the Graduate Faculty or that of a cooperating member.  Students ordinarily choose from among a wide number of research projects that are either underway or contemplated by individual faculty members. Faculty members are actively involved in research that is supported at the federal level.
Our thesis-based M.S. and Ph.D. programs are based on performance of research, thesis writing, 15+ credits of formal coursework, teaching (for those supported by the TA), and active participation in laboratory life. 
Ph.D. students are required to complete at least two research rotations before choosing a laboratory home and advisor for the thesis research; M.S. students may perform rotations but are not required to do so.
Our graduate faculty are committed to considerable direct interaction with our graduate students. Individual research laboratories typically have regular research meetings or journal clubs for faculty, graduate students, and undergraduate students in that laboratory in order to discuss their own or other's research findings. Students are encouraged to present the results of their research at local, regional and national scientific meetings, for which financial support is usually provided.
Please note:  Graduate programs in the Department of Molecular & Biomedical Sciences are separate and distinct from those in the Graduate School of Biomedical Sciences and Engineering (GSBSE) (although many faculty in Molecular & Biomedical Sciences are also involved with GSBSE).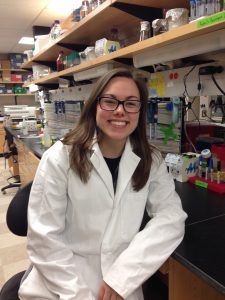 Recent Graduate Outcomes:  Recent graduates from our program have successfully obtained employment or admission to doctoral/professional programs, including the following:
industry jobs at IDEXX, Nephron Pharmaceuticals, Bristol Myers Squibb, Benchmark Animal Health, Envirologix, EMD Serono
research assistant positions at various universities
M.S. graduates enrolling in Ph.D. programs at UNC-Chapel Hill, Tufts University School of medicine, University of New England College of Medicine, Icahn School of Medicine at Mount Sinai 
Ph.D. graduates obtaining postdoctoral fellowships at Massachusetts General Hospital, Mount Desert Island Biological Laboratory, Jackson Laboratory, West Virginia University, University of Pittsburgh, The Ohio State University, Columbia University