Alumni
We would love to post  news from our alumni and a link to your business or activity or blog.  Your interactive participation is encouraged! Let us hear from you! You can contact us at sociology@maine.edu or by completing the Alumni Contact Form. We look forward to learning your news!
And some of you we have heard from! Our Alumni: Where are they now?
Our Sociology Gift Fund
Donate to the Sociology Department! Gifts from Alumni (if not specified otherwise) are placed in our Sociology Gift Fund which is used exclusively to enhance the experience of our students through assistance with research, travel to sociology-related conferences, awards for academic excellence and service, memberships and registrations, and so much more!
James "Jack" Brown
Amanda DeBaker
Vincent Eze
Lilah Gagnon
Adam Jarosz
Caleb Kerbs
Lauren Lang
Kate Leavitt
Joe MacDonald
Josh Moran
Ella Mosky
Sarah Oakley
Jonah Paris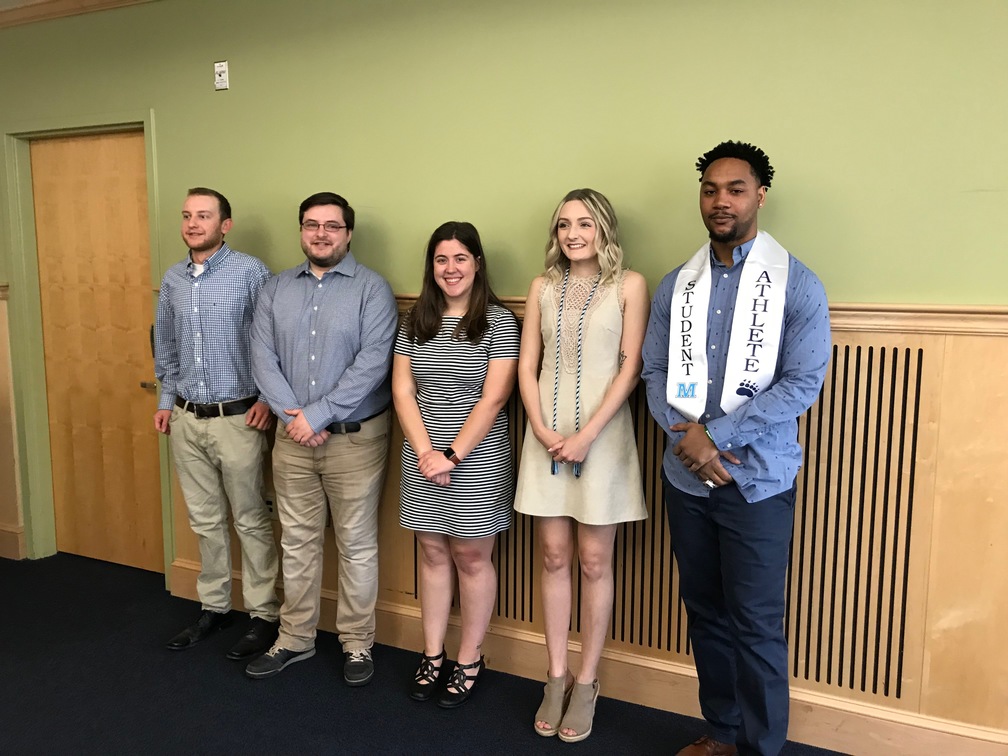 Grad Breakfast 5-11-19
Jonah Paris, Adam Jarosz, Kate Leavitt, Emily Szotkowski, and Vincent Camp
Families and friends of our sociology grads.
Prof Barkan, Jonah Paris, Adam Jarosz, Kate Leavitt, Emily Szotkowski, Vincent Camp, Prof Markides, (front) Prof Sporer, Prof Blackstone, Prof Tierney
The Faculty: Dr. Karyn Sporer, Dr. Amy Blackstone, Dr. Amber Tierney, Dr. Steven Barkan