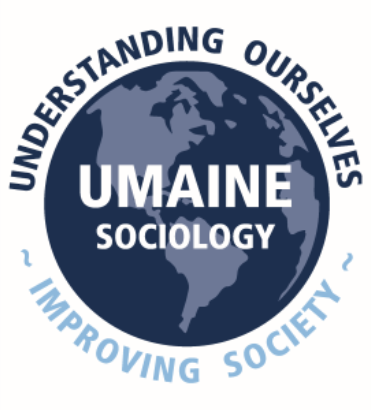 Honoring Our 2021 Sociology Graduates The 2021 Sociology Graduates
May: Olivia Boudreau, Ashleigh Brogna, Natalie Carroll, Aiden Ciaffaglione, Carrie Daigle, Colin Daly, Kathleen Dunn, Darian Goggin, James Greenway, Coraly Igiraneza, Caleb Jones, Andrew King, Sophia Lynn, Jordan Merchant, Jamison Morneault, Markie Newhook, Kyleigh O'Donnell, Matthew Owsiany, Alexandra Rutherford; August: Taylor Chomica, Jacob Hennie, Sierra hill, Mara McKenna, Tess McNamara, Kaitlyn Sarandrea, Benjamin Sturgis; December: Beverly Carolan, Adrianna Fish, Shaquille St Lot, Davin Young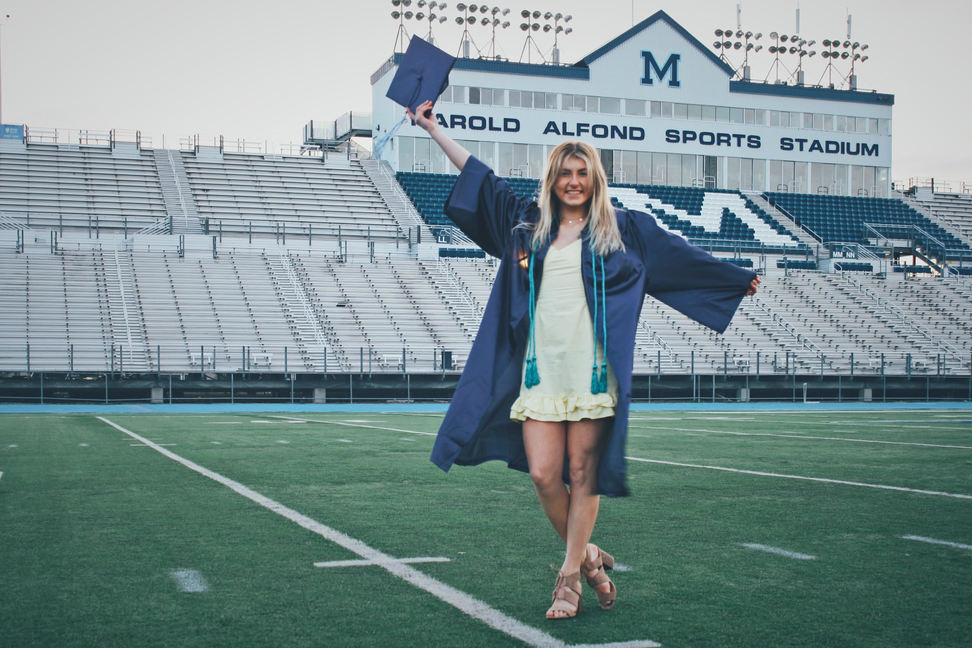 Alexandra Rutherford
Sociology Dept Top Graduating Senior Alexandra Rutherford
I'm from Washington State and I currently live in Michigan after covid-19 put all classes online. I graduated high school with my Associate of Arts in BIology, which allowed me to transfer into UMaine as a junior in 2019. I'm a double major in psychology and sociology. Achievements from UMaine include the James S. Stevens Outstanding Junior award, the Barbara H Bodwell '45 Honors Scholarship for Spring 2020, the John Ferdinand Steinmetz Scholarship 2020-2021, and the Dean's List for every semester so far. I will be pursuing my Master's in forensic psychology at the University of Bath in England starting this fall.
Ashleigh Brogna Ashleigh Brogna
I double majored in Psychology and Sociology here at UMaine. I loved every second here at UMaine and the sociology courses I took here made it even better. Having a major in sociology will open countless doors as I further my education through graduate school.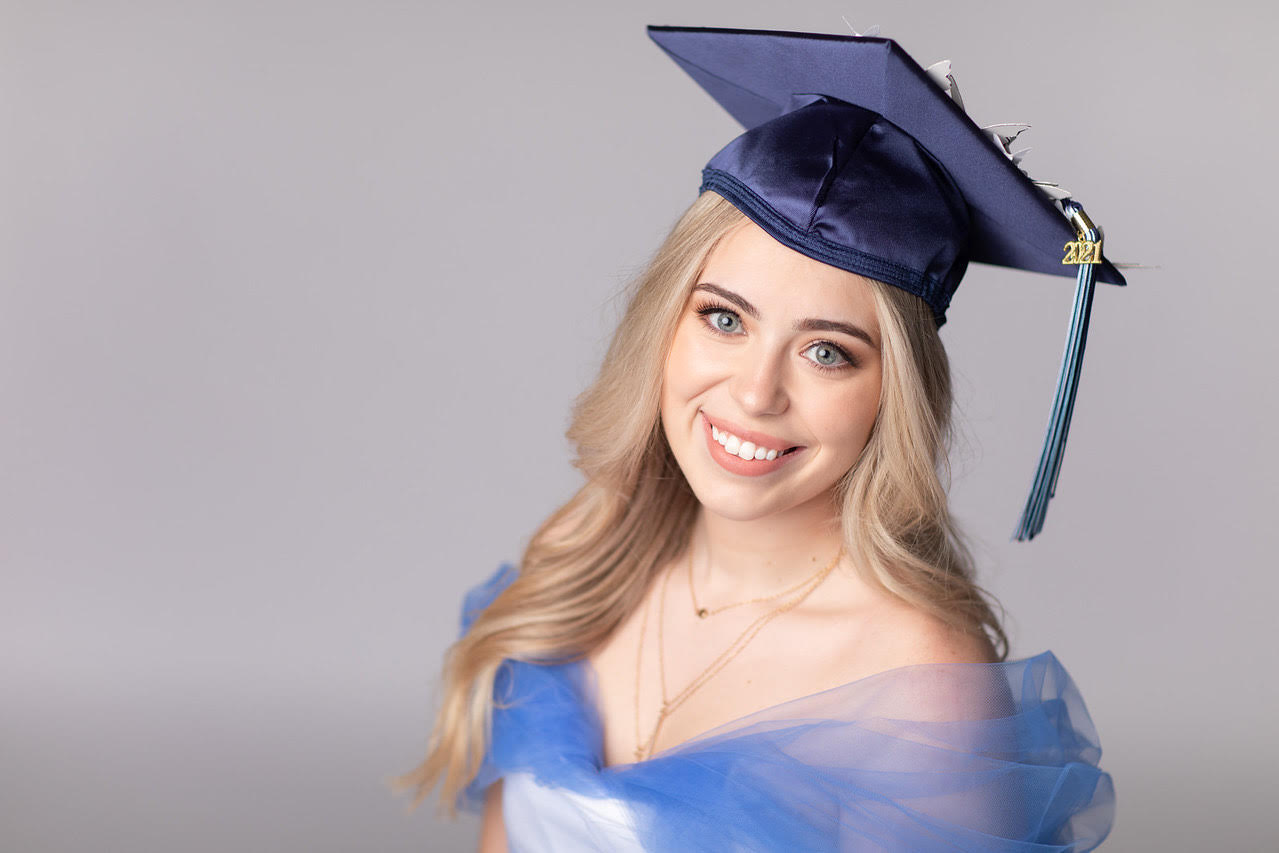 Jordan Merchant Jordan Merchant
I'm Jordan Alexis Merchant from Bradley, ME. I'm graduating with my Bachelor of Sociology with double minor of Political Science and Legal Studies and a concentration in Crime, Law, and Justice. During my time here at the University of Maine I've been a 4-year team member on the University of Maine Cheer Team and this year we won the Nation Championship! I've also been involved in Athletes for Sexual Responsibility and a campaign intern during the 2020 election. After graduation I will be relocating to Las Vegas, Nevada and attending grad school within the criminal justice field. Thank you to everyone in the Sociology department who has helped shape me as a person and made me better because of your teachings, thank you!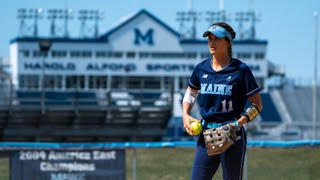 Kyleigh O'Donnell Kyleigh O'Donnell
My name is Kyleigh O'Donnell, and I am a graduating senior this year! I am a double major in Sociology with a concentration in Crime, Law and Justice, and Psychology with a concentration in Abnormal Psychology. I was a pitcher for the University of Maine Softball team! I have received a Bronze, Silver and Gold medal each year symbolizing outstanding scholastic achievement while being a student athlete. I am also a part of the M Club for Softball.
AKD (Alpha Kappa Delta International Sociology Honor Society) (with 18 CR complete, a SOC-BA or DM student must have a 3.5 GPA in Sociology and 3.3 GPA Overall) Initiates receive AKD Membership, a certificate and turquoise honor cord to be worn at graduation. 2021 Awardees: Ashleigh Brogna, Aiden Ciaffaglione, Aaron Dustin, Andrew King, Sean Murphy, Alex Rutherford, and 3rd years Mikayla Padilla, Neil Rafferty, Mei-Ella Vickers, and Aran Wollard; 2020/2019 Awardees: Coraly Igiraneza, Jami Morneault, Kelly O'Dowd, Sabrina Pawtow, and Delaney Woodward Department Awards
Marcia Smargon Kornetsky Sociology Prize (Graduating Senior with highest Sociology GPA): Alexandra Rutherford; Department Outstanding Academic Achievement: Alexandra Rutherford; Department Service Excellence Award: Aiden Ciaffaglione and Sabrina Paetow Congratulations to all our graduates and award winners!!
Alumni
In 2019, the SOC 499 Capstone Class did a survey of our Alumni to find out how do UMaine sociology alumni fare after they graduate & what do their career trajectories look like. See the poster results here or download the PDF here.
We would love to post  news from our alumni and a link to your business or activity or blog.  Your interactive participation is encouraged! Let us hear from you! You can contact us at sociology@maine.edu or by completing the Alumni Contact Form. We look forward to learning your news!
And some of you we have heard from! Our Alumni: Where are they now?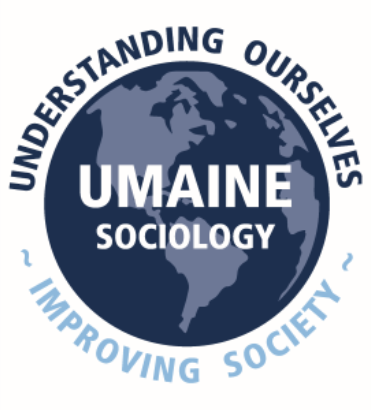 Honoring our 2020 Sociology Graduates! Congratulations to Our 2020 Graduates!
Julia Burke, Emmy Coaks, Olivia Collins, Taylor Courtois, Leticia De Oliveira Sena, Daniel Devine, Rebecca Fintonis, Sophie Fortunato, Migel Garcia, Lindsey Lagerstrom, Lydia Lavoie, Alyssa Lovering, Ian McKendry, Paige Michaud, Briana Murphy, Emma Pooler, Kalista Rattray, Sydney Ritz, Jessica Roy, Sage Scheffler, Jessica Sweeney, Zoe Swett, Sophie VanDerburgh
Sophie Fortunato
"What you do makes a difference, and you have to decide what kind of difference you want to make." - Jane Goodall Sophie Fortunato
Degree(s): B.S in Social Work with a double major in Sociology. Other academic info: will attend University of Connecticut Graduate School to earn a Masters in Social Work. Clubs Activities: Student Social Work Organization, Sociology Club, Delta Zeta Sorority, Mainely Voices a Capella, Social Work honor society, Order of Omega Greek honor society, National Society of Leadership and Success.
Lindsey Lagerstrom
"The sun will rise and set regardless. what we choose to do with the light while it's here is up to us. Journey wisely." Lyndsey Lagerstrom
Degree: Psychology. Double Major: Sociology with concentration in Crime, Law and Justice. Awards: Nomination for UMaine Class of 2020 Valedictorian/Salutatorian;Marcia Smargon Kornetsky Sociology Prize; Douglas A. Glanville Research and Scholarship Award; Dean's List; Alpha Kappa Delta Sociology Honor Society. Clubs: Delta Zeta, Dance Club, Hip Hop Club, Celtic Club
Lydia Lavoie Lydia Lavoie
Degree: Psychology and Sociology, Double major with a biological/cognitive concentration in psych and crime, law, and justice concentration within sociology. Awards: Charles Alexius Dickinson award for outstanding undergraduate research in psychology. I'm a member of Alpha Kappa Delta, Alpha Phi and Order of Omega.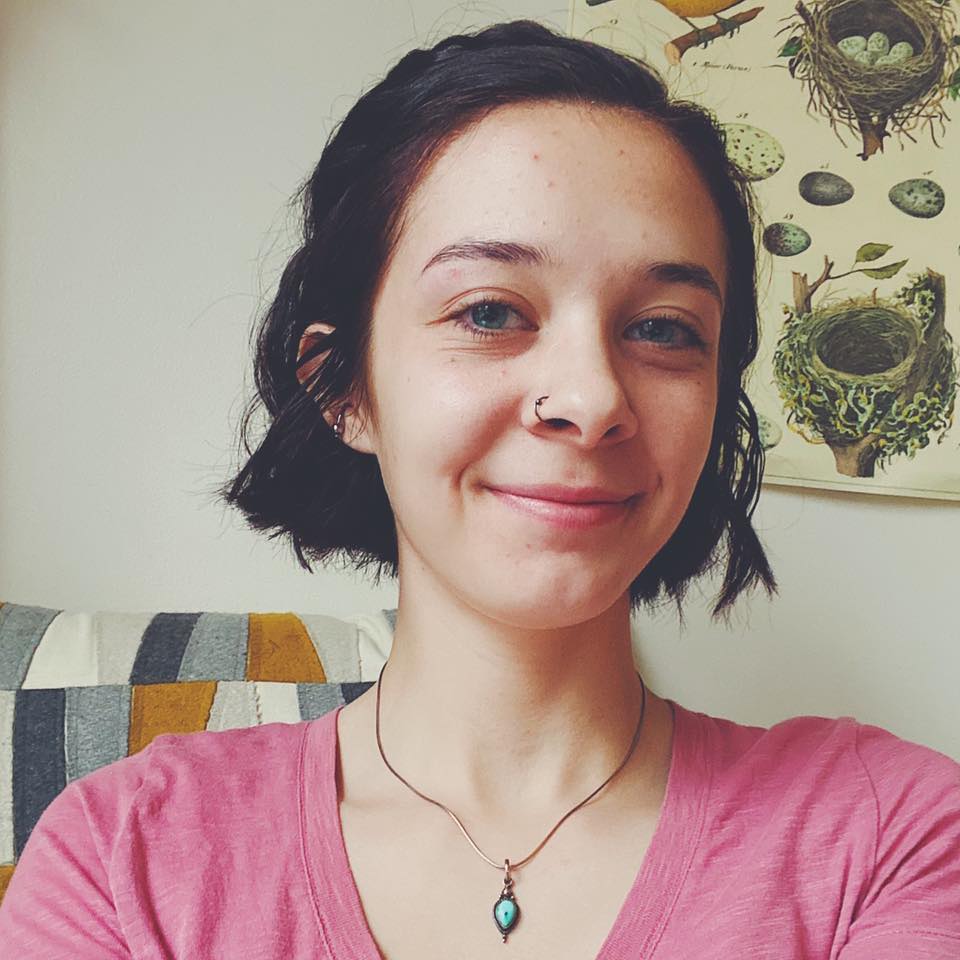 Alyssa Lovering Alyssa Lovering
Degree: B.A., Sociology with a minor in Psychology and a concentration in Crime, Law, and Justice. Clubs: Sociology Club, President Yarn Over Orono Club, Treasurer. Awards: Mitchell Institute Scholar Phi Beta Kappa - Academic Honor Society Alpha Kappa Delta - International Sociology Honor Society University of Maine Sociology Department Service Excellence Award
Emma Pooler
"The probability that we may fail in the struggle ought not to deter us from the support of a cause we believe to be just." Emma Pooler
Degrees: Political Science and Sociology with a concentration in crime, law, and justice and a minor in legal studies. I was a part of Her Campus UMaine and the Franco American Resources and Opportunities Group Intern for the Attorney General's Child Protection Division and Senator Angus King.
Jessica Sweeney
"We are what we pretend to be, so we must be careful about what we pretend to be." - Kurt Vonnegut, Mother Night Jessica Sweeney
Degree(s): B.A. Sociology; concentration in crime, law, and justice; minor in legal studies & Honors College. Awards: Summa cum laude, Highest Honors on thesis, Phi Beta Kappa, Dean's List, President's List, Presidential Scholarship, Order of Omega, Alpha Kappa Delta, Jones Thesis Fellowship, McGillicuddy Humanities Scholarship, Charlie Slavin Thesis Fellowship, Norman Stern Scholarship. Clubs: Pre-Law Society (president), Hillel. Other activities while at UMaine: Alpha Phi Delta Nu, Order of Omega
Congratulations to our AKD Inductees
Coraly Igiraneza '21, Lindsey Lagerstrom '20, Lydia Lavoie '20, Alyssa Lovering '20, Kati Morneault '21, Kelly O'Dowd '21, Sabrina Paetow '21, Emma Pooler '20, Abby Reeves '21 Jessica Sweeney '20, Zoe Swett '20, 2020 Sociology Department Awards
Marcia Smargon Kornetsky Prize: Lindsey Lagerstrom; Outstanding Academic Achievement Award: Lindsey Lagerstrom & Jessie Sweeney; Service Excellence Award; Alyssa Lovering & Kati Morneault
Our Sociology Gift Fund
Donate to the Sociology Department! Gifts from Alumni (if not specified otherwise) are placed in our Sociology Gift Fund which is used exclusively to enhance the experience of our students through assistance with research, travel to sociology-related conferences, awards for academic excellence and service, memberships and registrations, and so much more!